A murder suspect who escaped an unattended police interrogation room in North Las Vegas last week has been re-captured, police said Tuesday night.
Officers with an FBI task force apprehended Alonso Perez, 25, without incident around 8:00pm PT (11:00 p.m. ET) at a residence in Las Vegas, police said.
Officers first took Perez into custody Friday morning after he was suspected in the shooting death of a man after an altercation at a McDonald's on Aug. 27.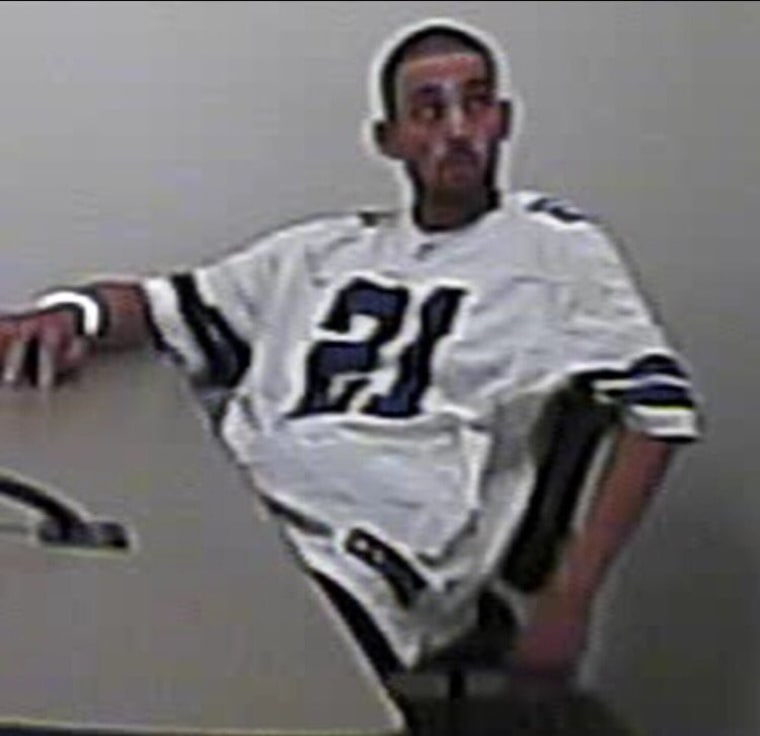 Police transported Perez to an interview room in the North Las Vegas Police Department's detective bureau, where he was secured with metal bracelets. After a couple of hours, NBC station KSNV reported, an investigator stepped out. That's when Perez twisted his handcuffs until they snapped and bolted.
Authorities believe Perez shot Mohammed Robinson, 31, during a confrontation after Robinson mistakenly failed to hold the door open for a customer, KSNV reported.
Perez was booked Tuesday night into Clark County Detention Center on suspicion of discharging a weapon, and assault with a deadly weapon as well as a previous domestic battery charge for a total of $53,000 bail.
"I've never seen anything like this in my career here," North Las Vegas police spokesman Aaron Patty said of the escape.
North Las Vegas police detectives have faced questions about why Perez was left unattended long enough for him to escape.
"You are interviewing a murder suspect," Mohammed Robinson's sister Maggie told KSNV. "You couldn't have another person there?"