PIGEON FORGE, Tenn. — Best friends Emma Short and Rachel Nelson, both 18, disagree about the Covid vaccines.
"I'm vaccinated. She's not," Short said, standing next to Nelson as they enjoyed a day at the Dollywood theme park.
Both women, who are recent high school graduates, are heading to college in their hometown at the University of Tennessee, Knoxville this fall, where students won't be required to get vaccinated.
"I like to lightly suggest, as her best friend, that I think it would be good to get it," said Short, who researched the vaccines before deciding they were safe. "But it's not like I'm going to end the friendship."
Nelson is apprehensive. The shots haven't been out for too long, and stories of side effects spooked her. Her mom is vaccinated; her dad isn't. Her aunt sends her anti-vaccination content. Her best friend wants her to get it.
She is exactly the type of person whom Tennessee's top vaccination official, Dr. Michelle Fiscus, was hoping to persuade to get vaccinated before she was fired this month after her department doubled-down on its outreach to eligible children and teenagers.
Fiscus was forced out after she sent a memo to physicians about the state's Mature Minor Doctrine, which allows minors 14 to 18 years old to get vaccinated without parental consent under certain conditions. It was the last straw for state Republican legislators already upset over the state Health Department's Covid-19 outreach to youths.
As a result, the state decided to halt not just youth outreach about the Covid-19 vaccine, but outreach about all vaccinations. That produced such a backlash that on Friday, the state reversed course after it said was a "pause" to review marketing materials.
"The reason we paused is because we wanted to leave no room for interpretation about where we are shooting: We are shooting to get the message to parents," state Health Commissioner Dr. Lisa Piercey said.
Fiscus said in a statement in response to her firing that she was "afraid for my state," where just 39 percent of adults have been fully vaccinated.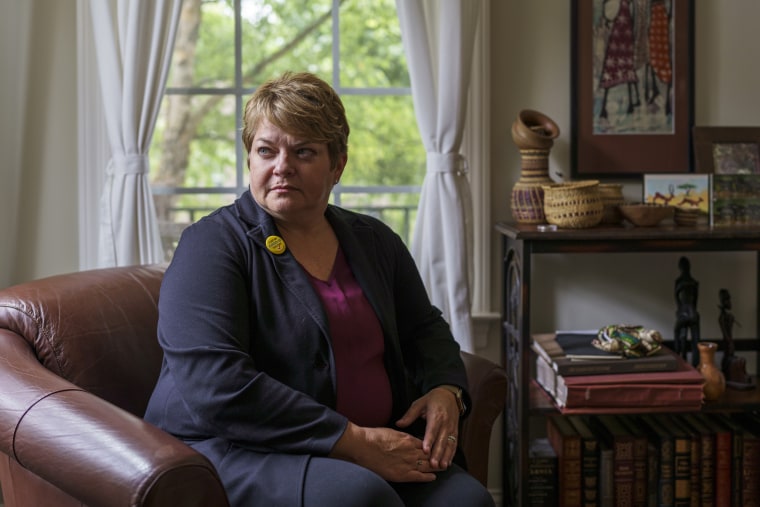 Her firing came at a pivotal point in the vaccine rollout for the state and for the South more broadly, as vaccination rates slow, the delta variant spreads among the unvaccinated and many of those yet to be vaccinated remain steadfast in objections largely driven by nerves and indifference.
Ashley Rowland, 38, traveled to Dollywood from North Carolina with her husband, Brian, 43, and their two sons to enjoy the theme park and pay homage to Dolly Parton.
"I'm a huge fan," Rowland, a nurse at a county jail, said of Parton, the country music legend. But even Parton — who donated $1 million to help fund the Moderna vaccine and switched up the lyrics of her iconic song "Jolene" to "vaccine" to encourage vaccinations — can't change Rowland's mind: She won't get vaccinated, at least not until one of the three available shots is formally approved by the Food and Drug Administration.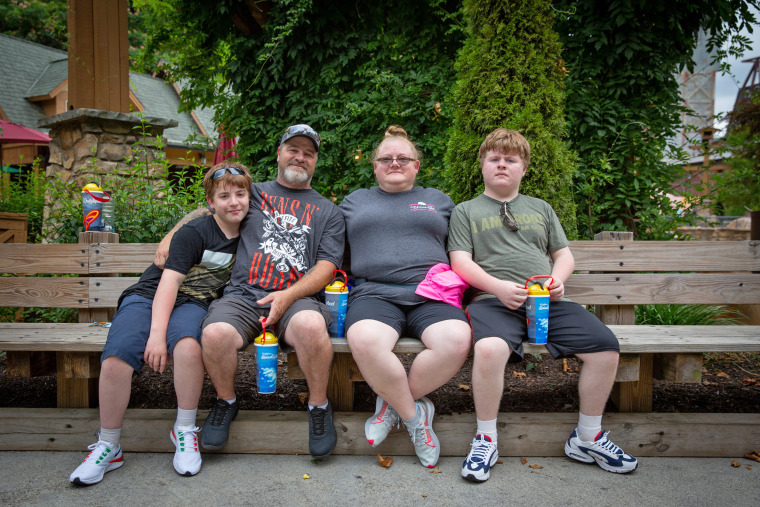 Rowland has been working with Covid patients for the past year and a half and hasn't contracted the virus. Brian raises chickens for a living and sees no use in getting vaccinated. "I don't work with people — ever," he said. They both believe the media have overblown the threat of the coronavirus.
The Rowlands aren't swayed by politics and don't care what Republicans or Democrats have to say about the shots. They know people who have been vaccinated, and they aren't in the business of convincing family and friends one way or another.
"If people want to get it, they should get it," said Ashley Rowland, who approaches the topic with some apathy.
If her sons, Matthew, 15, and Benjamin, 13, wanted to get vaccinated, she would let them. She said she didn't think Fiscus should have been fired.
Steve Rockmaker, 77, of Knoxville, felt more strongly. He said the reaction to Fiscus' memo was "horrendous."
"I'm worried about the delta variant," Rockmaker said, who said he "jumped" at the opportunity to get vaccinated, which has allowed him to pursue more activities, like visiting Dollywood.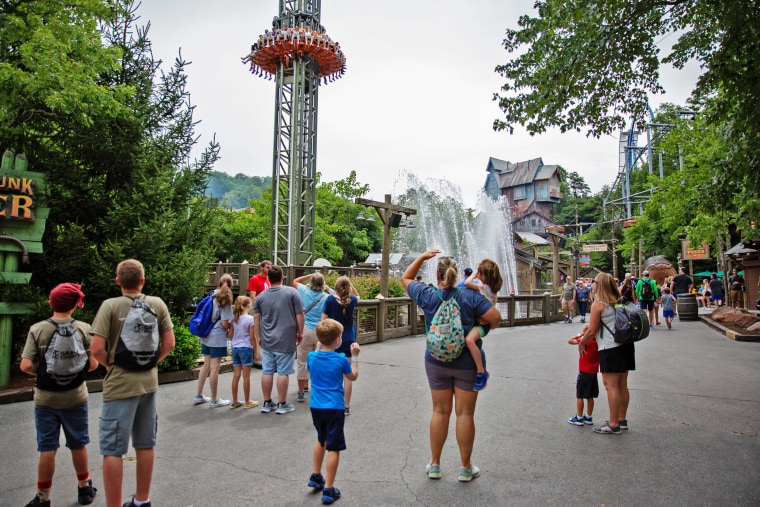 The same goes for Tuesday Willemain, who owns a salon in Nashville and was at the theme park with two fully vaccinated friends. Willemain, 30, works in close proximity to all of her clients and was eager to be vaccinated. She said she thinks it's "crazy" that the state stopped outreach to youths.
"It's our best shot at keeping the virus at bay," she said.
Kimberly Gadd, 49, of Alexandria, Kentucky, won't be getting vaccinated, but she is torn over whether children should get vaccinated without parental consent.
"As a parent, it would be hard for me," she said. "But I don't know if anyone deserved to be fired."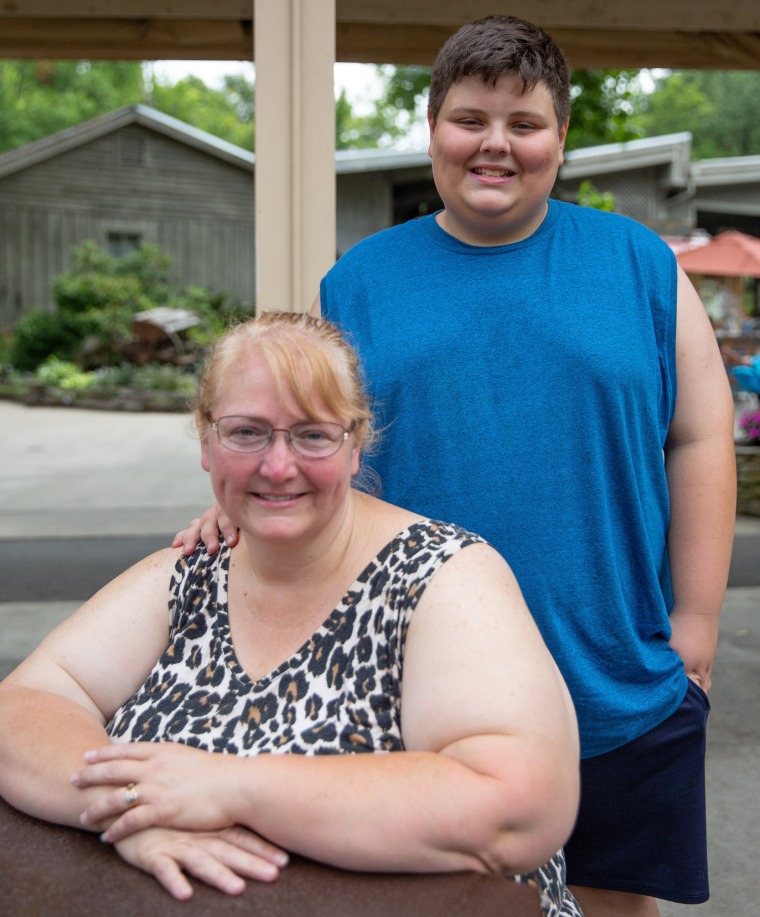 Gadd, a special education teacher, had Covid right before Thanksgiving. "I've been sicker," she said. "I have a good immune system."
Her husband, who has diabetes and high blood pressure, got vaccinated in part because he was worried that their 11 year-old son, Wesley, might bring the virus home. Still, Gadd said she doesn't think there has been enough research into the shots and is worried about side effects. She also doesn't like being told what to do.
"If I have to wear a mask at school because I'm unvaccinated, I'll wear it," she said. If the school forced her to get vaccinated to return, she would consider quitting.
Gadd would prefer that her son not be vaccinated when he's eligible and said she has no reason to expect conflict over it.
Wesley, waiting for his favorite ride at the park to open, said: "I don't trust what's in the vaccine. I've heard of people getting blood clots."
Kevin Faraco, 43, who works at two restaurants just outside Dollywood, doesn't want the shots, either.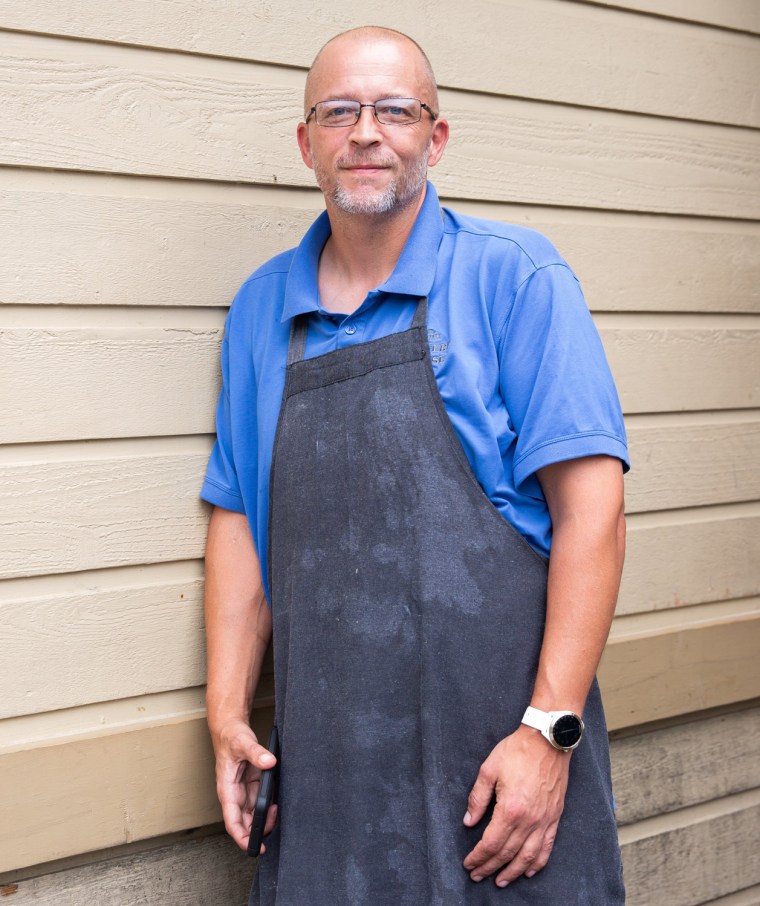 He has been living and working in Pigeon Forge for 23 years and has never seen it busier. "We've been run over with people," he said on a smoke break.
Because he was never sick with Covid, he's not particularly worried. His co-worker, some of whose family members died from Covid, feels similarly.
"I feel like no matter what, we are always trying to scare people," he said.
Faraco, who doesn't have children, said that if he had a child who felt strongly about getting the shots, "I'd let them do it, whether I believe in it or not."
And there's no doubt that plenty of youths feel strongly one way or another.
"I talked through it with most if not all my friends. We all agreed at our age it's not safe," said Elijah Davis, 16, who was touring the University of Tennessee, Knoxville, with his father. While Davis' parents are both vaccinated, they want to wait until they vaccinate their two boys. They don't think minors should be able to make vaccination decisions without parental consent.
Davis, of Spring Hill, Tennessee, turned to YouTube to research the vaccines and said it was actually the official government videos about the shots that persuaded him not to get vaccinated — the answers from the Centers for Disease Control and Prevention to concerns "weren't as firm as they should have been," he said.
Best friends Short and Nelson switch sides on the topic of parental consent. Short, who is vaccinated, thinks teens shouldn't be able to get the shots without parental signoff. Nelson, who is unvaccinated, thinks teens should be able to make the "personal choice" themselves.
Nelson said there is one thing that could change her mind about getting jabbed, and it isn't Dolly Parton: if the university required all students to be vaccinated.
"I wouldn't like it. I'd be a little scared," she said. "But if it meant not going to college, I would get it."