No one will be spared.
A new White House report on how climate change will affect the United States is a catalog of doomsday scenarios that could play out in every region of the country — billion-dollar floods in Boston, killer heat waves in Chicago, forest-scorching wildfires in the Rockies and toxic algae in the Great Lakes.
It details how rising sea levels, higher temperatures and extreme weather could change everyday life and local economies in America if they proceed apace.
There will be effects at every level: individual (rain-swamped sewage systems could give your child diarrhea); community-based (a storm surge could wipe out your waterfront condo complex); and sweeping (whole forests changing species).
Could lack of water leave parts of the West uninhabitable as the end of the century nears? Will Phoenix, Arizona, simply become too hot a place to live? Could East Coast flooding turn Manhattan into a place to avoid?
"There will be some population shifts," said Doug Parker, director of the California Institute for Water Resources.
"But I don't think there will be wholesale (changes) — like no one can live in Phoenix anymore, although people there may eventually begin to ask themselves how much they're really willing to pay for air conditioning."
The bigger questions will come later, with the most dramatic changes taking place decades from now.
That's why Minda Berbeco of the National Center for Science Education said it's crucial that the adults of tomorrow — who will be forced to contend with the fish-poisoning outbreaks, virus-carrying mosquitos, chronic water shortages and crop losses — are educated on the climate changes happening today.
"It's not only a multigenerational problem — it's a huge opportunity," she said. "For each of the challenges pointed out in the report, there's an opportunity to work with mitigation and adaptation. This isn't just an adult problem. It's an everyone problem."
Here are just some of the worst-case scenarios outlined in the report, region by region:
Northeast
(Connecticut, Delaware, Maine, Maryland, Massachusetts, New Hampshire, New Jersey, New York, Pennsylvania, Rhode Island, Vermont, West Virginia, District of Columbia)
Heat-related deaths in Manhattan could nearly double by 2080, with increases in other urban areas as well.
Breeding grounds for the Asian Tiger Mosquito may double by the end of the century, exposing 30 million people to the threat of West Nile Virus.
By 2100, some 2.3 million people in the mid-Atlantic states alone would be at risk from a three-foot sea level rise. One model shows $94 billion in flooding damage in Boston by century's end.
Increased rainfall would likely swamp sewage systems and spread waterborne disease, giving children diarrhea and other stomach illnesses.
Aggressive weeds will thrive in warmer temperatures and become resistant to herbicides, putting crops at risk.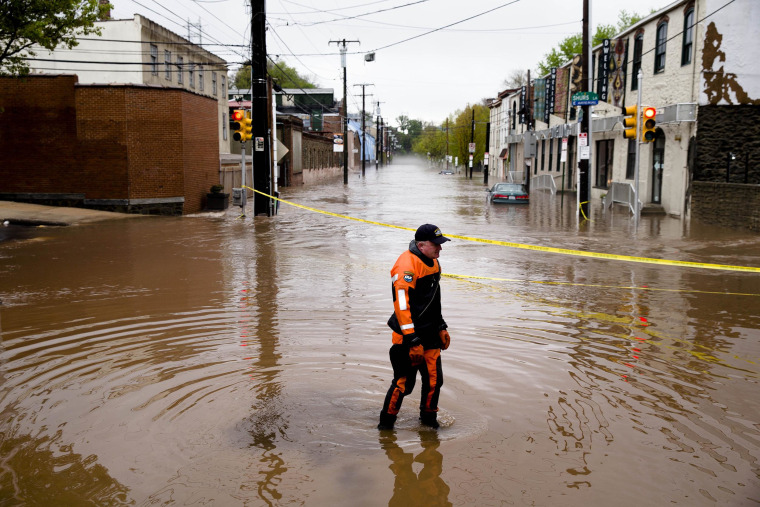 Southeast
(Alabama, Arkansas, Florida, Georgia, Kentucky, Louisiana, Mississippi, North Carolina, South Carolina, Tennessee, Virginia, Puerto Rico, U.S. Virgin Islands)
Storm surges could wipe out property in Palm Coast, Fla., Cape Coral-Fort Myers, Fla., and Myrtle Beach, S.C. Coastline erosion will attack Miami, Tampa, Charleston and Virginia Beach.
Heavy rain could cause inland flooding and overwhelm drainage systems in Southeast Florida, and saltwater intrusions into freshwater sources could compromise drinking water aquifers.
Coastal counties in Alabama, Mississippi, Louisiana and Texas could get socked with $23 billion losses from rising sea levels by 2030.
Native communities in southeast Louisiana — a state that has already lost 1,880 square miles in the last 80 years — will see their land swamped.
Insurance costs for coastal properties may rise or become unavailable, forcing residents from vulnerable areas, turning some communities into ghost towns and causing crowding in others.
An increase in ground-level ozone is predicted for 19 of the largest urban centers, leading to more deaths and hospital admissions.
Dairy farms may be forced northward. Livestock yields could drop as much as 10% by 2060. In Georgia, by 2020, corn yields are expected to fall 15% and wheat by 20%.
Local economies dependent on seafood could be battered if a reduction in wetlands affects fishery habitats and ocean warming plays havoc with spawning seasons and sparks a shift in species.
Ciguatero fish poisoning might spike in the wake of more algae blooms.
Midwest
(Illinois, Indiana, Iowa, Michigan, Minnesota, Missouri, Ohio, Wisconsin)
Heat waves would cause up to 2,200 more deaths in Chicago alone under one model. Higher temperatures across the region will produce more pollen and pollution and associated human illnesses.
The Great Lakes surface temperatures could jump 7% by 2050 and 12% by 2100, fostering the growth of toxic algae and invasive species.
Heat-triggered changes in growing seasons could drive down corn and soybean yields by later in the century, while freezes could devastate other crops. Heat waves during pollination may also cause lower crop yields.
Snowmelt combined with with heavy rainfall is set to unleash catastrophic floods.
An anticipated 120% increase in sewer overflows into Lake Michican by 2100 under one estimate could cause illness, close beaches and disrupt the tourism economy.
Great Plains
(Kansas, Montana, Nebraska, North Dakota, Oklahoma, South Dakota, Texas, Wyoming)
The number of days where the mercury tops 100 degrees could double in the north of the region and quadruple in the south by 2050.
Dry spells in Texas and Oklahoma would be extended by five days, on average, by 2050.
A rising sea level will translate into storm-surge damage along the Gulf coast of Texas.
The northern plains could see extremes in precipitation with increased snowfall, rapid spring warming and rain combining to bring devastating floods.
At its worst, loss of water in the southern plains might force a shift from irrigated to dryland agriculture and cut crop yields in half.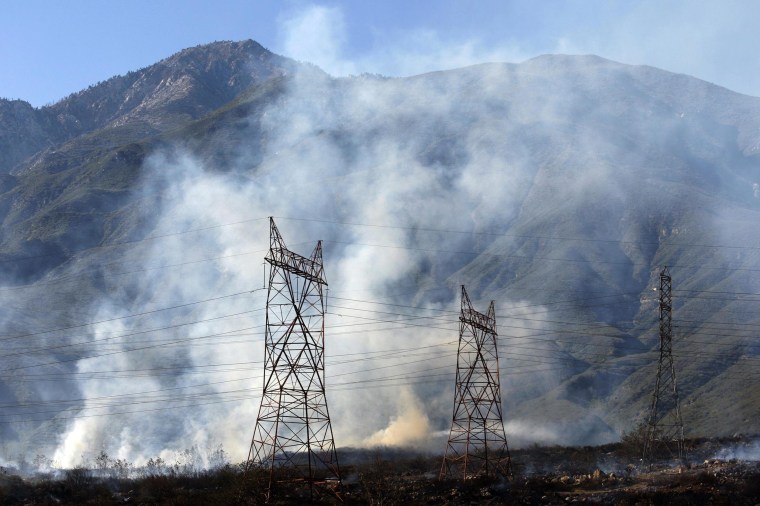 Southwest
(Arizona, California, Colorado, Nevada, New Mexico, Utah)
Wildfires increase with a doubling of the burned area in the southern Rockies and a 74% increase in the burned area of California toward end of the century.
Some 420,000 people (almost double the current amount) could be at risk from a 1-in-100-years flood in California.
Droughts will be hotter. In the Colorado River Basin, they are predicted to be more frequent, intense and longer-lasting.
Native tribes could lose traditional foods, medicines and water supplies with higher temperatures and drought.
There's the potential for large drops in crop yields after 2050 as the temperatures breach optimum growing levels.
Northwest
(Idaho, Oregon, Washington)
Median annual area burned by wildfires expected to quadruple to 2 million acres.
By the 2080s, subalpine forest may convert to other types.
The risk of water-short years goes up from 14% now to 32% by 2020 and 77% by 2080.
Suitable habitat for four trout species is predicted to decline 47% by 2020 due to the effects of rising temperatures and flooding.
Shorebirds and forage fish by an increase in flooding of coastal lands in Washington and Oregon.
Ferry terminals, storm water outfalls and wastewater treatment plants on the Puget Sound could be threatened by flooding and erosion.
Alaska
Northern waters could be virtually ice-free by the 2030s
Polar bears would be jeaopardized. Walruses may abandon the ice and come to land, where stampedes can occur.
Shrinking glaciers will have a negative effect on hydropower production, ocean circulation patterns and fisheries.
Permafrost, the frozen ground that restricts drainage, will be gone from large parts of the state by end of the century. Uneven sinking of the ground will add billions to infrastructure maintenance over the next 20 years.
Wildfires are predicted to double by 2050 and triple by 2100, and forests could shift from spruce to broad-leaf trees by the end of the century.
Hawaii
Ocean warming will lead to the loss of coral reefs and extensive loss of reef fish.
Higher sea levels could wipe out tourist beaches.
NBC News' Alan Boyle and Helen Popkin contributed to this report.