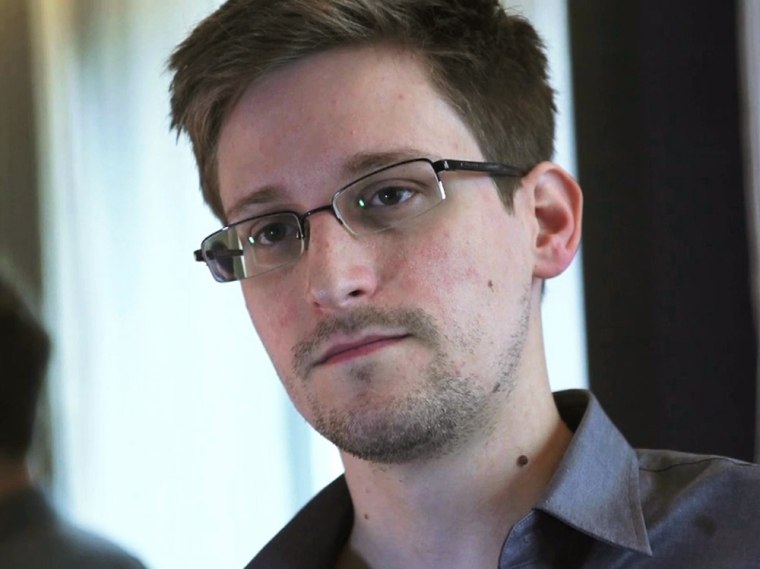 NSA leaker Edward Snowden scoffed Monday at the notion he's a spy for China, saying that he would be living like royalty if he were.
"If I were a Chinese spy, why wouldn't I have flown directly into Beijing? I could be living in a palace petting a phoenix by now," a writer who identified himself as Snowden said in an online question-and-answer session hosted by The Guardian newspaper.
The Guardian says Snowden was taking questions "with the help of Glenn Greenwald" but did not explain what role Greenwald, a reporter who broke the story on NSA phone surveillance, played in the session.
Snowden, 29, called speculation that he might give secrets to China in exchange for asylum "a predictable smear ... intended to distract from the issue of U.S. government misconduct."
Former Vice President Dick Cheney has questioned whether Snowden had ties to China before he left Hawaii for Hong Kong ahead of published reports on U.S. surveillance programs that were based on documents he claims he leaked.
"Being called a traitor by Dick Cheney is the highest honor you can give an American," Snowden wrote in the Q-and-A, which The Guardian said was conducted over a secure Internet connection.
The former Booz Allen Hamilton employee, who says he was a contractor for the National Security Agency, is the target of a federal criminal investigation.
In a moment of virtual fist-pounding, he intimated that prison is not the worst thing that could happen to him.
"All I can say right now is the US Government is not going to be able to cover this up by jailing or murdering me. Truth is coming, and it cannot be stopped," he wrote.
One commenter asked what advice Snowden would give to others who could leak classified information "that could improve public understanding of the intelligence apparatus of the USA and its effect on civil liberties?"
"This country is worth dying for," he replied.
Meanwhile, his father, Lonnie Snowden, told Fox News that he hopes his son does not "release any secrets that could constitute treason."
"I would like to see Ed come home and face this. I shared that with the government when I spoke with them," he said, adding that he loves his son and believes he is "principled."
Snowden unmasked himself a week ago as the contractor who leaked documents and information to The Guardian and Washington Post about the U.S. government's collection of citizens' phone and Internet data — programs that officials say are legal, don't infringe on civil liberties and have thwarted terrorist plots.
Since then, the South China Morning Post reported that Snowden also exposed hacking by the United States in Hong Kong and China. And the Guardian reported Monday that documents he provided reveal a British agency hacked into foreign diplomats' phone and emails during summits in London.
Snowden struck several themes during the online session: his claim that the U.S. is accessing Americans' and foreigners' data without cause, his belief that wide-net surveillance is unconstitutional and unethical, and his disillusionment with the Obama administration.
Asked to provide more specific details about how so-called "direct access" to private databases worked, Snowden said those would come later. But in general, he claimed, analysts from an alphabet soup of federal agencies "can enter and get results for anything they want. Phone number, email, user id, cell phone handset id (IMEI), and so on - it's all the same."
He said that if he were to target a foreign email address "and that email address sent something to you, Joe America, the analyst gets it. All of it. IPs, raw data, content, headers, attachments, everything. And it gets saved for a very long time."
Snowden made it clear he's not only opposed to the U.S. collecting data from Americans: "The 'US Persons' protection in general is a distraction from the power and danger of this system. Suspicionless surveillance does not become okay simply because it's only victimizing 95% of the world instead of 100%."
All told, Snowden answered 19 questions. One of them asked why he told the Guardian that his salary was $200,000 a year when Booz Allen later said he made $122,000. Snowden said that the report had been imprecise.
"The statement I made about earnings was that $200,000 was my 'career high' salary," he wrote.