Two officers whose hands were on the nation's nuclear trigger have been suspended from duty for alleged possession of illegal drugs, Air Force officials told NBC News on Thursday.
The two ICBM missile launch officers are assigned to the 341st Air Wing at Malmstrom Air Force base in Montana and would be responsible for launching nuclear-armed Minuteman 3 intercontinental ballistic missiles.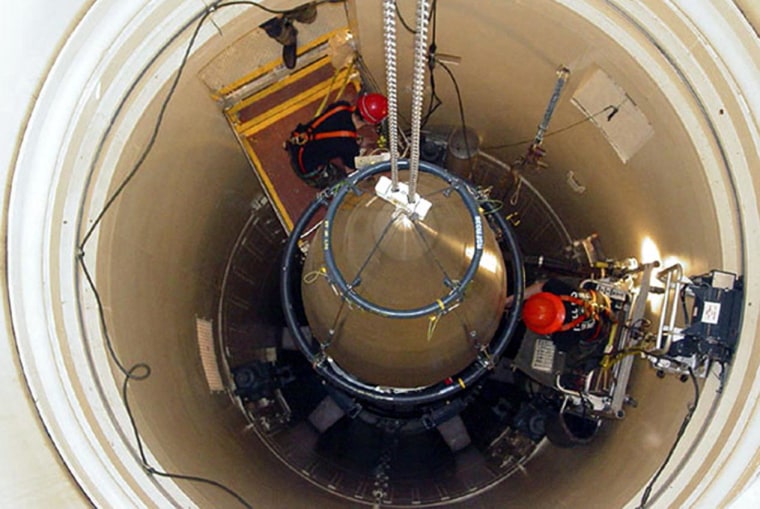 The security clearances for the two have been suspended, effectively relieving them from duty pending an investigation into the alleged possession of illegal drugs.
News of the narcotics probe came as Defense Secretary Chuck Hagel was visiting another ICBM base in Wyoming to give a speech on the importance of the U.S. nuclear weapons mission, which has suffered from morale problems.
Maj. Gen. Michael Carey, the former commander of U.S. intercontinental ballistic missiles, was fired last year for excessive drinking and inappropriate behavior while leading a security delegation to Russia.
Jeff Black of NBC News and Reuters contributed to this report