An electrical disturbance at New York's Indian Point nuclear power plant caused one of its reactors to shut down, its operator said late Monday.
Entergy, which runs the plant around 30 miles north of New York City, said no radioactivity was released and there was no threat to the public or staff at the site.
Indian Point's Unit 3 reactor automatically shut down "safely, as designed" at around 7 p.m. Monday, Entergy said in a statement.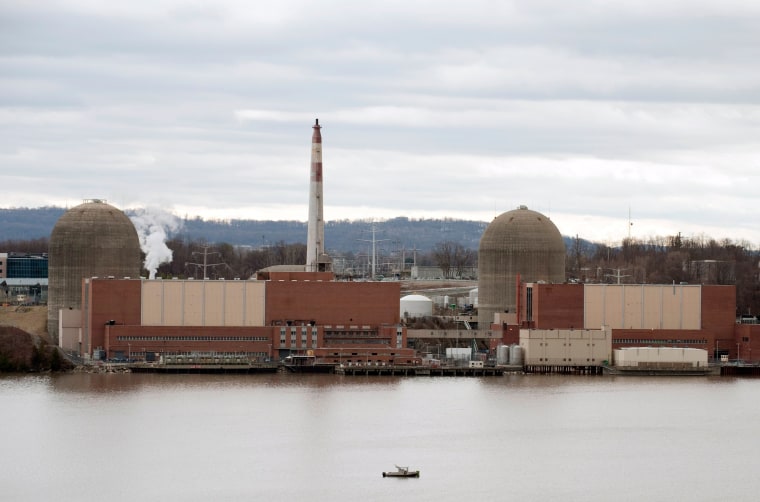 New York's Gov. Andrew Cuomo said that because there had been a "number of recent unplanned outages" at Indian Point, regulations meant it would result in "increased inspections and scrutiny" at the site.
"A thorough investigation of this shutdown is underway and we will make sure the safety of New Yorkers is not compromised," he said.
In May, a transformer exploded at Indian Point causing a large cloud of smoke and alarms that were audible across the river but no injuries, NBC New York reported.
Entergy said initial investigations showed that Monday's incident was caused by an electrical disturbance "related to a high voltage transmission line that carries electricity from Unit 3 to an offsite electrical switch yard."
Indian Point is home to two reactors — Unit 3 and Unit 2 — which usually generate 2,000 megawatts of electricity for homes and businesses across New York City and Westchester County.