A nurse at a New York hospital was fired and is now under investigation by police after a father filmed his newborn son allegedly being slammed face first onto a bassinet, authorities said Friday.
The incident occurred at Good Samaritan University Hospital in West Islip on Long Island. The date it happened was not immediately clear Friday.
Suffolk County police said in a statement detectives with its Special Victims Section are investigating.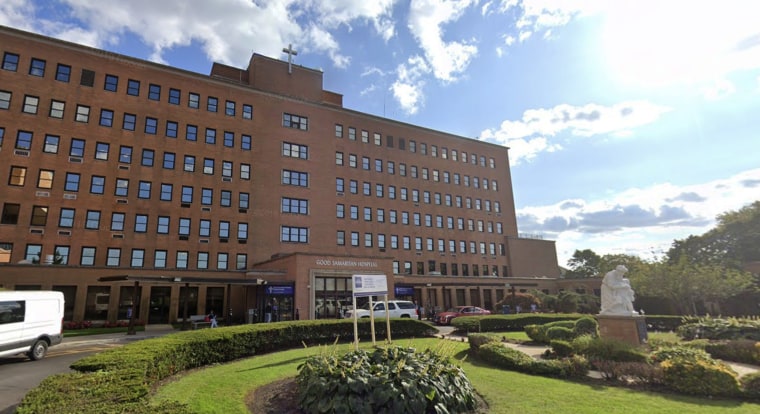 NBC New York reported the baby, Nikko, was only two days old when he was being treated with antibiotics at the hospital's Neonatal Intensive Care Unit. That's when the infant's father, Fidel Sinclair, began filming his child through curtains that were not completely drawn.
Video then captured a nurse allegedly forcefully flipping the baby from onto his back to his stomach on the bassinet.
Sinclair told NBC New York it was divine intervention he witnessed the horrifying moment.
"I'm happy I was there. God sent me," Sinclair said. "If it wasn't for God, … we would have never seen none of that happen. And that would have kept happening through the night, not only to him, but to the other babies, too."
Nikko's mother, Consuelo Saravia, told the TV news outlet, the video of how her baby was handled shook her.
"It was heartbreaking," she said. "I couldn't stop crying. I couldn't even sleep."
Saravia said she confronted the nurse: "I told her, 'I don't want you to touch my child! You just slammed him,'" she told NBC New York.  "She said, 'Oh no, if you think I mishandled him or anything, I'm sorry.'"
NBC News could not immediately reach the baby's parents Friday. 
A spokesperson for Catholic Health, the organization that operates the hospital, told NBC News on Friday in a statement: "Upon learning of this incident, swift and immediate action was taken, including conducting an investigation and consequently terminating the individual involved. Additionally, we reported the individual to the Department of Health for further review. Keeping our patients safe remains our paramount concern."
The statement also explained why curtains were drawn.
"It is standard procedure to have curtains in the neonatal ICU to provide privacy for the patients and their families and because services are being administered at the bedside. Immediate family members are permitted inside the neonatal ICU to spend time with their loved ones." 
The state department of health said in a statement to NBC News on Friday it is taking the "disturbing allegation seriously."
"As this is an open investigation, the Department cannot comment further. All hospital complaints are kept confidential and at the conclusion of an investigation the outcome is shared with the complainant," the statement said.