Three New York college students who said they were victims of a racially motivated attack in January were indicted on Monday for falsely reporting the incident.
The indictment also accused the students of assaulting — or attempting to assault — passengers on the Albany bus that they claimed to have been attacked on.
Albany County District Attorney P. David Sores identified the students as Ariel Aguido, 20, Asha Burwell, 20, and Alexis Briggs, 20.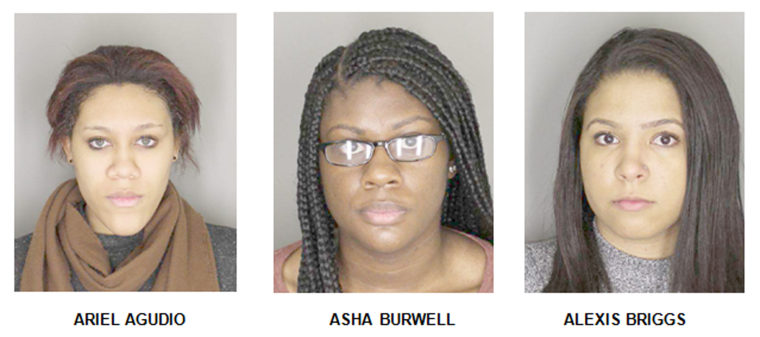 The January claim, which involved allegations of as many as a dozen white men and women harassing and assaulting the three students, triggered protests at the University at Albany.
The school's president condemned the incident, saying he was "deeply concerned, saddened and angry." A three-week university police investigation followed, and authorities said in February that evidence showed the students' initial claims "were false" and that the women allegedly assaulted a 19-year-old female passenger.
After the university's announcement, a lawyer for Burwell, Frederick Brewington, sharply criticized the school, calling it the "University of Injustice."
"The three women, who were all students in good standing, have been arrested at the urging and insistence of the Albany University Police and the University at Albany," Brewington said in a statement. "The real crime now is that the University is serving as the charging party against its own students in the criminal courts."
Reached Monday night, Brewington declined to immediately comment on the indictment.