New York Gov. Andrew Cuomo had some choice words Wednesday for New York City mayor Bill de Blasio's proposal to effectively shut the city down to stop the spread of the coronavirus: Not a chance.
"Any blanket quarantine or shelter in place policy would require state action and as the governor has said, there is no consideration of that for any locality at this time," Melissa de Rosa, secretary to the governor, said in a statement.
Cuomo echoed that point later at a press conference saying, "it just can't be New York City."
"I'm from Queens and if you tell me to shelter-in-place I'll just go stay with my sister in Westchester (County) and have a good time," he said.
Full coverage of the coronavirus outbreak
Any shelter-in-place order would have to include the counties surrounding New York City and the rest of the state, he said.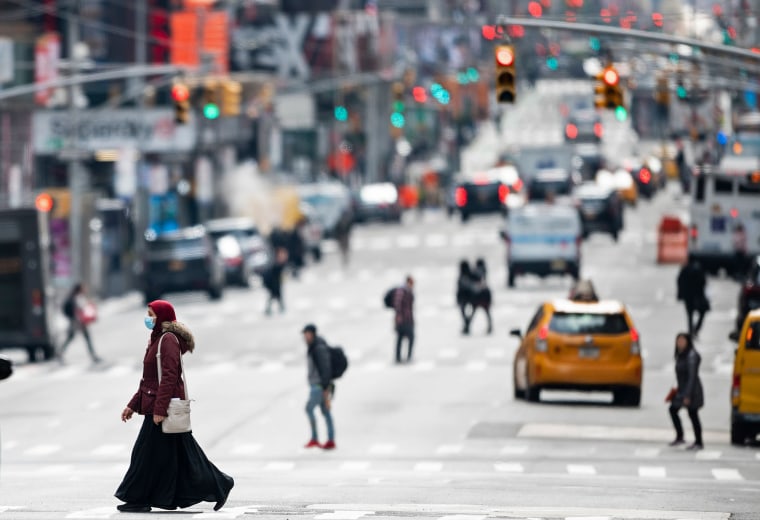 Cuomo delivered that message just hours after New York City Mayor Bill de Blasio insisted on the Today show that a shelter-in-place order "has to be considered seriously starting today."
"This disease is moving so rapidly," de Blasio said. "We're going to have to come up with huge new approaches to make sure that people have food and medicine because they sure as hell don't have income now."
De Blasio acknowledged that he would need Cuomo's okay to impose a shelter-in-place order and that he would be talking to Cuomo later about it.
When asked by Today's Savannah Guthrie whether he would urge Cuomo to greenlight a shelter-in-place order, de Blasio answered: "I'm almost to that point."
The debate over the fate of the nation's biggest city came as New York State's total number of infected residents climbed to 1,544 positive cases with a dozen deaths reported. As of Tuesday night, there were 923 coronavirus cases in New York City with seven fatalities reported.
De Blasio warned New Yorkers on Tuesday that the city could be shut down within 48 hours.
And while de Blasio did not divulge any specific details, any shelter-in-place order in New York City would likely be modeled on the one currently in place in several counties in California's Bay Area, including San Francisco and Oakland, which currently prohibits anyone from leaving their home "except for essential needs."
Download the NBC News app for full coverage of the coronavirus outbreak
Cuomo has argued any shelter-in-place policy would need to be regional and include the counties surrounding New York City as well as northern New Jersey.
Top commanders at the NYPD were surprised by de Blasio's pronouncement yesterday that the city's residents should prepare for a possible shelter-in-place, senior law enforcement officials told NBC News
When asked for comment or for the plan to shelter-in-place, NYPD spokespeople referred calls to the Mayor's Office for details.
But one senior NYPD official said their mouths were open in astonishment while they watched the press conference where de Blasio inform the city there might be a shelter-in-place.
That Cuomo and de Blasio are rivals who have been at odds, at times, over the years is not new. In fact, they have been "frenemies" for years.
But tensions between Albany and the state's biggest-city-by-far have been present for as long as New York has been New York, said longtime political consultant Evan Stavisky of The Parkside Group, which does not work for either Cuomo or de Blasio.
"The last British troops left New York in 1783 and Governor Clinton and Mayor Duane undoubtedly began pursuing separate paths almost immediately," Stavisky said. "The tensions are built into the structure of New York, without regard to party, and are present in every era."
Cuomo, Stavisky, said, "has been a strong, decisive, and comforting leader in every crisis that the state has faced during his tenure, but never more so than now."
"The Mayor, to his credit, made it much more clear to New Yorkers today that the city will not act unilaterally and that all decisions will be made by state officials, in coordination with neighboring states," Stavisky said.