A 19-year-old man died and his brother is in a hospital after being beaten by their parents and members of an upstate New York church in an effort to get the teens to confess their sins, police said.
Lucas Leonard was pronounced dead Monday after being taken to a hospital in New Hartford, and his 17-year-old brother Christopher was in serious condition Wednesday, police said.
"Both brothers were continually subjected to physical punishment over the course of several hours, in the hopes that each would confess the prior sins and ask for forgiveness," New Hartford Police Chief Michael Inserra told reporters Wednesday.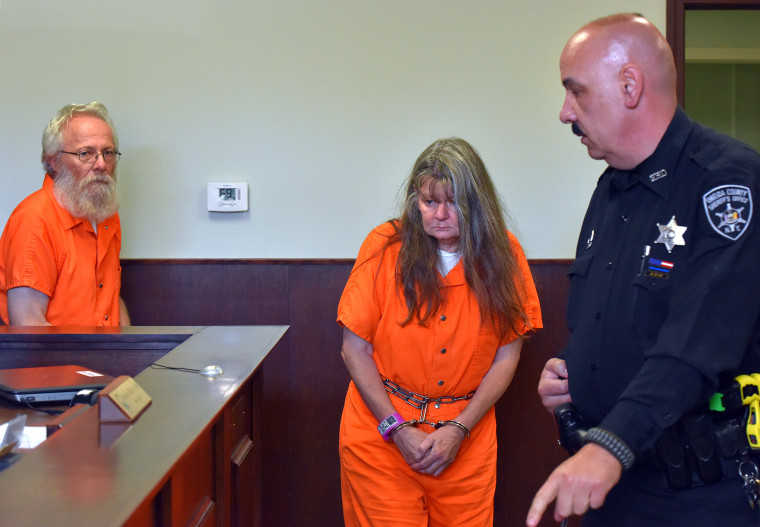 The brothers' parents, Bruce and Deborah Leonard of Clayville, were arrested and charged with manslaughter.
Four other members of the "World of Life Church" were also charged in the assault.
Church members Joseph Irwin, 26, David Morey, also 26, Linda Morey, 54, and Sarah Ferguson, 33, who is the sister of the teen victims, were charged with second-degree assault.
Inserra said the church held a "counseling session" on Sunday night and "the session turned physical." Leonard was taken to the hospital Monday morning after church members noticed he wasn't breathing, Inserra said.
"We have not determined what this punishment was for at this point," Inserra said. Both brothers suffered blunt force trauma, police said. Christopher was found injured on the second floor of the church, Inserra said.
Police said they expect additional arrests. Seven children were turned over to protective services, police said.
Bail was set at $100,000 each for the parents and $50,000 for the others allegedly involved, Oneida County District Attorney Scott D. McNamara said.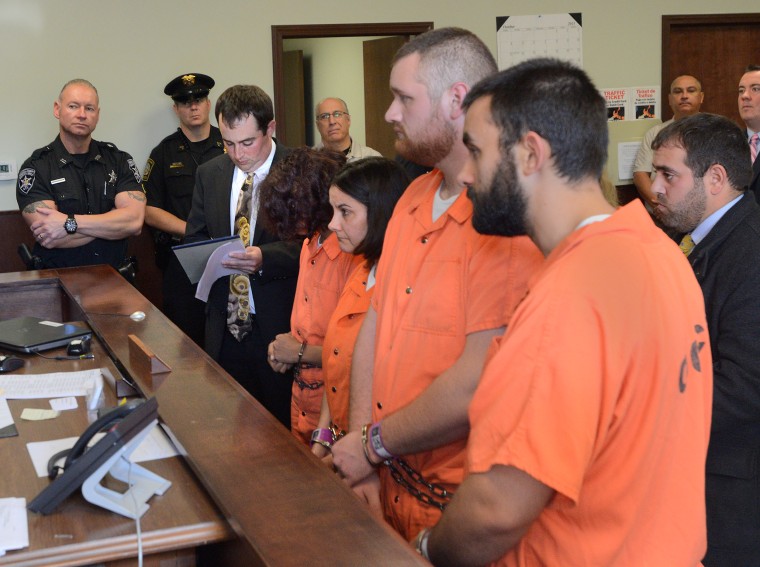 All the suspects pleaded not guilty. Lawyers for the parents and the sister had no comment.
"We are not alleging that they intended to kill their son. We're just alleging they were trying to seriously hurt their son and ultimately he died from those injuries," McNamara said.
All six defendants remained at the Oneida County Jail Wednesday, according to jail records.
Neighbors of the World of Life Church on Oneida Street characterized the group as insular.
"There's always been weird things going on," Julie Howard, who lives near the church, told NBC affiliate WKTV. "You always hear dogs, they're breeding dogs. The cops have been called there before, they're not allowed in the building, they can't get in the building."
New Hartford is a town of around 22,000 people about 50 miles east of Syracuse.
A neighbor of the Leonards' home in nearby Clayville told The Associated Press that Lucas and his brother read the Bible two hours a day at their parents' insistence and "weren't really allowed to go out of their house."
"The brothers "weren't allowed to do normal things, but they tried to be as normal as they could be," the neighbor, Nicole Howard, told the AP.