A New York police officer was shot and killed in the Bronx early Sunday during a struggle with a suspect, officials said.
Brian Mulkeen, 33, a 6½-year veteran of the New York Police Department, was patrolling with the anti-crime unit monitoring gang activity, police said Sunday. When Mulkeen and two other officers questioned a man in a car at around 12:30 a.m., the suspect ran off, they said.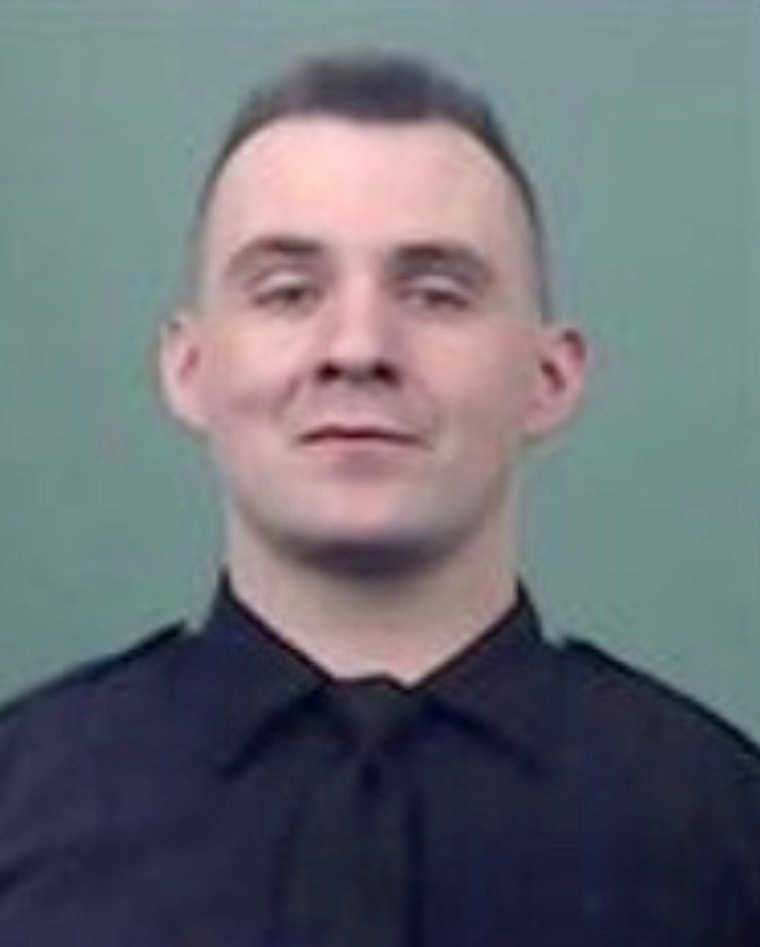 Mulkeen was shot three times in a struggle to stop the man, during which five officers fired their weapons, police said. The suspect, identified as Antonio L. Williams, 27, of Binghamton, New York, died at the scene.
In body-camera video, Mulkeen can be heard yelling: "He's reaching for it! He's reaching for it!" referring to the suspect's .32 caliber revolver, which was recovered nearby.
Police said that Mulkeen's gun was fired multiple times while he wrestled with the suspect but that authorities were unsure whether Mulkeen pulled the trigger or whether it was Williams, whose revolver did not appear to have been fired.
Mulkeen was rushed to a hospital, where he later died.
"This is a very sad day for our city," Mayor Bill de Blasio said Sunday morning. "We lost a hero."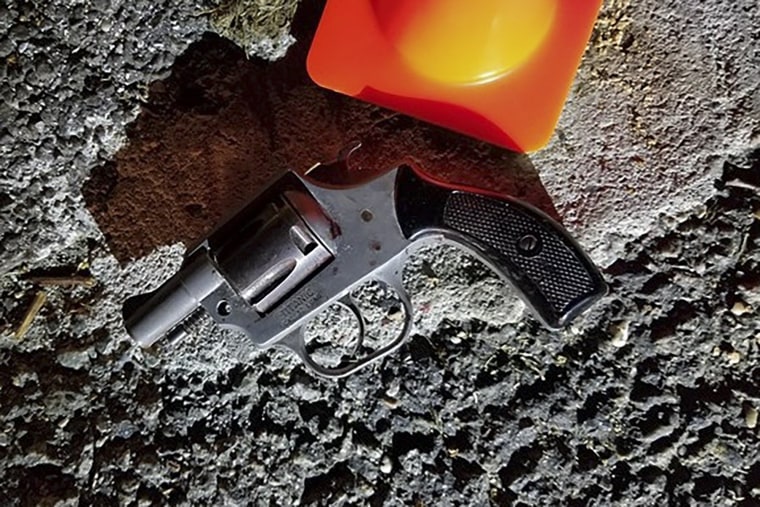 Mulkeen lived with his girlfriend, who is also a member of the department, in Yorktown Heights. Earlier Saturday, Mulkeen had arrested a man in possession of a gun, police said.
Police officers lined up outside the hospital in the Bronx where Mulkeen died early Sunday to give a final salute to their fallen colleague, and the city ordered that flags be lowered to half-staff.
"Officer Mulkeen was taken far, far too early from his family and from the city he sacrificed everything to protect," Gov. Andrew Cuomo said in a statement. "He is the embodiment of bravery and a true New York hero."
Mulkeen is the second New York officer to have killed in the line of duty this year. In February, Det. Brian Simonsen was accidentally killed by friendly fire while he was responding to a robbery.