Two days after the news broke that Bill O'Reilly, the former Fox News host, settled a sexual harassment case for $32 million, O'Reilly said Monday that he regretted agreeing to the settlement and thinks that settling in general is a mistake.
On Saturday, The New York Times reported that O'Reilly had paid the settlement to Lis Wiehl, a former federal prosecutor and Fox News legal analyst, who accused him of forcing her into a "nonconsensual relationship." It was the latest in a string of settlements made by O'Reilly, who was ousted from Fox News in April after they became public.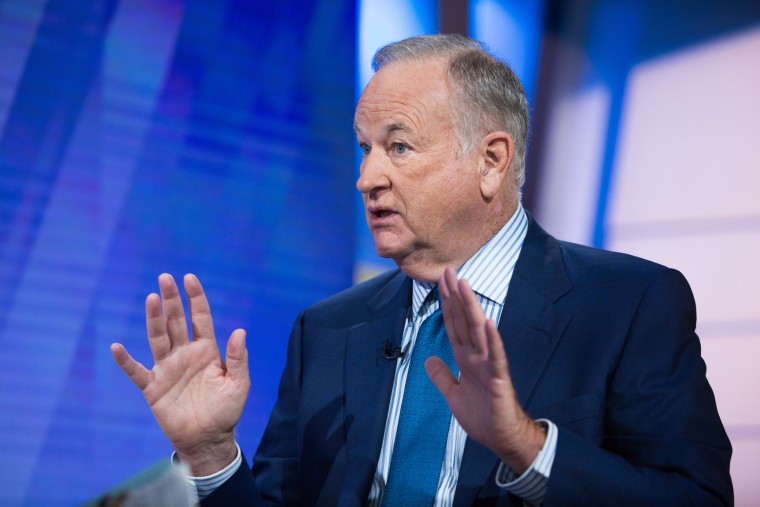 Appearing on the internet talk show of Glenn Beck, another former Fox News host, O'Reilly questioned why he had paid millions to keep the case quiet when it became public anyway.
"Anybody who would be settling anything now is insane," O'Reilly said, "because in my case, all the confidentiality stuff was violated."
O'Reilly has said previously that he wished he hadn't settled such cases. The settlement with Wiehl was the sixth O'Reilly or Fox made to settle harassment allegations against him, according to the Times. In an affidavit from Wiehl that O'Reilly made public, she stated that she no longer has claims against him.
"If I had to do it all over again, I never would have done it," he told Beck, explaining that he had settled the cases to protect his family. "You have to understand how much pain this brings children, and I thought I could spare my children that, and I'd do anything for my children, anything to protect them. I'd give up my life to protect them, but we actually thought people would uphold their oath, and what they agreed to, and they haven't."
He described the Times article as a "hit job to get me out of the marketplace."
O'Reilly asked Beck to read on the air two letters from a former Fox colleague, Megyn Kelly, who now works at NBC News, and referred to a letter from former Fox host Gretchen Carlson, who accused former Fox News CEO Roger Ailes of harassment. All three letters thanked O'Reilly for his friendship, though it's unclear when they were written.
Kelly addressed the issue on her segment of the "Today" show on Monday morning. "O'Reilly's suggestion that no one ever complained about his behavior is false," she said. "I know because I complained."
But in his comments, made a few hours after Kelly's show, O'Reilly said he knew of no complaint against him from Kelly.
"She didn't file a complaint, not that I know of," he said. "It was never brought to our attention that Megyn Kelly did anything."
Beck didn't specifically ask O'Reilly if he had harassed anyone. O'Reilly said he couldn't comment on any specific cases because of the legal agreements.