The manager of the "Ghost Ship" warehouse in Oakland, California, has said his "heart is broken" after the venue caught fire killing at least 33 people late Friday.
Derick Almena over the weekend reportedly said in a Facebook post — which was reported by The Associated Press and others, but which now appears to be inaccessible — that "everything I worked so hard for is gone" and that he was "standing now in poverty of self worth."
But in a written statement to NBC News Almena sought to clarify his initial comments and offered condolences to those who had lost relatives in the blaze.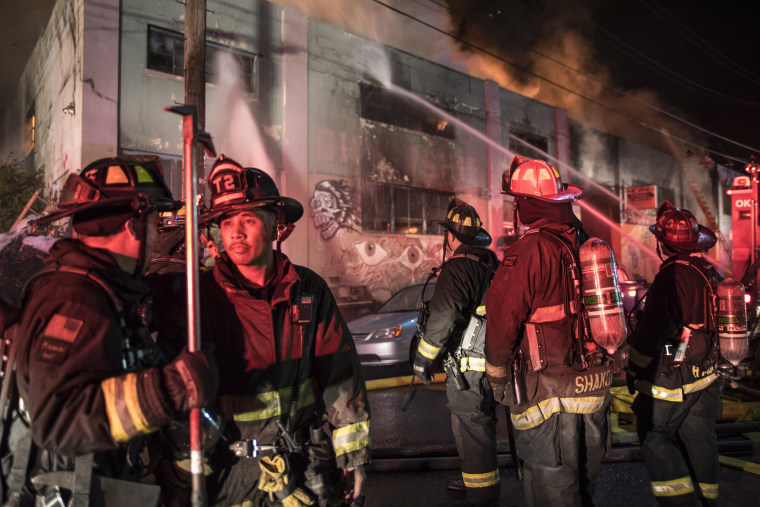 "In my previous Facebook post, I had no Idea there was loss of life. This tragic event consumes my every moment," he said. "My heart is broken. My heartfelt condolences to the family and friends who have suffered the loss of loved ones."
"My goal has been nothing less than to create an environment for art and creativity in our community. During this investigation please continue to show support and compassion for those affected by this tragedy. The prayers of my family and I go out to the families of the victims."
Officials said Sunday afternoon that the growing list of victims who were attending a music event in the warehouse included teenagers as young as 17 and the son of a first-responder.