As his presidency approaches its end, President Obama is continuing to issue clemency to federal drug prisoners at a historic pace, with another 79 convicts receiving commutations on Tuesday.
Obama has made mercy for nonviolent drug offenders a cornerstone of his final term, granting early release to more than 1,000 inmates, most of whom were sentenced under mandatory minimum drug laws and would have received lighter punishments under current laws.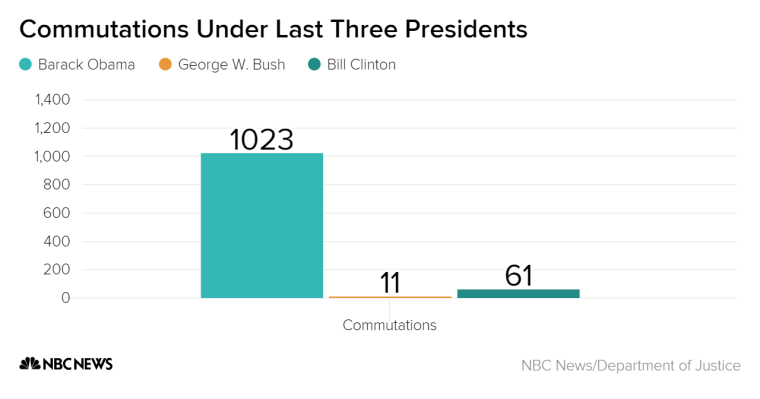 The total is more than that of the past 11 presidents combined — and far more than Obama's two predecessors, George W. Bush and Bill Clinton.
Clinton granted 61 commutations and Bush granted just 11, according to the Justice Department's clemency statistics.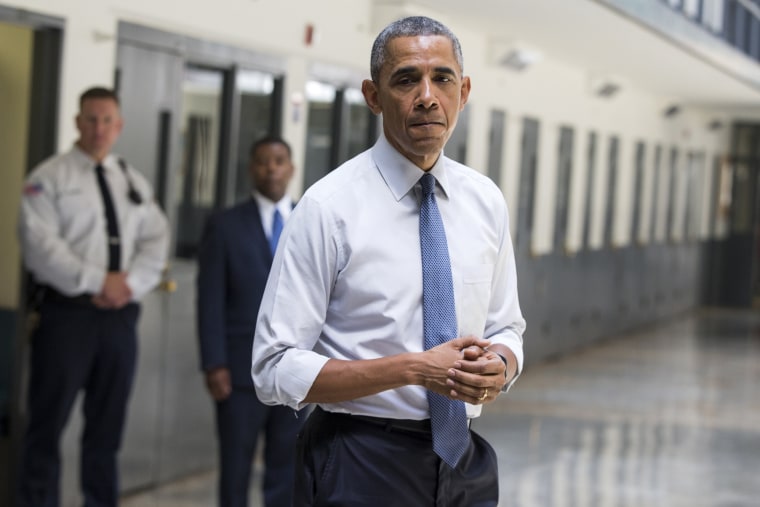 Related: White House Commutes Sentences of 72 Non-Violent Prisoners
"At the heart of America is the idea that we're all imperfect. We all make mistakes," Obama said in a statement. "We have to take responsibility and learn from those mistakes. And we as a society have to make sure that people who do take responsibility for their mistakes are able to earn a second chance to contribute to our communities and our country. It's the right thing to do. It's the smart thing to do."
The majority of Tuesday's 79 clemency recipients will be released sometime early next year. Twenty of them were serving life sentences.
The president went on to call for more substantial reforms to the criminal justice system.
"Now it's up to good minds on both sides of the aisle to come together to restore fairness in our criminal justice system, use our tax dollars more effectively, and give second chances to those who have earned them," he said.
Related: Obama Adds to Record Clemency Numbers — With Thousands Still on Wait List
Reform advocates have praised Obama for his clemency initiative, which began in 2014 and led thousands of inmates to submit petitions.
To deal with the barrage of applications, the White House worked with the nation's bar to recruit lawyers to help review and process them. But thousands of applicants remain in the pipeline, waiting for word.
Many of those inmates, and their families, are growing anxious, because they aren't sure whether President-elect Donald Trump, who campaigned as taking a hard line on crime, will pursue clemency as aggressively.