A team at the Smithsonian Institution has scanned President Barack Obama to create the first 3D printed portrait of a sitting president.
According to The Associated Press, experts scanned Obama earlier this year using two different processes: a "light stage" face scanner and hand-held 3D scanners and cameras to help build a bust of the 44th president. It took 40 hours to print.
"You can see down to the wrinkles in the skin and the pores on his face," Vince Rossi, a 3D imaging specialist, told the AP.
The bust is set to become part of the National Portrait Gallery collection.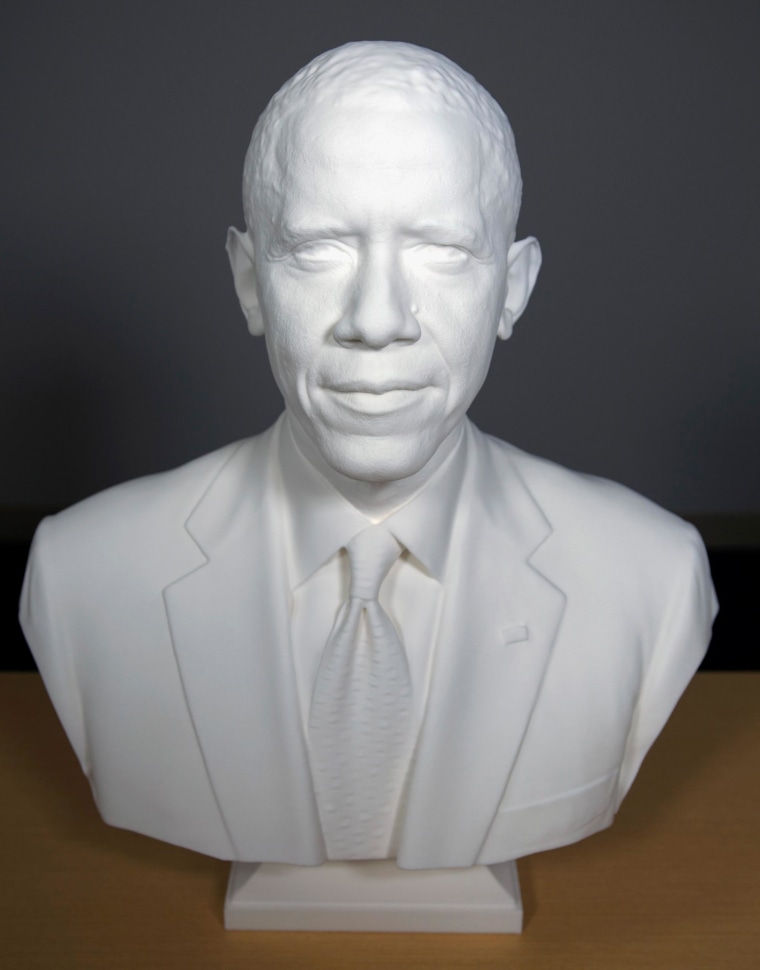 IN-DEPTH:
Will.i.am to Launch 3-D Printer That Runs on Recycled Coca-Cola Bottles
President Obama is Now the First President to be 3D Scanned and Printed (Smithsonian.com)
SOCIAL:
—Becky Bratu, with The Associated Press