President Barack Obama will name the commandant of the Marines, Gen. Joseph Dunford Jr., as the 19th chairman of the Joint Chiefs of Staff, senior defense officials told NBC News on Monday.
Obama will also nominate Air Force Gen. Paul Selva as vice chairman in a formal announcement expected Tuesday.
If he's confirmed by the Senate, Dunford, the Marines' 36th commandant, or commanding general, would replace Army Gen. Martin Dempsey as the nation's top military officer in October when his tour is completed.
Dunford, 59, was commander of U.S. forces and the NATO security mission in Afghanistan in 2013 and 2014. He led the 5th Marine Regiment during the 2003 invasion of Iraq. He was promoted to commandant in June 2014.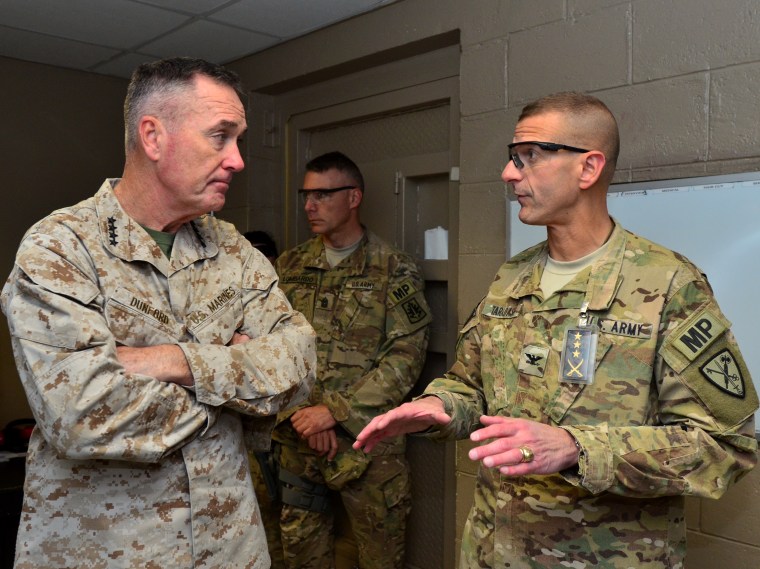 IN-DEPTH
— Jim Miklaszewski and M. Alex Johnson