Former President Barack Obama sang the praises of the Affordable Care Act Thursday just as the GOP-led Congress was preparing to vote on dismantling the top domestic achievement of his presidency.
"Thanks to this law, more than twenty million Americans have gained the security and peace of mind of health insurance," Obama said in a statement. "Thanks to this law, more than ninety percent of Americans are insured — the highest rate in our history. Thanks to this law, the days when women could be charged more than men and Americans with pre-existing conditions could be denied coverage altogether are relics of the past."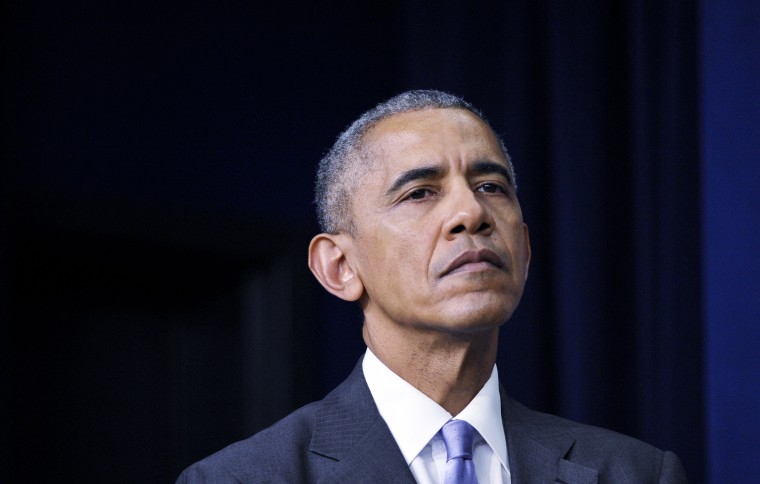 Obama weighed-in on what is the seventh anniversary of the Affordable Care Act, which was passed with no Republican support and which they have been promising to repeal ever since.
Conceding that under Obamacare the cost of coverage is still rising, Obama noted correctly that "the pace of health care inflation has slowed dramatically."
"Families who get coverage through their employer are paying, on average, thousands of dollars less per year than if costs kept rising as fast as they were before the law," Obama wrote.
"And reality continues to discredit the false claim that this law is in a 'death spiral,' because while it's true that some premiums have risen, the vast majority of marketplace enrollees have experienced no average premium hike at all."
Obama also pointed out that the 75-straight months of job growth on his watch — a streak that continues under President Donald Trump — has made a lie out of claims that the ACA would be a "job killer."
"So the reality is clear: America is stronger because of the Affordable Care Act," he wrote.
As he has in the past, Obama said he has no objections if Republicans try to "build on this law."
"But we should start from the baseline that any changes will make our health care system better, not worse for hardworking Americans," he wrote. "That should always be our priority."
Obama did not directly address the American Health Care Act, which has been dubbed Trumpcare and which would largely repeal and replace the ACA — but keeps in place some of the popular features of Obama's law like barring insurance companies from dropping people because of preexisting conditions and allowing young people to stay on the parents' plans until they are 26.
The 44th president's statement landed as Trump and GOP leaders were still struggling to find the 215 votes need to pass a Republican plan that critics say would toss millions of Americans off their insurance plans and jack up prices for senior citizens while benefiting the rich.
Trump voters in particular (the elderly, the rural) would be hurt by the GOP plain, the Kaiser Family Foundation found.