President Barack Obama weighed in on Hillary Clinton's email controversy, telling CBS's "60 Minutes" in an interview that aired Sunday that while Clinton's use of a private server was a "mistake," he didn't think it posed a national security problem.
It was one of the few times Obama has addressed the controversy since March, when Clinton's use of the server was first reported. Obama said then that he was "glad" that Clinton planned to release the emails.
Related: Obama Says U.S. Knew Russia Planned to Intervene in Syria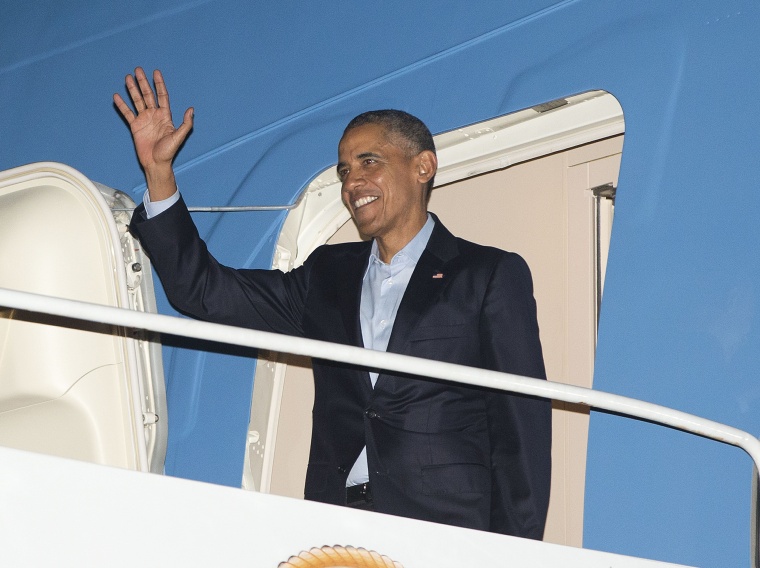 On Sunday, Obama said that Clinton's situation was different from that of people who had intentionally taken classified material, placed it on a private computer and been prosecuted by federal authorities.
"We don't get an impression that here there was purposely efforts ... to hide something or to squirrel away information," he said.
While it is "important for her" to answer questions about the controversy "to the satisfaction of the American public," Obama said, the issue has been "ginned up" by the campaign season.
Obama's comments come as news of the controversy lingers through Clinton's presidential campaign. In September, the Pentagon said it had discovered previously undisclosed messages between Clinton and then-U.S. commander David Petraeus.
Now, a former congressional investigator is claiming a House committee examining the Benghazi, Libya, attack conducted a biased investigation of Clinton — who was secretary of state during the attack — after news of her email server broke.