President Obama joined the growing chorus Wednesday condemning Sen. Ted Cruz for calling on cops to "patrol and secure Muslim neighborhoods" in the wake of the Belgian terror attacks.
Speaking in Argentina, Obama said that strategy "makes no sense."
"We have an extraordinarily successful, patriotic, integrated Muslim community," Obama said. "They do not feel ghettoized, they do not feel isolated."
"Any approach that would target them for discrimination is not only wrong and un-American, but counter-productive," he said.
Fresh off his historic trip to Cuba, Obama noted that Cruz's own father fled the kind of draconian policing that Fidel Castro imposed on the Cuban people — and which the GOP presidential candidate is now advocating for Muslims in America.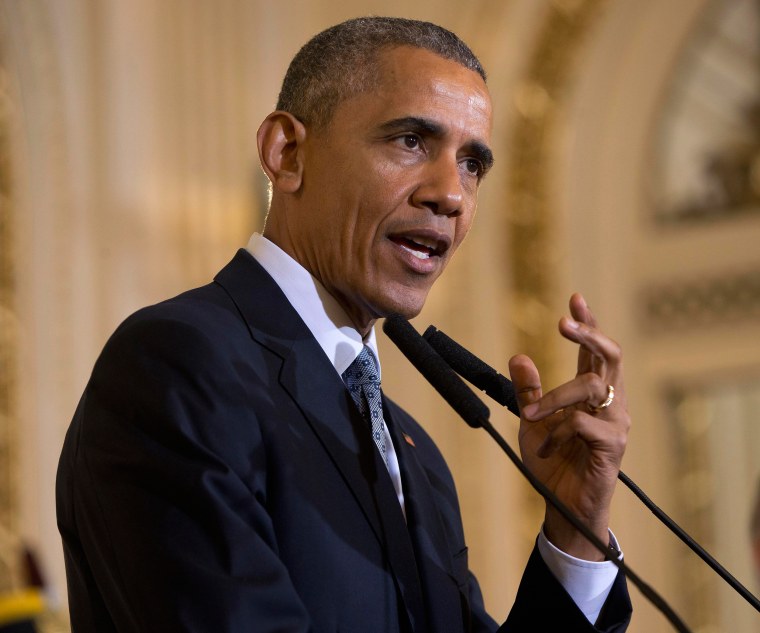 "As far as the notion of having surveillance of neighborhoods where Muslims are present, I just left a country that engages in that kind of neighborhood surveillance, which, by the way, the father of Sen. Cruz escaped for America, the land of the free," he said. "The notion that we would start down that slippery slope makes absolutely no sense. It's contrary to who we are."
Obama also ripped Cruz's oft-stated call for "carpet-bombing" Islamic State militants in Iraq and Syria.
"What we don't do, and what we should not do, is take approaches that are gonna be counterproductive," Obama said. "So when I hear somebody saying we should carpet bomb Iraq or Syria, not only is that inhumane, not only is that contrary to our values, but that would likely be an extraordinary mechanism for (ISIS) to recruit more people willing to die and explode bombs in an airport or in a metro station. That's not a smart strategy."
Obama spoke after Cruz, smarting from criticism from New York City Police Commissioner Bill Bratton, defended his call for policing Muslim neighborhoods, calling it "good law enforcement" to target sections that may be "festering jihadism."