A newspaper obituary that offered a glowing tribute to the Utah man accused of fatally shooting seven members of his family in a murder-suicide has been deleted, the paper's apologetic publisher said Tuesday.
Michael Haight, 42, fatally shot his wife, Tausha Haight, 40; his mother-in-law, Gail Earl, 78; and the couple's five children, ages 4 to 17, before he died by suicide this month, police have said.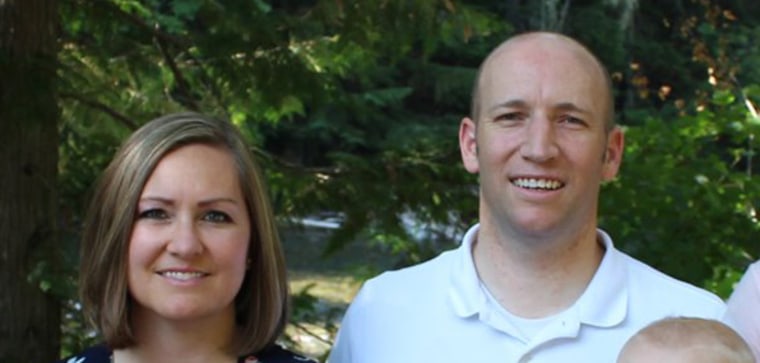 But a since-deleted obituary in The Spectrum painted a laudatory picture of Michael Haight without mention of the Jan. 4 murder-suicide.
The piece, which was not written by a staff member at the newspaper, said that Haight "excelled at everything he did" and that he viewed every one of his children as "truly a cherished miracle."
"Obituaries may be written and submitted by funeral homes, as was the case here," The Spectrum's owner, Gannett, said in a statement.
"The Spectrum removed the obituary due to the circumstances and sincerely regrets any distress this may have caused."
A woman who picked up the phone at Southern Utah Mortuary confirmed that the funeral home handled services for Michael Haight. She declined to discuss what involvement the business had in writing the obituary.
Anti-gun violence advocate Shannon Watts posted the obit over the weekend and flagged it for her 587,000 Twitter followers.
Watts said Tuesday she was stunned to read the praise for Haight.
"I was shocked that this man's obituary had a picture of him and said complimentary things about him and did not mention that his survivors did not include his wife and children — because he killed them," Watts said.
"It really whitewashed who he is. He's a murderer, allegedly."