Two New Jersey police officers remained hospitalized in critical but stable condition on Saturday, a day after they were injured in a wrong-way crash in New York City that killed another officer and a friend.
Investigators have applied for a warrant to test the driver's blood-alcohol level following the crash early Friday on the West Shore Expressway in Staten Island. But a New York Police Department spokesman said Saturday he did not know if the warrant had been approved or executed.
Authorities said the four men were headed home from a strip club when their car drove the wrong way down the highway and crashed head-on into a tractor-trailer. The officers were off-duty at the time.
Pedro Abad, 27, who was driving the car, and Patrik Kudlac, 23, were hospitalized on Staten Island. Both men are officers with the Linden police department.
Another Linden officer, 28-year-old Frank Viggiano, and the officers' friend, 28-year-old Joe Rodriguez, were killed in the crash. The truck driver suffered injuries that are not considered life-threatening.
Hours before the crash, Abad had posted a photo on his Instagram page of three shot glasses filled with what he identified as "Jack Daniels Fire on the house." But authorities said it was "too premature" to speculate on what caused the accident.
Video taken by a surveillance camera at a gas station shows a car traveling the wrong way on a service road minutes before the wrong-way crash on the adjacent highway. A southbound exit ramp leads from the highway onto the service road. The time stamp on the video showing the car reads 4:48 a.m.
One tractor-trailer swerved out of the way of the car on the West Shore Expressway on Staten Island, but a second didn't have enough time to veer away before the crash.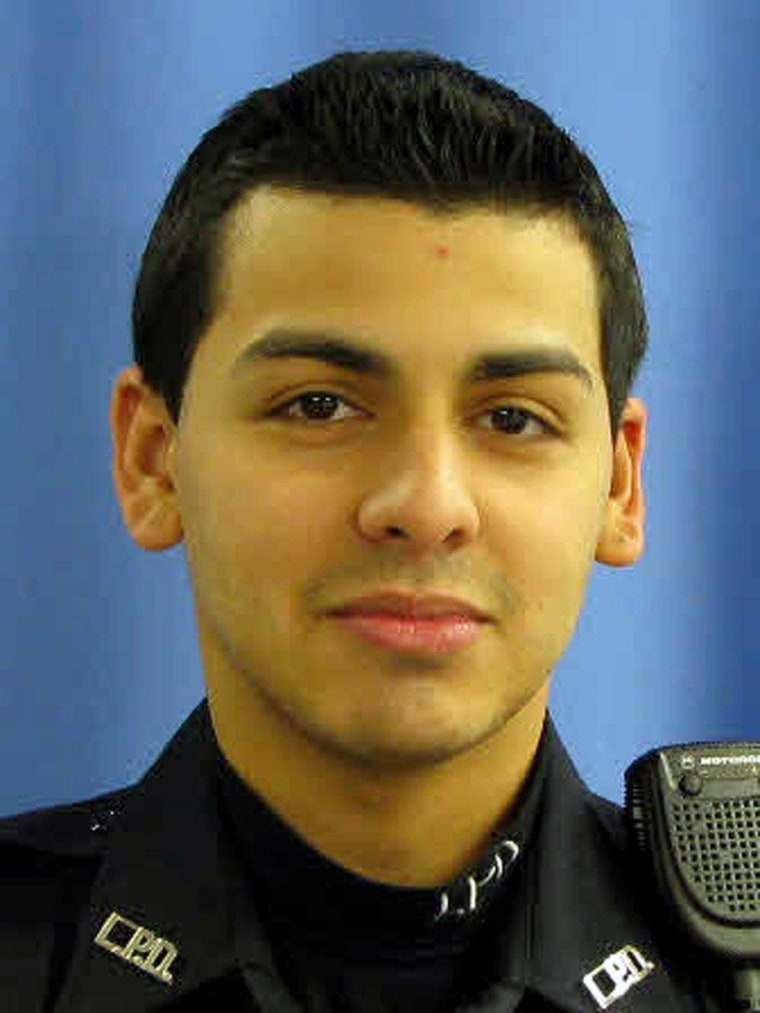 — The Associated Press