The officer killed while responding to a shooting at a Colorado Planned Parenthood clinic was remembered Saturday as a beloved father of two, leader in his church and a former competitive ice skater.
Garrett Swasey, a six-year veteran of the University of Colorado at Colorado Springs police force, was one of three people who died when suspected gunman Robert Dear, 57, rushed into a Planned Parenthood clinic Friday with an AK-47-style weapon. Police say he shot at responding officers from inside the building during a horrifying five-hour standoff.
The other two victims have not yet been identified.
Swasey, 44, was assisting the Colorado Springs Police Department, according to a statement from University of Colorado at Colorado Springs Chancellor Pam Shockley Zalabak.
"He wanted to try to help people, which he did a lot of," added Swasey's father, David Swasey, who spoke with The Boston Globe.
The officer had moved from Massachusetts to Colorado in the 1990s to pursue a figure skating career, according to a fund page set up for the Swasey family.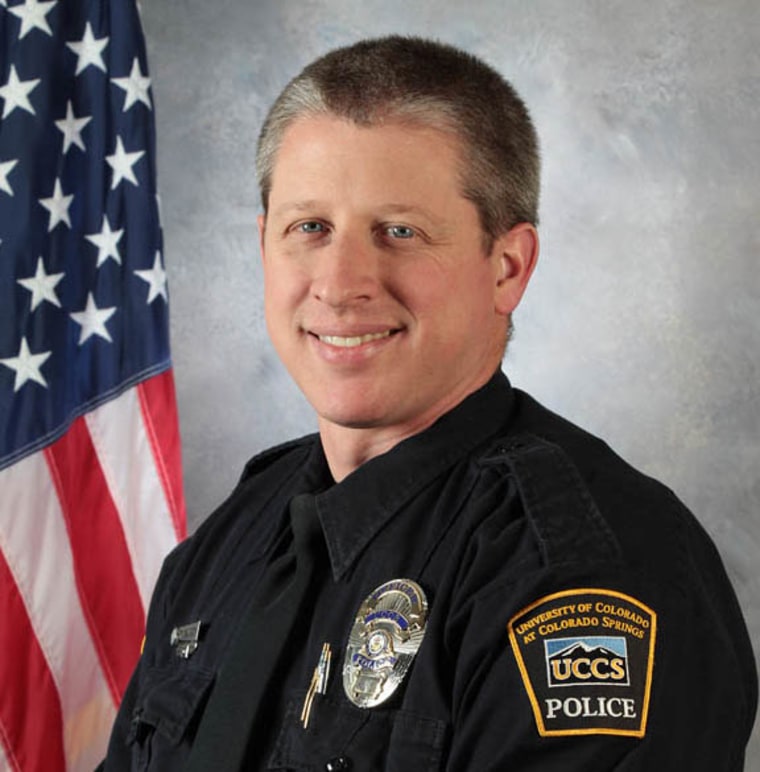 "Garrett was passionate about his role as a police officer, his family and his faith," the page says.
In Colorado, Swasey became an elder at his church, Hope Chapel, according to an online church profile.
He, his wife, Rachel, and his two kids, Elijah, 10, and Faith, 6, "view the members of the church as their family," the profile said. Rachel volunteers in the church nursery, and one of Swasey's contributions to the church was playing guitar on the worship team.
Swasey's talents weren't limited to music. His figure skating skills earned him a junior national championship with skating partner Christine Fowler-Binder and he was a multiple-time national qualifier, according to a U.S. Figure Skating statement.
He was childhood friends with figure skater and Olympic medalist Nancy Kerrigan, who on Saturday said "he was literally like a little brother to me."
In high school, Swasey picked her up every day and drove her to the ice rink. She described him as "really a goodhearted person."
"When I was competing, he would always wait until the crowd would be quiet to yell and so I would know he was there, and know he was cheering for me," Kerrigan said.
Those who skated with Swasey said they weren't surprised when he became a police officer because he always displayed a calm and giving character.
"Garrett was selfless, always there to help me, always my wingman," Fowler-Binder said. "He was my brother and my partner. I could always count on him. This is just so tragic and senseless."
The statement from U.S. Figure Skating said that Swasey continued to skate in retirement and taught ice dance at a local ice rink on his days off from police duty.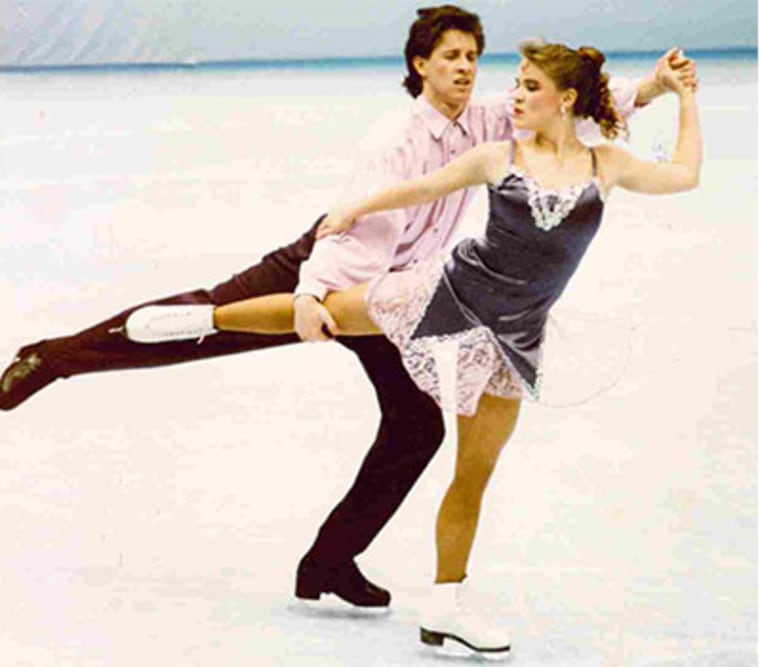 The University of Colorado at Colorado Springs' men and women's basketball teams observed a moment of silence before each game Saturday in remembrance of Swasey, and a candlelight vigil was held at the school in his memory.
"Officer Swasey was a valued member of our campus community ... Our communities are poorer for his loss," said university President Bruce D. Benson.
Earlier Saturday, a police procession escorted the officer's body from the Planned Parenthood clinic.
An afternoon vigil honoring all of the victims was held at All Souls Unitarian Universalist Church at 11:30 a.m. (1:30 p.m. ET). Vicki Cowart, the CEO for Planned Parenthood in the Rocky Mountain Region, was in attendance.
"Our hearts break together for what has just happened," Cowart said. "We have so many questions — we don't know yet why this happened," Cowart said, adding: "We can speculate a little bit." Later Saturday, Cowart said in a statement that witnesses reported that Dear "was motivated by opposition to safe and legal abortion." Police have not released a motive.
Cowart also offered condolences to families of the two unidentified victims, and the family of Swasey, who she called "a valiant member of our community."
"We think of him and we think of his family and we mourn together with them," Cowart said.