The suburban Pittsburgh police officer who fatally shot unarmed black teenager Antwon Rose has been criminally charged after prosecutors say that he was never threatened during the incident and acted with "no justification."
East Pittsburgh Police Officer Michael Rosfeld turned himself in on Wednesday after being charged with one count of homicide, according to court records.
"You can't take somebody's life under these circumstances," District Attorney Stephen Zappala Jr. said during a news conference.
Rose, a rising 17-year-old senior and honor student at Woodlands High School, was shot three times, including in the back, on June 19 as he and another teen ran away from a vehicle during a traffic stop. The vehicle had matched the description of a car connected to a drive-by shooting earlier that night.
Zappala told reporters that the evidence supports a case for third-degree murder, which carries a sentence of 20 to 40 years in prison, but added that he believed prosecutors could argue first-degree murder, which would send Rosfeld to prison for life if convicted.
In a video posted on social media by a bystander in a nearby home, Rose and Zaijuan Hester, 17, are seen getting out of the passenger side of a silver Chevy Cruze. As they begin to run, shots are heard and the witness gasps and asks, "Why are they shooting at them?"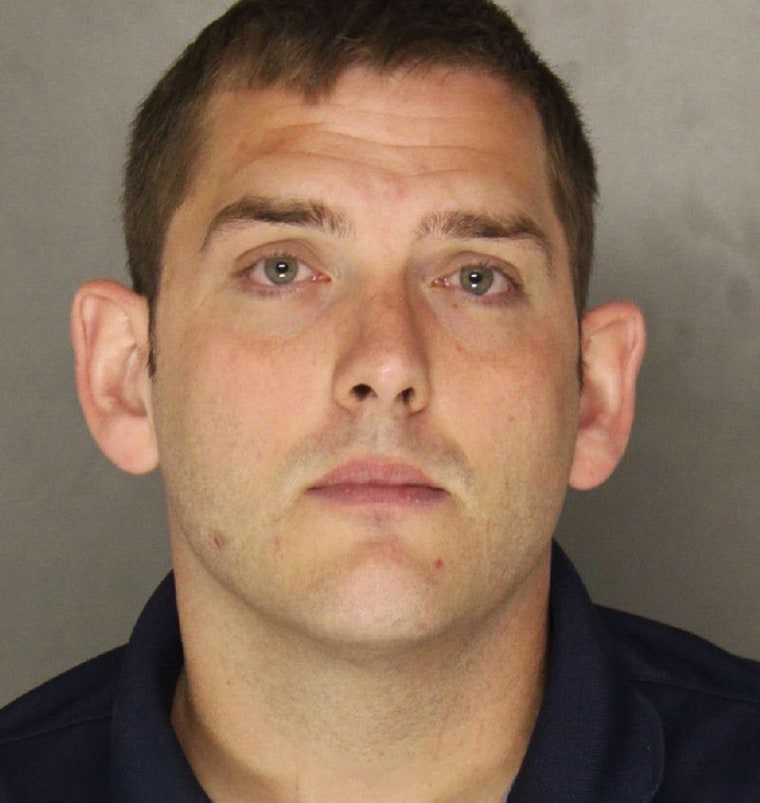 Earlier in the day, surveillance cameras captured a light-colored Chevy Cruze that was involved in a drive-by shooting, according to an affidavit. The video showed the rear passenger window rolled down before a handgun emerged and fired .40 caliber bullets. Casings from those bullets at the scene of the shooting were later positively identified as having come from a .40 caliber Glock found under the back portion of the Chevy's passenger's seat.
Detectives said that the person in the front passenger seat, where Rose had been sitting, did not fire any of the shots, the complaint said.
"Antwon Rose didn't do anything except be in that vehicle," Zappala said.
One person was struck by the gunfire and transported to a local hospital "where he was treated for a grazing gunshot wound to the abdomen," according to the affidavit.
After the traffic stop was made, the driver of the Chevy Cruze was ordered out of the car by the officers when Rose and the other male "bolted from the vehicle on foot," Allegheny County Police Superintendent Coleman McDonough later said.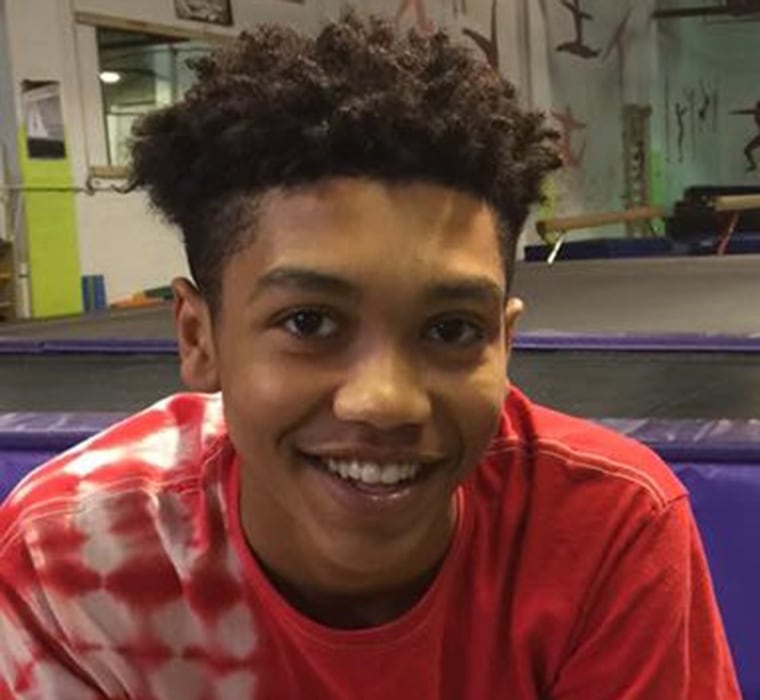 McDonough said Rose was unarmed but that two semi-automatic handguns were found on the floor of the vehicle.
Rose was struck by bullets fired by Rosfeld in the arm, face and abdomen, according to the affidavit. A medical examiner determined the bullet to the abdomen hit Rose's heart and lungs, and was determined to be the fatal shot.
The driver of the vehicle was arrested and later released without charges. The driver told police he was operating as a jitney driver, McDonough said.
Hester was taken into custody late Monday night on a probation violation, according to NBC News affiliate WPXI. He was charged with attempted homicide Wednesday morning in relation to the drive-by shooting that caused the initial traffic stop, WPXI reported.
Zappala said that Hester has not cooperated with investigators.
Rosfeld, 30, had been sworn into the East Pittsburgh Police Department just hours prior to the shooting. He was an officer in other departments in the area, according to WPXI.
Immediately after the shooting, Rosfeld had been placed on administrative leave pending an investigation.
Zappala was deeply critical of the East Pittsburgh Police Department during Wednesday's news conference, saying he has concerns "about the lack of policies and procedures in East Pittsburgh" and that the city has "a lot of answering to do."
The City of Pittsburgh Fraternal Order of Police did not immediately respond to a request for comment from NBC News.
According to the affidavit, Rosfeld told investigators inconsistent stories about believing Rose had a weapon. Initially, he said, he thought he saw something dark that he perceived as a gun, but when asked to repeat his story, Rosfeld told detectives that he did not see a gun.
In regard to the inconsistency, Rosfeld told investigators he saw something in Rose's hand but was not sure what it was, according to the affidavit.
Rose died later that night on June 19 at a nearby hospital. His funeral was held on Monday.
After what appeared to be inaction by the district attorney's office, protests took place in Pittsburgh outside the Allegheny County Courthouse over the latest fatal shooting involving a white officer and an unarmed black male.
Rosfeld was arraigned Wednesday morning. His next court date is scheduled for July 6.
The officer was remorseful, Zappala said, adding, "You do not shoot someone in the back if they're not a threat to you."
Rosfeld's bail was set at $250,000, according to court documents. He was released from custody after posting unsecured bond, according to WPXI.
The prosecution, much less conviction, of on-duty police officers involved in fatal shootings is rare.
From 2005 to 2017, 82 officers across the United States have been charged with murder or manslaughter resulting from on-duty shootings, according to research by Philip Stinson, an associate professor of criminal justice at Bowling Green State University in Ohio. In the last 13 years, only one officer was convicted of intentional murder, according to Stinson.