The Texas police officer who killed a naked, unarmed black teenager last month was "indefinitely suspended" Monday, Austin Police Chief Art Acevedo said.
During a news conference, Acevedo said that an "intensive investigation" determined that when 10-year-veteran Geoffrey Freeman shot 17-year-old David Joseph to death on Feb. 8, the officer's use of deadly force did not meet an "objectively reasonable standard."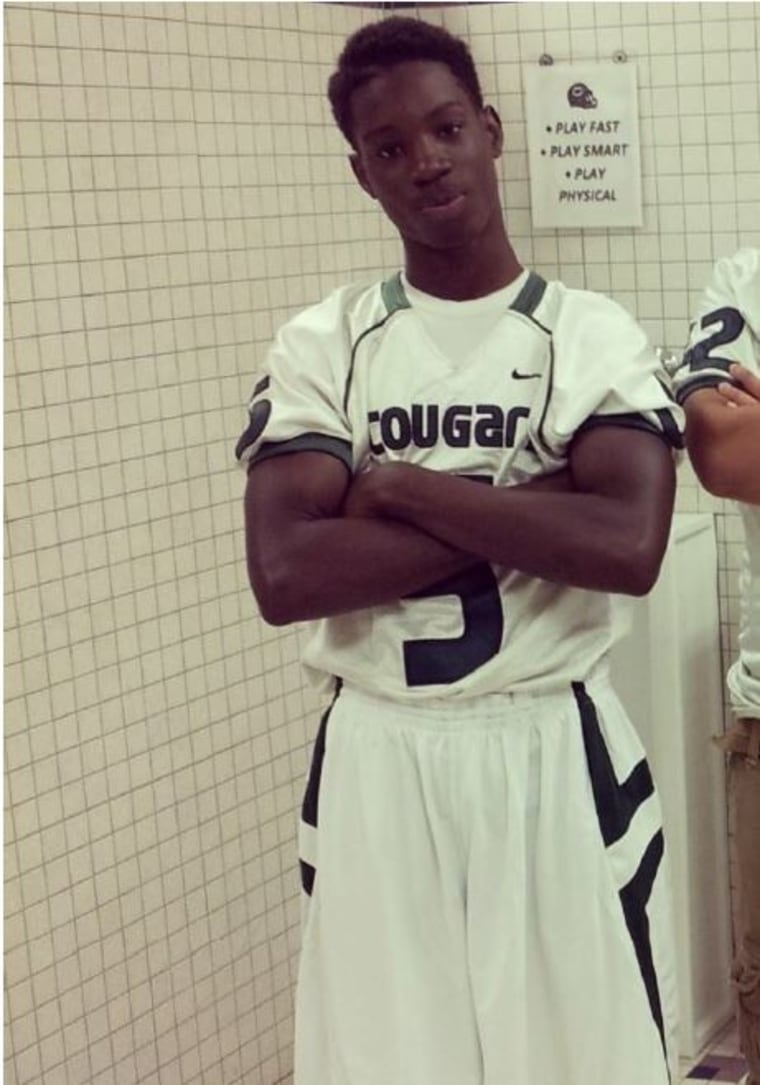 "Some people might want to demonize our officer," Acevdeo said. "Officers are human beings. They make good decisions. They make poor decisions."
An autopsy found that Joseph had Xanax, Antihistamines and marijuana in his system when he encountered Freeman in a neighborhood north of downtown Austin, according to NBC affiliate KXAN.
A police memo from Acevedo released Monday said that Freeman "chose to confront" Joseph alone — even though he knew back-up units were on the way — and that the officer's "decision to draw his weapon when he exited his vehicle was unwarranted."
Joseph began running toward Freeman, who repeatedly said, "don't move," according to the memo. Six seconds later, Freeman shot Joseph twice — once in the leg and once in the chest.
"No one was under threat of imminent hard of suffering serious bodily injury or death by Mr. Joseph," the memo states.
A spokesperson for the Combined Law Enforcement Associations of Texas called the decision "an unjust and politically motivated firing," according to KXAN, and Freeman's attorney has promised to appeal the decision, the Associated Press reported, which means the suspension isn't final until it's upheld by an arbitrator.
Travis County prosecutors are considering criminal charges against Freeman, the AP reported.