The Chicago police officer charged with murder for fatally shooting 17-year-old Laquan McDonald testified Wednesday during a hearing to decide whether his statements to investigators could be used at trial.
Officer Jason Van Dyke testified that his statements were made under pressure to cooperate after the deadly encounter, but the judge ruled some statements were still admissible.
"I don't remember exactly what was said, but it's my understanding that if you didn't cooperate or speak to him, you could be fired, and that I would be fired," Van Dyke said in audio of the pre-trial hearing.
A judge ruled that Van Dyke's statements to a detective the night of the shooting could be used during his trial. The judge also ruled that statements Van Dyke made to a supervisor were not admissible, citing a rule against self-incrimination.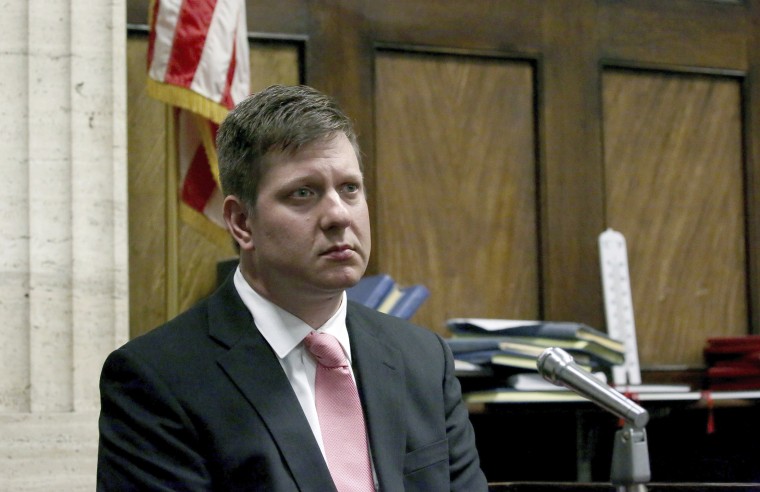 Van Dyke shot McDonald on Oct. 20, 2014. An indictment unsealed this week alleged that fellow officers tried to conceal the circumstances of the shooting, and that effort allegedly included a police report claiming that McDonald assaulted officers and swung a knife at them.
Related: Three Charged With Obstruction in Alleged McDonald Shooting Cover-Up
Police resisted for a year releasing dash cam video that showed McDonald appearing to be moving away from officers before being shot. Van Dyke was charged with first-degree murder in November of 2015.
This week former Detective David March, former officer Joseph Walsh, who was Van Dyke's partner at the time, and Officer Thomas Gaffney were indicted on charges they tried to cover up the circumstances of the shooting to protect Van Dyke.
March, who questioned Van Dyke after the shooting, also testified at Wednesday's pre-trial hearing. He said he asked Van Dyke if he was OK and told the officer that there was video of the deadly encounter.
"I told him I hadn't seen it yet, but I had been informed that there was some video, and so therefore it was important that he be truthful with me," March testified, according to NBC Chicago.
March, Walsh and Gaffney were charged with obstruction of justice, official misconduct and conspiracy. The indictment alleges they conspired to fail to interview at least three witnesses who had information inconsistent with police accounts.
March and Walsh have since retired or resigned. Gaffney will be suspended without pay, as is customary for officers under felony indictment, a department spokesman said.
Chicago's Fraternal Order of Police Lodge 7 President Kevin Graham said the three current or former officers were being made "scapegoats" and he called the charges baseless.