Two Denver police officers will not be prosecuted in the shooting death of a 17-year-old girl, who was killed after she allegedly drove a car toward the officers in January, Denver's district attorney announced Friday.
Officers Gabriel Jordan and Daniel Greene's decisions to shoot Jessica Hernandez on Jan. 26 "were justifiable in light of the manner in which she drove the car in close and dangerous proximity to them, threatening the life of Officer Jordan who had little room to avoid the car," Denver District Attorney Mitch Morrissey wrote in a decision letter.
"I have concluded that no criminal charges should be filed. The facts show this was a defensive shooting by both officers," Morrissey wrote.
Police were called on a report of a suspicious car in an alley, where Jordan found Hernandez and four friends in a stolen Honda, according to officers' statements. Jordan and Greene both fired at the driver's side of the car when it accelerated toward Jordan, who was outside of his police vehicle, the officers said.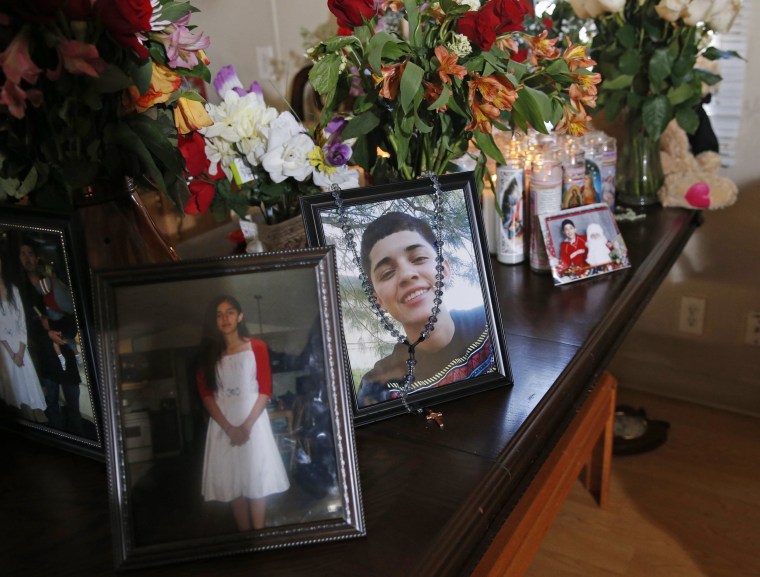 "I was thinking I was going to die," Jordan told investigators, according to Morrissey's letter. Jordan does not remember if he was hit by the car, but he was treated for a small ankle fracture, the letter said.
Hernandez suffered four gunshot wounds and her death was ruled a homicide, according to an autopsy performed by Denver Chief Medical Examiner James Caruso. She also had marijuana and a small amount of alcohol in her system, the medical report found.
Related: Family of Denver Teen Killed by Police Want Federal Probe
Morrissey said investigators interviewed both of the officers involved, the four teenagers who were in the car with Hernandez and one witness, Crystal Engler. Morrissey said that the accounts of the officers and Engler lined up, while the four teenagers told a different story.
But the "physical evidence supports the officers' statements that the Honda was moving forward when they fired at the driver," and the teenagers were under the influence of marijuana and alcohol, had just woken up and could not fully see the incident through foggy car windows, Morrissey wrote.
The Denver Police department released a statement Friday, urging people to read Morrissey's report "for a full understanding into the events." The department said an internal investigation into the shooting will be performed, and anything found in that review will be released to the public.
The lawyer representing the Hernandez family, Qusair Mohamedbhai, said the family was "unsurprised but profoundly disappointed" by the decision. "The family continues to seek lawful means for justice, and for change within Denver and throughout the nation," Mohamedbhai said in a statement.