The State's Attorney in Cook County, Illinois, has asked for FBI assistance in the police shooting of a 19-year-old man and a 55-year-old woman.
Quintonio LeGrier, a Northern Illinois University student, and his neighbor Bettie Jones, a mother of five children, were killed Saturday while officers responded to a domestic disturbance. LeGrier's father Antonio has filed a wrongful death lawsuit in the case.
"This is a deeply disturbing incident that demands a very deliberate and meticulous independent investigation," Cook County State's Attorney Anita Alvarez said in a statement Thursday. The shooting is currently being investigated by the Chicago Independent Police Review Authority, but Alvarez said her office has contacted the FBI to request their help too.
"It is absolutely critical in this case, as in all police-involved shootings, for the investigative agency to get it right so that justice can be served," she said.
Related: Chicago Police Shooting: LeGrier, Jones Families Demand Answers
Police have said Jones' shooting was an accident. LeGrier was killed after police said he was threatening his father with a baseball bat, according to WMAQ, the NBC affiliate in Chicago.
The State's Attorney's Office will review the results of the investigation and determine if criminal charges are warranted, she added.
Police have called Quintonio LeGrier a "combative subject," but his father's lawsuit says LeGrier was unarmed and didn't pose any danger to the officers.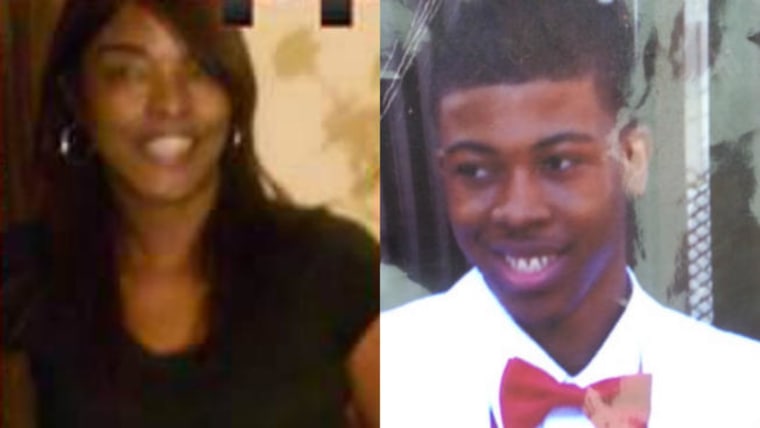 Both LeGrier and Jones were black. Their deaths were ruled homicides.
Chicago police have been under fire since a video showing an officer shooting a black teenager, Laquan McDonald, was recently released.
Related: Chicago Grandmother Killed by Police Was 'Being a Good Citizen'
The Justice Department announced an investigation into Chicago police practices earlier this month that will focus on their "use of force, including racial, ethnic and other disparities in use of force, and its systems of accountability."
LeGrier and Jones' shooting prompted new policies this week, including police training on "de-escalation tactics," according to WMAQ.