Authorities on Wednesday identified two men killed in an explosion during the firing a WWII-era tank destroyer at an Oregon shooting range a day before.
"This is a tragic day," Deschutes County Sheriff L. Shane Nelson said in a statement Tuesday. "Two families lost loved ones, and our hearts and prayers go out to them."
The accident occurred at a shooting range east of Bend shortly before 3 p.m. local time (6 p.m. ET) as a crew was filming a 1944 M18 Hellcat tank destroyer firing rounds, the sheriff's office said.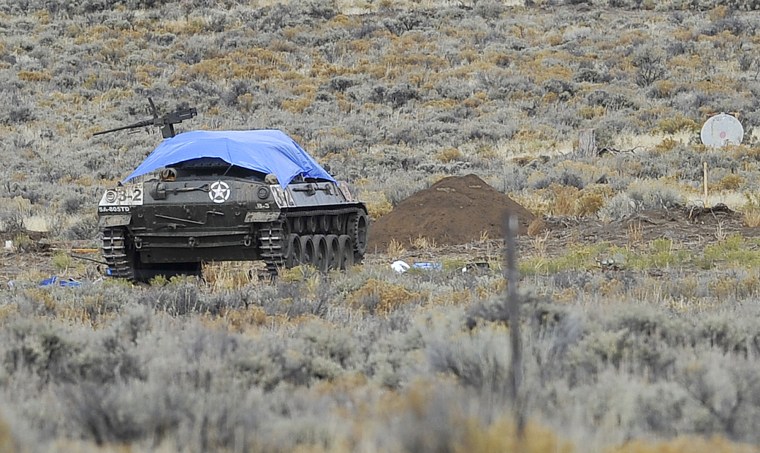 Steven Todd Preston, 51, and Austin Tyler Lee, 22, were killed after the blast inside the tank destroyer, which is an armored vehicle armed with an anti-tank cannon, the sheriff's office said.
NBC station KTVZ interviewed Preston in 2011, and in the interview Preston said he bought the tank destroyer about 12 years prior and restored it and had recently activated the vehicle's 76mm gun.
"I think it's fun, just being able to load a live round into the chamber of that and pull the trigger," Preston told the station then.
The Military Vehicle Preservation Association described Preston as a board director and convention chairman, and said he had a wife and two daughters. "We were all touched and enriched by Steve, and will miss our dear friend," the group said in a statement.
The sheriff's department, along with Oregon State Police and the federal Bureau of Alcohol, Tobacco, Firearms and Explosives, is investigating the explosion.