A former Ohio gym teacher has been accused of molesting more than two dozen first-grade girls, a prosecutor said Monday.
John Austin Hopkins was indicted on 36 counts of gross sexual imposition after being captured more than a 100 times on school surveillance tapes with his hands up the skirts or shirts of the girls, or with them straddling his lap, Warren County Prosecutor David Fornshell alleges.
"We were able to identify 88 female first-grade students who had some type of physical interaction with Mr. Hopkins," Fornshell said during a press conference. "His focus definitely was on the little girls."
Hopkins, 25, of Springboro, Ohio, was "grooming" the victims, the prosecutor said.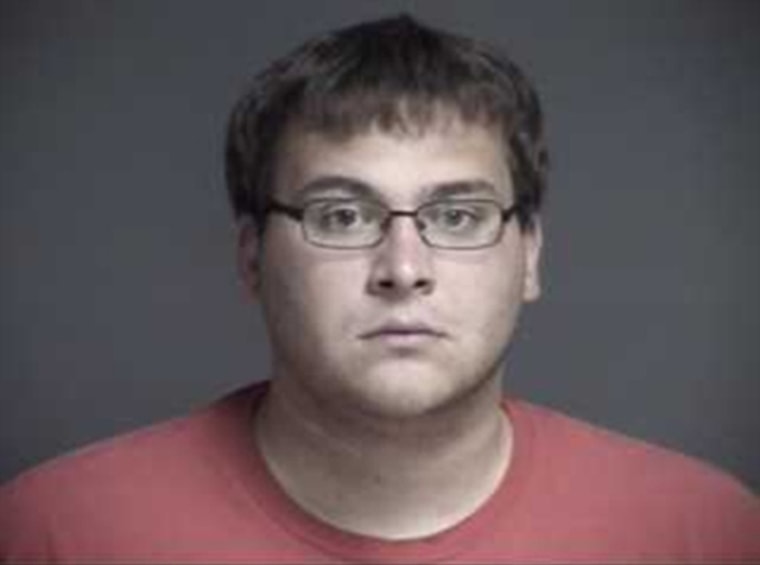 The footage that allegedly implicated Hopkins was on surveillance video from the Clearcreek Elementary School gymnasium between December 2018 and March 2019.
And while the alleged abuse happened in front of the class, the little girls did not realize they were being taken advantage of, Fornshell said.
"They loved him as a teacher because of the amount of affection he was showing them," Fornshell said of the little girls. "What these kids didn't realize was this was completely inappropriate and criminal."
Hopkins, who was arrested Monday and is awaiting arraignment, was charged after a grand jury returned an indictment on 36 touching incidents involving 28 first-grade girls, Fornshell said.
The suspect also taught physical education at the Springboro Intermediate schools.
This year, Hopkins taught both first and sixth grade at both schools, officials said.
He was placed on administrative leave March 8 after a parent called the Springboro schools and reported inappropriate touching, Fornshell said. He submitted a letter of resignation March 12 when the criminal investigation was underway.
Meanwhile, school officials alerted parents and guardians that Hopkins was under investigation.
Hopkins has also resigned from his post as a swimming coach at the Coffman YMCA in Springboro, Fornshell said.
Springboro is an affluent community midway between Cincinnati and Dayton, Ohio.