A condemned Ohio inmate, who survived an executioner's needle more than a decade ago, has died — probably from complications of Covid-19, officials said Wednesday.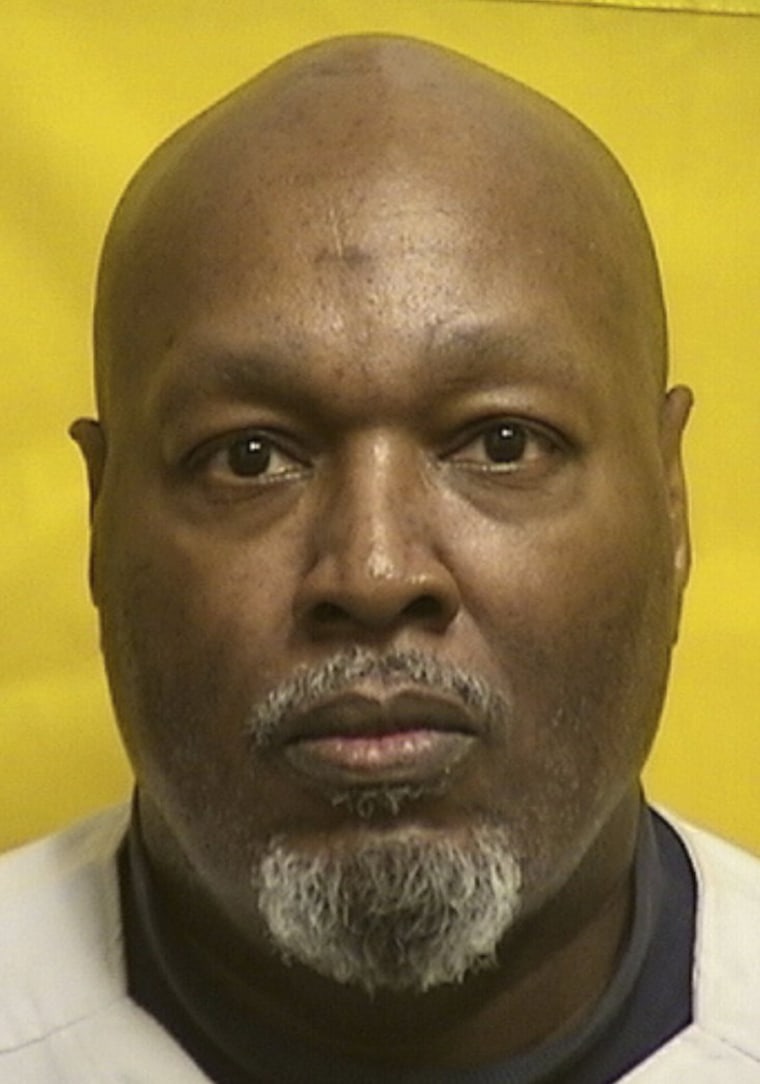 Romell Broom, a 64-year-old convicted murderer, passed away on Monday at Franklin Medical Center, according to Ohio Department of Rehabilitation and Correction spokeswoman Sara French.
The state of Ohio says at least 124 inmates have died from confirmed or probable cases of coronavirus, as it continues to ravage the nation.
"As of today, his death is considered a probable Covid-19 related death, pending his death certificate," French said in a statement.
Back in Sept. 15, 2009, Broom, then 53, was set to be put to death, but executioners couldn't find a suitable vein that could be used for his lethal injection.
The execution was finally put off after Broom was stuck by needles 18 times over two hours.
He was set again for execution on March 16, 2022.
"We are sorry that he is gone and sorry that he lived his last days on death row," Broom's lawyer Adele Shank said in a statement on behalf of her and the inmate's other attorney, Tim Sweeney.
"Due to a painful and traumatic botched execution procedure, Broom survived that day only to live with the ever-increasing fear and distress that the same process would be used on him at his next execution date."
They added: "Let his passing in this way, and not in the execution chamber, be the final word on whether a second attempt should ever have been considered."
Broom was convicted for the 1984 murder and rape of Tryna Middleton, 14, who was kidnapped as she walked home from a football game with two friends.
Ohio is currently working under a de facto moratorium against capital punishment as the state is unable to obtain the drugs needed for lethal injection. Gov. Mike DeWine has said lawmakers must find a new execution method.
A handful of prisoners have survived executions.
Willie Francis, 17, was supposed to be put to death in Louisiana on May 3, 1946 but the electric chair was improperly set up, sending painful — but not fatal — currents through this body. Executors tried again on May 9, 1947, and the 18-year-old was killed.
Ohio executioners failed to kill Alva Campbell on Nov. 15, 2017 when they couldn't find a suitable vein. The 69-year-old, who had smoked for decades and suffered from a host of health issues, died in custody less than four months later.
Doyle Lee Hamm had more than a dozen puncture marks jabbed into his legs and groin during a failed execution on Feb. 22, 2018. He remains in custody at William C. Holman Correctional Facility in Alabama.