An Ohio judge is in stable condition after being shot in an ambush-style attack on his way into a courthouse on Monday morning, officials said.
Judge Joseph J. Bruzzese Jr. was just arriving for work at the Jefferson County Courthouse in Steubenville at around 8 a.m. when he was ambushed, according to Jefferson County Sheriff Fred J. Abdalla.
And officials said the suspect is — perhaps simply coincidentally — connected to another high-profile Ohio case from a few years ago.
Police named Nathaniel Richmond, 51 — the father of Ma'lik Richmond, one of two teenage high school football stars from Steubenville, Ohio, convicted in 2013 of raping a 16-year-old girl — as the shooter in the ambush. Bruzzese had nothing to do with that case, officials said.
But the judge was not defenseless. The armed Bruzzese returned fire with his own weapon, according to police.
A probation officer, who was behind Bruzzese, also fired at Richmond.
Abdalla said five shots were fired by Richmond and five shots were fired by Bruzzese. It's unclear how many shots the probation officer fired, but Richmond eventually died from his wounds.
Bruzzese was walking through a narrow alley toward the courthouse when the shots were fired, City Manager James Mavromatis said.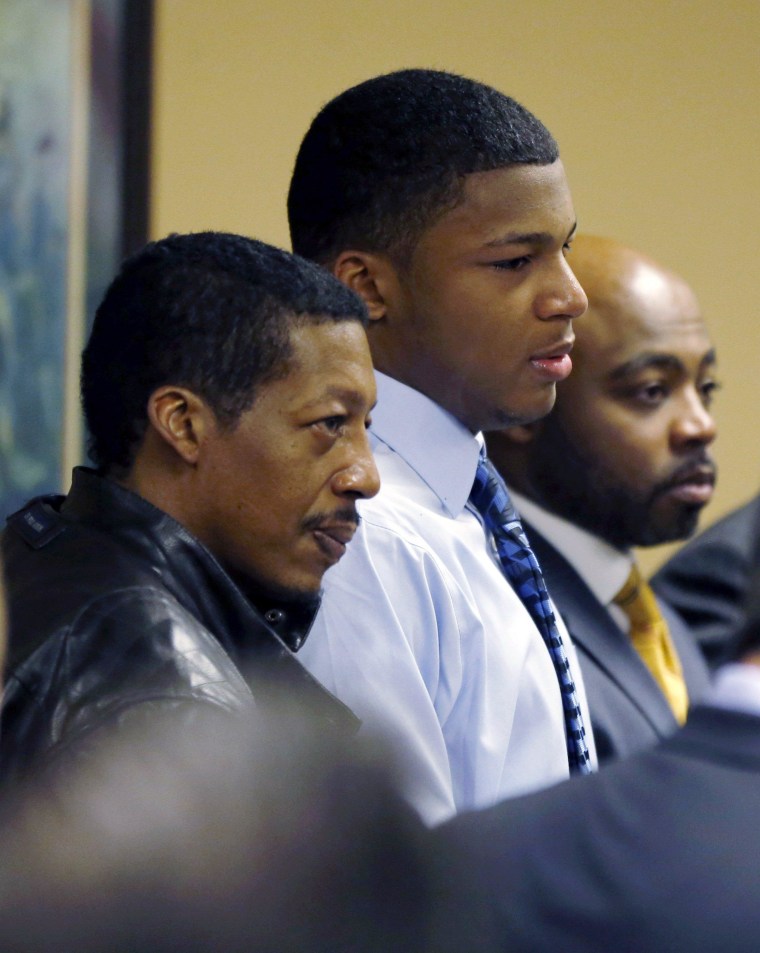 Related: Steubenville Rapist Ma'Lik Richmond Back on School Football Team
In a press conference, Jefferson County Prosecutor Jane Hanlin said officials there was no connection between Ma'lik Richmond's rape case and Monday's shooting.
But Hanlin said there were a "number of cases" involving the elder Richmond, who had a criminal history, in Bruzzese's courtroom as well as other courtrooms. However, Hanlin said officials have not yet determined a motive in the shooting.
"[There's] no reason to believe there's any connection between Ma'lik Richmond and his father's actions today," Hanlin said.
Mavromatis called the attack a "deliberate act against our city's judge."
"Clearly looking at the one video, you see the attacker coming up toward him," Mavromatis said. "I'd say he was the intended target."
Abdalla said a man was in the passenger seat of the Richmond's car, which was parked near the shooting. That unidentified man was taken to a nearby hospital where he is being treated for a bullet that ricocheted and hit him.
The second man is not considered a suspect at this time, but is being questioned by police. Hanlin said officials are withholding the man's name for his safety.
Immediately after the shooting, Bruzzese was airlifted to a Pittsburgh-area hospital in stable condition, Mavromatis said.
In Monday afternoon's press conference, Hanlin said that Bruzzese had complete surgery and is expected to survive his wounds. She declined to specify where the judge had been shot.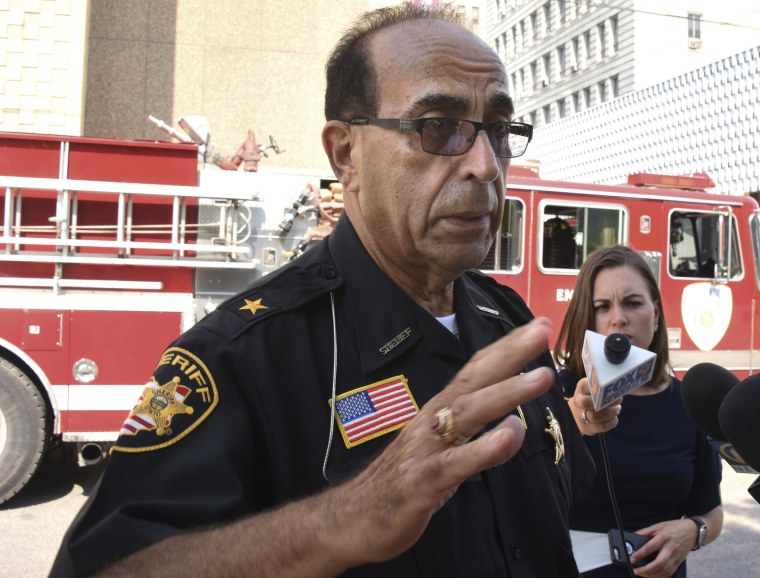 Hanlin said an autopsy would be performed on Richmond. She said the FBI is working to investigate the shooting.
Ohio Attorney General Mike DeWine said the state Bureau of Criminal Investigation had assigned its Special Investigations, Crime Scene, and Cyber Units to investigate the shooting.
Bruzzese is a Court of Common Pleas judge, according to the Jefferson County Courthouse website. He is listed as working in the General/Domestic Relations Division of the court since 1998, according to Ballotpedia.
After serving approximately 10 months in juvenile detention, Ma'lik Richmond was accepted to and is currently attending Youngstown State University, where he is a member of the football team, according to the Associated Press. He has forfeited a year of participation, although he will still be allowed to train with the team.