An Ohio man was arrested at the Columbus airport Monday as he was boarding a flight on his way to join ISIS, federal prosecutors said.
The man, Aaron Travis Daniels, 20, of Columbus — also known as Harun Muhammad and Abu Yusuf — admitted having sent money to an intermediary for ISIS recruiter Abu Issa al-Amriki, the FBI said in a criminal complaint filed in U.S. District Court in Columbus. Officials said he also planned to travel to Libya "for the purpose of joining" the terrorist group.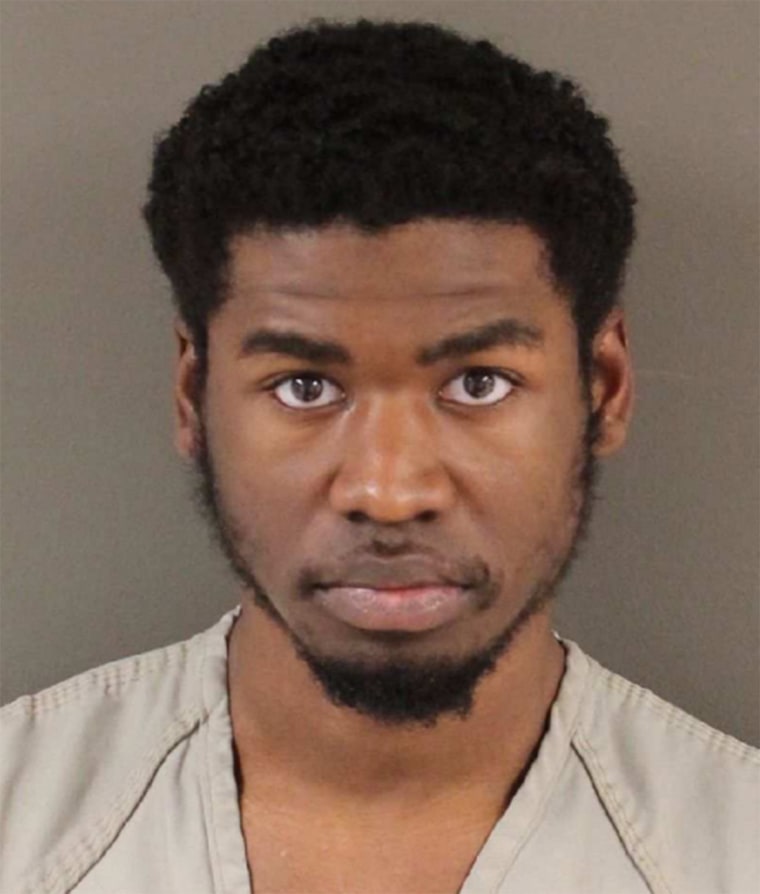 "He's accused of paying money that was intended to go to a foreign terrorist organization — in this case [ISIS]," U.S. Attorney Benjamin C. Glassman said in a brief news conference outside court Monday. "And then further, he was accused of attempting to provide himself as a fighter" for ISIS.
Daniels was held without bond on charges of knowingly providing and attempting to provide material support to a designated foreign terrorist organization. Daniels could face 20 years in prison and a $250,000 fine if he's convicted. No attorney was listed in court documents.
The FBI said it arrested Daniels as he was boarding a flight Monday morning to Houston at John Glenn Columbus International Airport. According to the complaint, he planned to make his journey through Houston to Trinidad & Tobago and Tunisia so that he wouldn't arouse suspicion.
The FBI said it had been tracking Daniels since February, when it uncovered social media posts under his alleged aliases seeking guidance on how to join ISIS. The agency said it tracked the aliases to Daniels through a cellphone he used that was registered in his mother's name.
The FBI assigned an undercover agent to pose as Daniels' direct ISIS contact, who learned that Daniels had wired $250 to an ISIS operative representing al-Amriki through Western Union in January, the FBI said.
Al-Amriki — who is believed to have been killed with his wife in a U.S. drone strike in Syria in April — was also the ISIS leader who recruited Emanuel L. Lutchman, 26, to carry out a machete attack at a Rochester, New York, restaurant on New Year's Eve, according to federal court documents filed in connection with Lutchman's guilty plea in August.
Lutchman was arrested Dec. 30, 2015, as he was finalizing plans for the terrorist attack, the Justice Department said.