It sounded like a simple, innocuous safety regulation: Doctors administering medication to end a pregnancy would have adhere to a protocol set by the federal Food and Drug Administration.
But according to a new study, the effect of the law in one state, Ohio, was to actually increase the number of complications women getting abortions experienced.
Ohio passed the medication abortion law in 2004 — it was among a half dozen similar ones nationwide and came from the playbook of anti-abortion activists.
Even though abortion providers said that the FDA protocol, set in 2000, was outdated and that clinical trials had come up with a safer regimen for the pill that involved a lower, cheaper dose and a longer window of use, the law finally went into effect in 2011.
Now, a new study, published in the Public Library of Science jounral PLoS Medicine and conducted by researchers at the University of San Francisco's Bixby Center for Global Reproductive Health, has found that patients suffered a dramatic increase in side effects compared to the time before the law.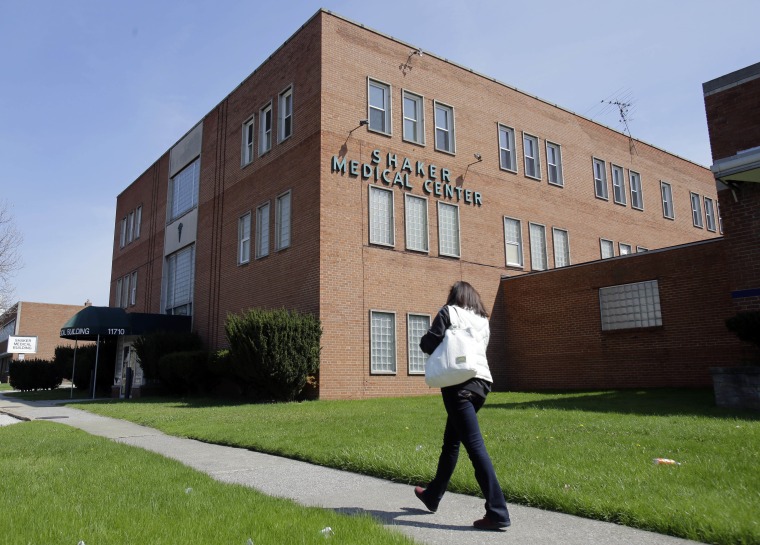 "It is ironic because it was passed with the stated intention of protecting women's health. Our evidence showed that women's health was really compromised because of this law," said the study's lead author, Ushma Upadhyay, in an interview.
According to records kept by Ohio abortion clinics surveyed by the researchers, "women who had medication abortions in the post-law period had three times the odds of requiring at least one additional treatment compared to women in the pre-law period." The older protocol also resulted in less effective abortions, with many more women having to return to have a different method of terminating their pregnancy.
"I'm not saying abortion was dangerous for women who got abortions after the law was enacted," said Upadhyay. "But it was a lot more burdensome. They had to go through additional treatments for their course of care."
To assess the impact of the 2011 law, researchers studied women who had medical abortions at four Ohio abortion clinics, including 1,156 treated in the year before the law went into effect and 1,627 treated in the three years afterward.
Before the law was enacted, about 14 percent of women needed additional treatments — like more medication or aspirations — to end their pregnancy. With the law in place, women's odds of needing those additional treatments were three times as high.
After accounting for factors like age and weight that may contribute to a need for those extra treatments, the risk was increased by about 10 percent.
The proportion of women experiencing side effects such as nausea and vomiting increased from about 8 percent before the law to about 16 percent afterward.
Before the law, about 4 percent of women needed more than one follow-up visit. Afterward, that rose to about 6 percent.
Overall, faced with an increased number of visits to obtain medication abortions under the law and a shorter time window in which to get them, that method of abortion declined by 80 percent. Nationwide, such abortions, which induce a miscarriage a woman can choose to privately experience at home, are on the rise.
The drop in medication abortions was similar to one that took place in Texas, which passed a similar law. That drew the attention of Supreme Court Justice Anthony Kennedy earlier this year when the court considered two separate Texas abortion restrictions passed at the same time.
"My reading indicated that medical abortions are up nationwide, but down significantly in Texas," Kennedy said. "This may not be medically wise."
Ultimately, in Whole Woman's Health v. Hellerstedt, the court said states cannot pass restrictions on abortion in the name of women's health if they have no grounding in medical evidence and may actually harm women.
Upadhyay told NBC News that though the FDA's update meant that "in Ohio, providers can use the most up to date evidence." But she pointed out that because the law on the books dictates following the FDA, it could force doctors to ignore future findings until the FDA officially adds them to its labeling.
The Ohio Department of Health did not respond to a request to respond to the study.