An Ohio teenager was found crushed to death Tuesday inside a minivan parked at his school, hours after twice pleading to 911 that he was trapped and needed help.
Authorities in Cincinnati on Friday were still trying to piece together how Kyle Plush, 16, became pinned by a third-row seat in the back of the van, and why officers were unable to locate and rescue him despite two frantic emergency calls made on his cellphone.
"The events leading up to Kyle's death are devastating and also raise concerning questions about our City's emergency 911 system and police response," Cincinatti Mayor John Cranley said in a statement Thursday. "While it is unclear if there is wrongdoing by the city in this tragedy, we have a profound responsibility to find out."
He added that "separate from this incident, the problems of management, supervision and technology have been reported at the 911 center for years."
Plush used his iPhone's voice-activated Siri function to first call 911 at 3:14 p.m. ET, Cincinnati police said, telling an unidentified dispatcher that he was stuck inside his van parked at Seven Hills School. Police noted that Plush did not directly respond to any of the dispatcher's questions.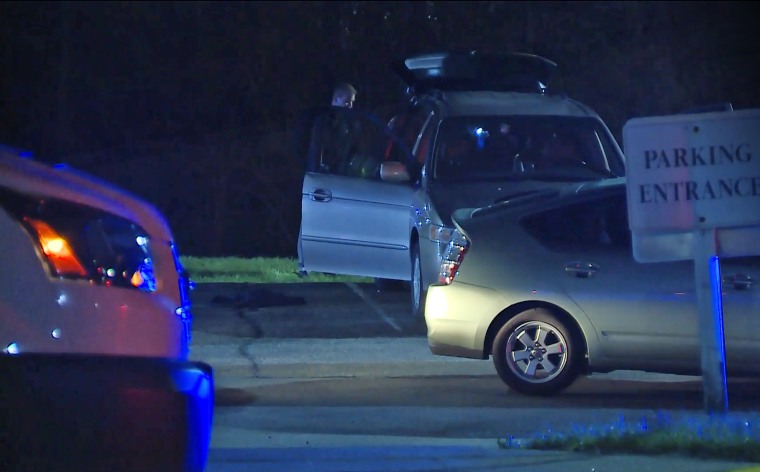 "I'm stuck in my van outside the Seven Hills [unintelligible] parking lot," Plush, who was audibly gasping between words, said in the call, which was later made public.
"The Seven Hills what parking lot?" the dispatcher responded, then asked, "Where are you?"
"Send help. I'm going to die here," Plush said, shortly before he disconnected after nearly three minutes into the call.
After the call disconnected, the dispatcher attempted to contact Plush, but reached a voicemail message.
At 3:21 p.m., police officers were dispatched to the parking lot and arrived on the scene five minutes later — more than 10 minutes after Plush's call — and patrolled the area. But they didn't find anyone in distress and left.
At 3:35 p.m., Plush made a second call to 911, this time reaching a different dispatcher later identified as Amber Smith. He gave the make and model of the vehicle, as well as a message to his mother.
"I probably don't have much time left, so tell my mom that I love her if I die," Plush said. "This is not a joke, this is not a joke. I'm trapped inside my gold Honda Odyssey van in the sophomore parking lot of Seven Hills [unintelligible]. Send officers immediately. I'm almost dead."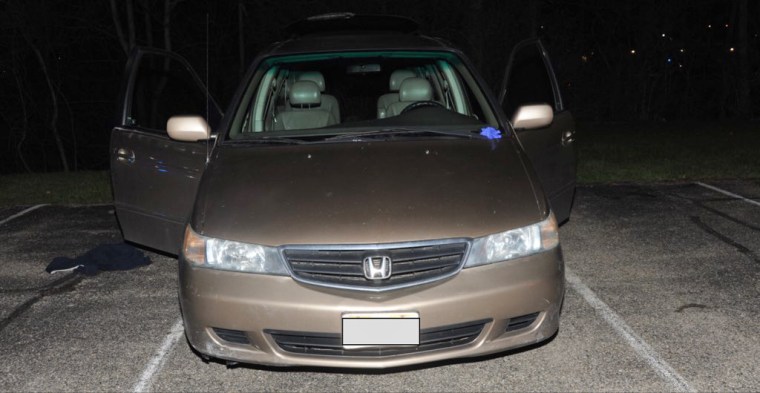 Police said that a Hamilton County Sheriff's deputy who was working traffic detail at the school called the emergency communications center at 3:44 p.m. and said he checked a van in the school's parking lot, but did not see anything amiss.
Plush was found shortly after 8 p.m. by his father — about five hours after he first called 911. Ron Plush discovered his son unresponsive between the third-row bench seat and the van's back door, police said, without describing the position the teen was in and how the seat might have crushed him.
First responders were unable to revive Plush. The Hamilton County Coroner's Office said his death was accidental, caused by asphyxia due to chest compression.
A Honda spokesperson said the vehicle — a 2004 Odyssey — was never the subject of a seat-related recall and that "our hearts go out to the victim's family during this difficult time."
Smith, the second dispatcher, was placed on administrative leave pending an investigation, police said.
She had been honored last year for helping a 9-year-old girl who was trapped in her parents' car when they overdosed on heroin, reported NBC affiliate WLWT. In that case, she was able to ping the child's location and help first responders locate the vehicle.
"The one thing we do know is that on that second 911 call, something has gone terribly wrong. This young man was crying out for help," Cincinnati Police Chief Eliot Isaac said at a news conference Thursday. "We weren't able to get that information to the officers on the scene and we need to find out why. I'm not certain at this point if we're talking about an equipment malfunction or some type of user error possibly."