Four Ohio teenagers were charged with murder Tuesday in the death of a man who was in the passenger seat of a car when it was struck by a sandbag thrown from a bridge onto the interstate below, authorities said.
The victim, identified as Marquise Byrd, 22, of Warren, Michigan, died of his injuries on Friday, and the four suspects' charges were upgraded to murder, Toledo police Lt. Jeffrey Thieman said Tuesday.
"I don't think their family know the pain they caused," said Marcus Byrd, the victim's brother who is on leave from his Army deployment in Kuwait. "You have New Years, his birthday, all this coming up, but before the New Year you have to bury your brother? You have to bury your son? That's how you start the New Year?"
The boys, whom NBC News isn't identifying because they are 13 and 14 years old and are being prosecuted in juvenile court, were charged with vehicular vandalism last week after Toledo police said they intentionally threw the sandbag and other items from the Indiana Avenue overpass onto Interstate 75 on Dec. 19.
Local authorities said the four teens entered denials in juvenile court on Wednesday, and they noted that the suspects will remain in the juvenile court system because of their ages.
Byrd was traveling to meet friends in Toledo. He was engaged and had a 2-year-old son, according to the family.
The driver, who wasn't seriously injured, frantically called 911 when the incident occurred.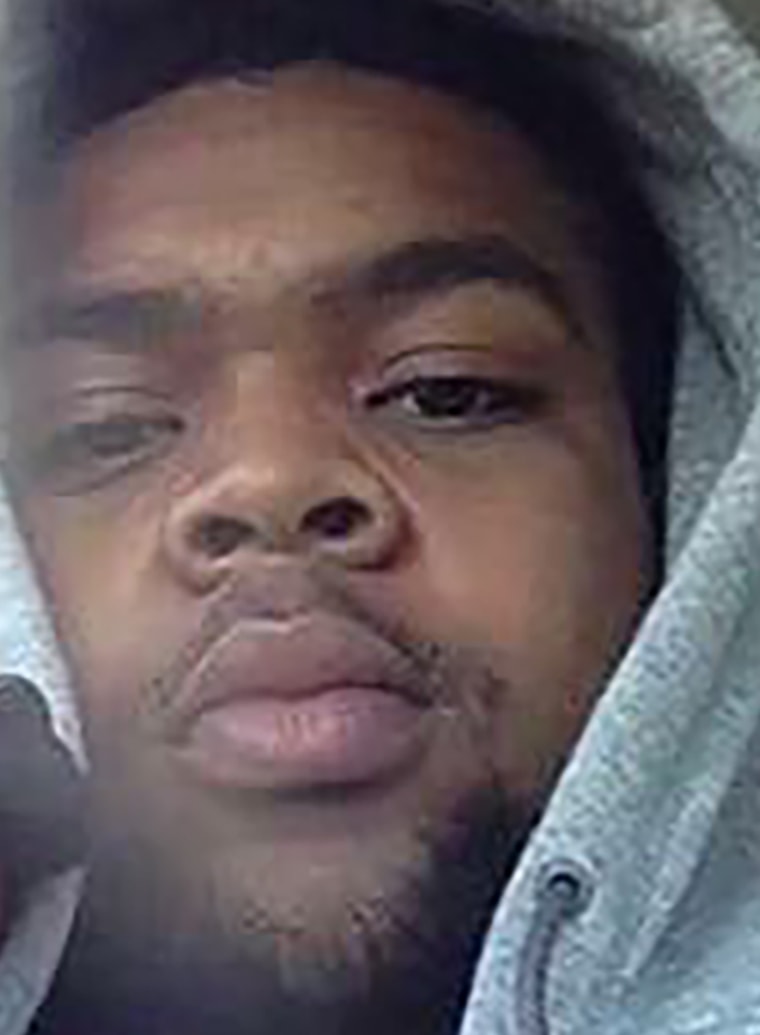 "I just pulled underneath the bridge, and something hit my car!" she said, according to a recording released by police. "It hit my friend, and he is not moving!"
Byrd later died at the hospital surrounded by his large family, his brother said. But now they must make funeral arrangements amid holiday celebrations.
"He had good spirits, was always happy and silly. My brother was love, man," Marcus Byrd said.
"This one hurt, and it's the wrong time," he added. "It's the holidays, it was just his birthday and his son turns 3 at the end of February."
No agency maintains a comprehensive database of injuries or deaths caused by objects thrown onto roadways. But such incidents are not unheard of.
In October, five teenagers were charged with second-degree murder in the death of a man who was a passenger in a van when its windshield was smashed by rocks thrown from a bridge — also over I-75 — in Flint, Michigan. The teenagers have all pleaded not guilty.
Last year, the suicide of Randy Budd, whose wife was severely injured in a similar incident put the issue in the national spotlight.
Budd, 55, of Unionville, Ohio, had become an advocate for protective fencing on highway overpasses after his wife, Sharon, suffered massive head injuries and lost an eye in 2014 when a five-pound rock tossed from an overpass south of Williamsport, Pennsylvania, crashed through the windshield of their Nissan Rogue.
"Please get the fence issue settled," Budd texted to a Pennsylvania state senator shortly before he shot himself, the senator's spokesman told NBC News at the time.