A self-identified white nationalist from Ohio has been charged with threatening a Youngstown Jewish community center, prosecutors said Thursday.
James Reardon, 20, of New Middletown, was charged with a federal count of transmitting threatening communications via interstate commerce. He was arrested earlier this month after posting a video to Instagram in July that shows him with an assault rifle and audio of gunshots as well as sound effects of sirens and people screaming. The video is tagged at the Jewish Community Center of Youngstown, the FBI said.
It has a caption "ira_seamus Police identified the Youngstown Jewish Family Community shooter as local white nationalist Seamus O'Rearedon," according to the U.S. District Attorney's Office of Northern Ohio.
Reardon's online pseudonym is "I-R-A Seamus."
Reardon told an FBI agent he makes satirical videos with friends that often use "racial and violent depictions for humor," a criminal complaint said.
Police also found an AR-15 rifle and a MP-40 submachine gun and ammunition at his home, the U.S. Attorney's Office for the Northern District of Ohio said.
Reardon is being held in jail.
Prosecutors said Thursday that the federal criminal complaint was unsealed. It may be a few weeks before authorities seek an indictment from a grand jury, and investigators are working to determine if anyone else may be involved, U.S. Attorney for the Northern District of Ohio Justin Herdman said.
He said the case is a result of a "concerned citizen who took the time to point out Mr. Reardon's social media activity," to a new Middletown police officer. The police chief said that person was a former friend of Reardon's.
Reardon was arrested after he pulled up to his home as police were searching it on Aug. 16. In addition to the weapons, numerous Nazi World War II propaganda posters and a Hitler Youth knife was found, authorities said.
It was not clear from online records Thursday night if Reardon has an attorney who could speak on his behalf. A message left at a phone number that appears connected with his home was not immediately returned Thursday evening.
New Middletown Police Chief Vincent D'Egidio said that the man's mother had some concerns years ago "but she thought he was out of that."
"She thought that he had straightened up and got rid of all that stuff, but once she was shown the one video that prompted everything, she just broke down," the police chief said.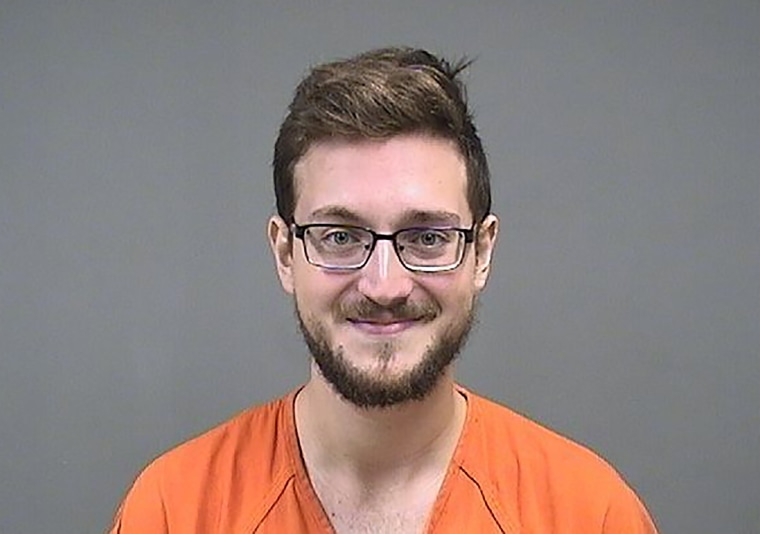 D'Egidio said that the weapon described as an MP-40 is legal to own in Ohio. He said Reardon is a self-described collector of World War II weapons.
New Middletown is a village of around 1,700 that is a suburb of Youngstown. "For this to come about where everybody always says, 'it will never happen in small town' — it happens in a small town," D'Egidio said.
The arrest of Reardon came weeks after the deadly Aug. 3 mass shootings in El Paso, Texas, in which the suspected gunman allegedly told police he sought to target people of Mexican descent, and almost a year after a deadly attack on the Tree of Life synagogue in Pittsburgh that left 11 people dead.
Herdman, the U.S. attorney, at Thursday's news conference, had a message for white supremacists or white nationalists.
"You have a God-given and inalienable right to be on the losing end of this argument," Herdman said. "What you don't have, though, is the right to take out your frustration at failure in the political arena by resorting to violence."
"Threatening to kill Jewish people, gunning down innocent Latinos on a weekend shopping trip, planning and plotting to perpetrate murders in the name of a nonsense racial theory, sitting to pray with God-fearing people who you execute moments later — those actions don't make you soldiers, they make you cowards," he said. "And law enforcement does not go to war with cowards who break the law. We arrest them and send them to prison."