Wes Bracken began his goodbyes to his co-workers a few days before finishing his three-week shift in mid-March on BP's Thunder Horse, one of the biggest offshore oil rigs in the Gulf of Mexico.
The health and safety coordinator made a point to find a group of electricians he'd come to know and some of the crane operators. He shook hands with the guys he'd worked out with down in the rig's gym, and he spent a while talking to the new kitchen manager, a young guy who'd arrived earlier that week.
Bracken, who's worked offshore for over 15 years, hadn't known most of these guys long — just the 21 days of this most recent rotation — but offshore work is intense, with long hours in close quarters. If he didn't know the names of the other 300 workers by the time he left, he knew their faces.
Back home outside Kansas City, Missouri, Bracken returned to routine life and spent hours at the kitchen table on his computer, looking for work.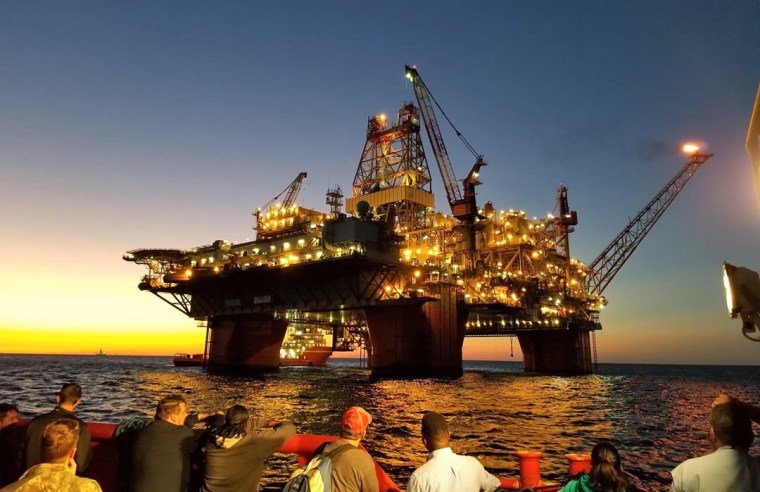 He lost his full-time position in February, near the beginning of what has become an unprecedented drop in oil prices. The gig on Thunder Horse had been temporary, and he needed another one. But on the morning of March 22, two of his supervisors from that last job called. The kitchen manager whose hand he shook a week earlier had tested positive for the coronavirus. Bracken and everyone else on the rig had been exposed.
"It's scary," Bracken said. "You're in close confinement. It's like a cruise ship except you're not going anywhere."
BP executives appeared to be alarmed, as well. Since March 22, the company has taken the extreme step, usually reserved for a large-scale natural disaster, like a hurricane, of evacuating all but essential workers from the rig.
"It's fairly common to go down to essential personnel during hurricane season. It's not every day you do it for viruses," said Jason Ryan, director of public affairs for BP.
But the novel coronavirus, which reached over 1 million confirmed cases worldwide Thursday, is not an everyday virus. And social distancing, the one method proven to slow its spread, is impossible on offshore rigs. On these miniature cities at sea, where upwards of 300 men share cafeterias and television lounges and work grueling 12-hour shifts, repeated close contact and public spaces are inherent parts of the job.
As of Monday, 26 people working on offshore oil rigs in the Gulf of Mexico had been diagnosed with the coronavirus, according to the U.S. Coast Guard, which tracks these cases along with the Centers for Disease Control and Prevention. Just five days earlier, on April 1, that number had been 14.
For offshore workers, the impact of the virus has been twofold. At the same time that demand for oil has dropped and the industry has scaled back production, many of the safety measures that companies have implemented to protect workers, have, ironically, hurt them more.
"Am I worried? Yes and no," said Ryan Healy, a driller who learned last month that his next rotation on a rig off the coast of Brazil has been paused. "But the biggest worry is not so much catching it but that it's putting a hold on the industry."
That hold is not likely to let up anytime soon. Last week, the price of crude oil fell below $20 a barrel, its lowest price since 2002. By Tuesday, it had risen to $24 a barrel, still just more than a third of what it was a year ago. Ultimately, the spread of the coronavirus coupled with the ongoing oil war between Russia and Saudi Arabia could mean more than a million oil and gas workers would be laid off worldwide this year, according to a report last week from the data firm Rystad Energy.
Although the Bureau of Safety and Environmental Enforcement, the federal agency that oversees offshore safety in the U.S., requires companies to screen employees with questionnaires and temperature checks before bringing them to the rig, the oil companies have mostly been allowed to create their own safety regulations. At Shell, this has included reducing staff on each rig and extending each employee's rotation on that rig.
At Chevron, where two offshore workers tested positive for the coronavirus last week, the company has moved all non-essential personnel off of its Gulf facilities, though a spokesperson said oil production would remain at normal levels.
BP and ExxonMobil declined to provide specifics about the changes they were making.
"It all depends where you're working," said Billy Fults, an assistant driller who was based on a rig in the Gulf of Mexico before being laid off in late March. "If you work for a good company, they look after you. If you don't, you're on your own."
Fults had been on his most recent stint for about a week when his mother called and asked him to come home. A single dad with sole custody of his two youngest kids, he usually relied on his parents to look after them when he was offshore. But on March 21, their school had joined the wave of schools closing around the country. With his mom working full time, the kids would be stuck alone unless he went back.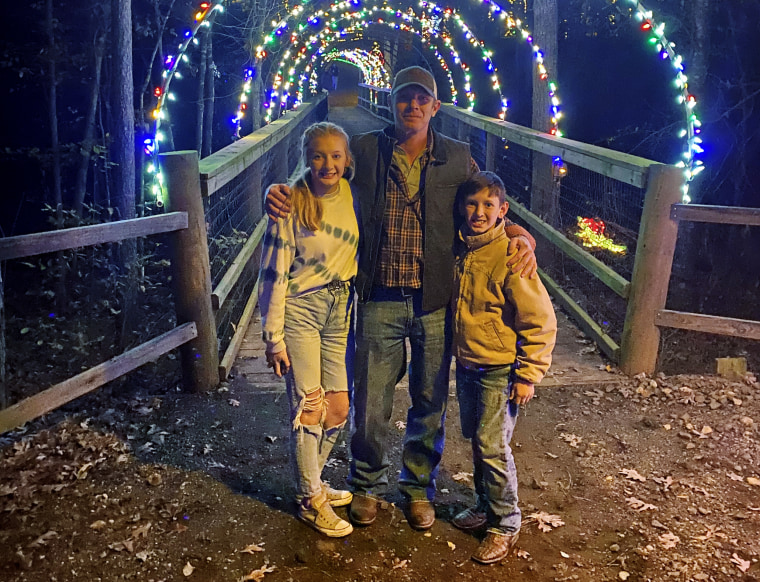 Fults wasn't too worried about the consequences of leaving. His manager had given him the OK, and in his seven years with that rig, he'd only left early once before, for a death in the family. These, he reasoned, were similarly critical circumstances.
"I needed to get home to my kids, that's what's important to me as a man. That's why I work every day," Fults said.
But on March 26, a representative from Valaris, the company that employed Fults, called and told him he'd been let go.
"It just felt like they were using it as an excuse," Fults said. "They needed a reason to let me go."
In March, Valaris emailed an updated pay schedule to employees that reflected the new safety standards intended to reduce the virus's transmission. Employees who worked on a rig beyond the traditional 14-day period would receive overtime. But most other employees would see salary cuts of more than 80 percent, from those who did not want to risk traveling to the rig to those who flouted safety guidelines at home.
Download the NBC News app for full coverage of the coronavirus outbreak
Valaris did not respond to a request for comment. But other oil companies emphasized that every staffing reduction made in recent months was done with an eye on one thing: ensuring the safety of the employees on the rig.
"Shell puts the health and safety of our employees above everything. That's our No. 1 concern, to make sure our workers are healthy," said Cindy Babski, a spokesperson for Shell.
Still, these staff reductions are coming at an opportune time for the industry.
"They don't really want to be producing oil right now. The price is so low," said Marc Conte, an associate professor of environmental economics at Fordham University. "So there's a question, how much of this is a spin job? Is this a way to pitch it to their employees that won't seem overly hard to swallow?"
While companies must follow CDC protocols about notifying any people who may have been exposed, the Coast Guard and the BSEE have given companies say over whether they want to publicly disclose if their own employees tested positive and where they worked when they did.
A representative for Shell told NBC that no one working on one of their offshore rigs had tested positive. And while BP did not specify the number of employees who had contracted the coronavirus, it did tell NBC that "several" on one rig had tested positive. But neither ExxonMobil, Chevron nor Valaris responded to multiple requests for information.
Employees who work offshore admit that they are accustomed to assuming a certain amount of risk with the job. The number of injuries in all oil and gas extraction industries has risen nearly 50 percent since 2016, according to the Bureau of Labor Statistics. And a CDC report in 2013 found that oil and gas extraction workers had a fatality rate seven times that of all U.S. workers, though new safety standards have been put in place in the last decade.
With the coronavirus, however, the risk is different in one important way. It's not contained to rigs.
"It's a risk you can bring to your family back home," Conte said.