A caregiver of a missing 4-year-old Oklahoma girl has been arrested, two days after a postal worker found the child's older sister wandering alone near their home, authorities said.
Multiple law enforcement agencies have been looking for Athena Brownfield since Tuesday, the Oklahoma State Bureau of Investigation said in a Facebook post.
Alysia Adams, 31, was arrested Thursday afternoon at the Grady County Sheriff's Office on two counts of child neglect, the state bureau said. It described Adams as a caregiver but didn't specify her relationship to Athena.
The two girls had been under the care of Adams and her husband, officials said. Agency spokesperson Brook Arbeitman said officials had no comment regarding whether the husband could also face arrest.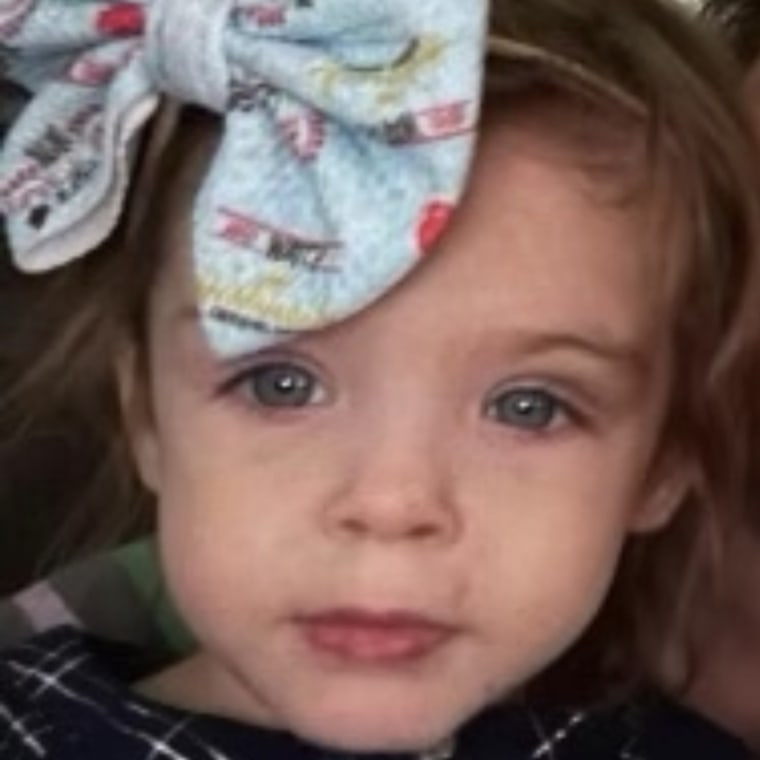 A postal worker spotted Athena's 5-year-old sister by herself near Adams' house in the town of Cyril about 2 p.m. Tuesday and called police, the state bureau said.
"At that time, we realized that there was another child missing," Arbeitman said at a news conference.
The 5-year-old sister is in state protective custody and didn't require medical care when she was found, Arbeitman told reporters Wednesday.
Authorities have released few details about the incident. When a reporter asked whether Athena's parents were home at the time she was reported missing, Arbeitman said the focus remains on finding the child.
"Sorting out who's responsible will come next, but we need to find this little girl," Arbeitman said.
The family's home was searched, which Arbeitman said is a standard procedure.
Trash service in Cyril, a town about 80 miles southwest of Oklahoma City, has been postponed as investigators search for clues about Athena's location.
Arbeitman said Thursday night that officials remain optimistic.
"We're just digging for every clue, processing everything that we can to see if it can help us locate her," she said.
People with information or security camera video that could help in the search are asked to call the tip line.
The search has covered the town, with the state bureau, Oklahoma Highway Patrol, volunteers and other agencies looking in vacant homes and waterways. Authorities have also used tools including search dogs and helicopters equipped with infrared, the state bureau said.
Athena was last known to be wearing a pink butterfly sweater and pink pants, according to a missing person poster. Arbeitman said she has "limited verbal skills."