An Oklahoma man awaiting trial for running his next-door neighbor over with a car now stands accused of gunning down her son — and the family says it all stems from a hatred of Muslims, even though they're Lebanese Christians.
The heartbroken family of 37-year-old shooting victim Khalid Jabara said the twin tragedies were part of a multi-year campaign of harassment by neighbor Vernon Stanley Majors.
"This suspect had a history of bigotry against our family," the Jabara family said in a statement. "He repeatedly attacked our ethnicity and perceived religion, making racist comments. He often called us 'Dirty Arabs,' 'filthy Lebanese,' 'Aye-rabs,' and 'Mooslems.'"
The Jabaras are Christians.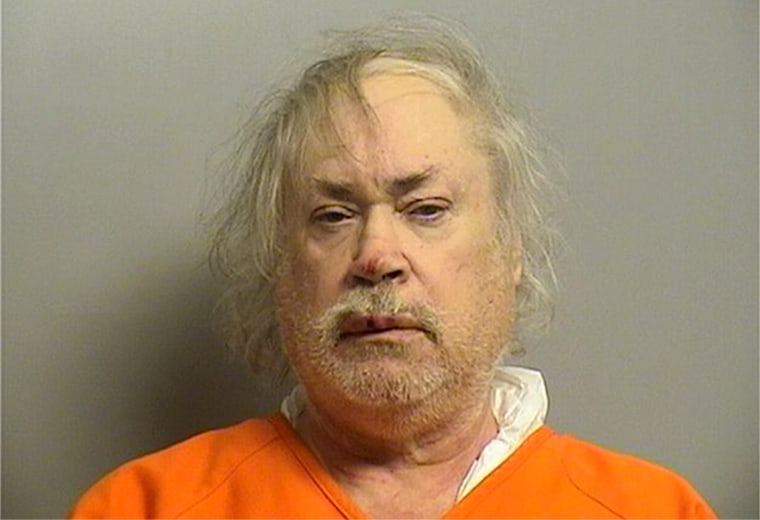 Majors was arrested last September for allegedly deliberately mowing down Jabara's mother Haifa Jabara with a car — two years after she and her husband took out an order of protection against him, according to the Tulsa Police.
"He killed our brother while awaiting trial for running over our mother," the Jabara's said. "Only 30 minutes prior to my brother's shooting, Khalid called police stating this man had a gun and that he was scared for what might happen."
Police confirmed that officers responded to Jabara's 911 call on Friday but said they were "unable to locate any criminal activity" and had no cause to immediately arrest the 61-year-old suspect.
"Majors did have a protective order against him that stated he was supposed to stay a certain number of feet away from the victim's mother and household," police spokeswoman Jeanne MacKenzie said in a statement. "The Tulsa Police Department does not determine who can live somewhere and who can't. We would only take action if someone were to violate that protective order."
Jabara's family said Majors should have been behind bars.
"Our brother's death could have been prevented," they said in the statement. "This man was a known danger. He intentionally tried to kill our mother less than one year ago when he ran her over with his car. Based on his racist comment towards us, he should have been charged with a hate crime then."
Also, the Jabara family claims, Majors didn't just have it out for them.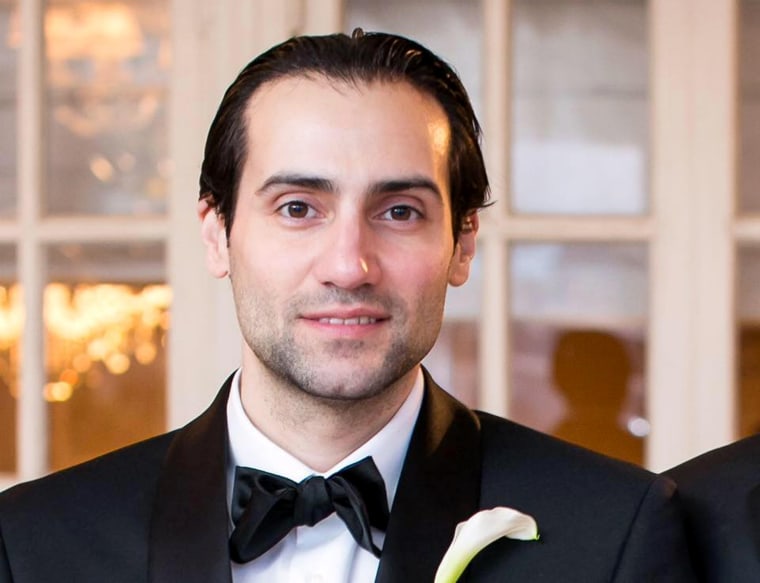 "The suspect's bigotry was not isolated to us alone," they said. "He made xenophobic comments about many in our community — 'filthy Mexican' and the 'N-word' were all part of his hateful approach to anyone from a different background."
MacKenzie conceded that Majors was no stranger to law enforcement .
"There has been many calls to the area that involved Majors acting aggressively towards his neighbors," she said in her statement.
It was not immediately clear when the Jabara family and Majors became neighbors, but some of the bad blood can be traced back to November 2013 when Haifa Jabara was granted the order of protection after telling the judge that Majors was "racist towards foreigners and blacks," The Tulsa World newspaper reported.
Majors was barred from going near Jabara or her home — and barred from possessing firearms until November 2018, according to the Tulsa paper.
In March 2015, Majors was arrested after Haifa Jabara told police he yelled racial slurs at her and threatened to kill her. He was charged with violating a protective order, obstructing an officer and released after posting bond.
Then last September, Majors was charged with assault and battery with a deadly weapon, public intoxication, and leaving the scene of an accident after he allegedly hit Haifa Jabara with his car, leaving her with a broken shoulder and ankle and other injuries.
While Majors sat in jail, the Jabara family filed a civil lawsuit against him seeking $600,000 in damages.
In the civil lawsuit, Majors was also listed by the last name Schmauss. And court records show that he was married to a Stephen Anthony Schmauss in December 2014.
By June, Majors was out on bond and back living next door to the Jabara family.
After Jabara was killed, cops quickly zeroed-in on Majors and found him hiding behind a tree at a nearby library.
Meanwhile, the Jabara family says they are both saddened and worried by what happened.
"This is troubling at any time, but profoundly disturbing given the current climate of our country and the increase nationally in cases of hate crimes," the family said in their statement.