An Oklahoma man said he was the victim of an hourslong bee attack last Friday, leaving him with a broken hip and over 200 stingers in his body.
Carl Amos, 81, was mowing his yard in Maysville when his family said he was swarmed and attacked by what appeared to be "killer bees," an aggressive subspecies also known as Africanized bees.
"They were going in my hair and going in my ears and in my nose, and I thought I better keep my mouth shut because those bees will be in my mouth," Amos said in an interview with NBC News affiliate in Oklahoma City KFOR.
"I hit some of them with my hands," he told the outlet. "You just can't kill 'em fast enough."
Amos tried to run from the bees but fell and injured his leg in the process. "I knew I had broken my leg because I heard it pop, so I thought this is not good," he told KFOR.
He said the bees continued to sting him as he lay on the ground for nearly three hours.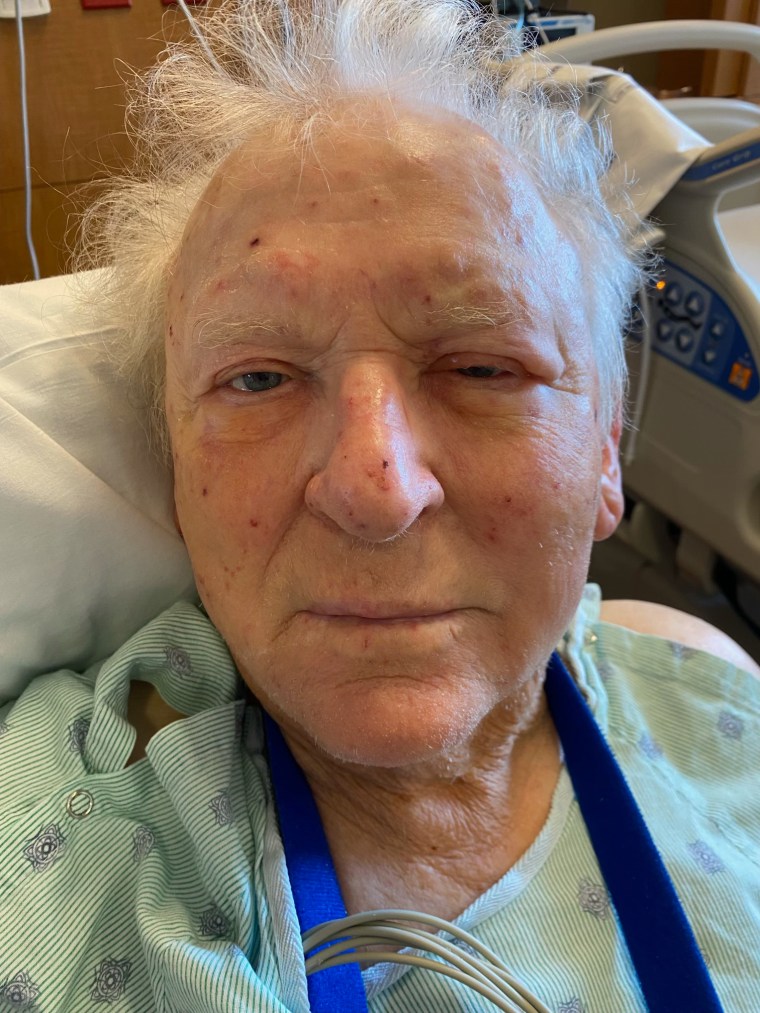 A man who worked at a business nearby discovered Amos and called an ambulance. "I feel like I owe him my life," he told KFOR.
Amos was subsequently transported to a local hospital where staff began to remove the bees' stingers, according to a statement posted on GoFundMe from his daughter Heather Garvey.
"The hospital has removed over 200 stingers and are still removing them three days later," Garvey said.
"After all this, he is in good spirits but it will be a long road to recovery," Garvey wrote.