HENRYETTA, Okla. — The mother of the convicted sex offender who was to appear in a new child sex abuse trial the same day he was found dead with six other people during a search for two missing teenagers on a rural property said her "heart is breaking" for all the families involved.
The sprawling wooded property east of Henryetta where the bodies were discovered Monday is associated with Jesse McFadden, 39, a registered sex offender who was being sought by Oklahoma authorities in connection with the disappearance of the two teenage girls. The advisory was canceled Monday afternoon when investigators discovered the bodies.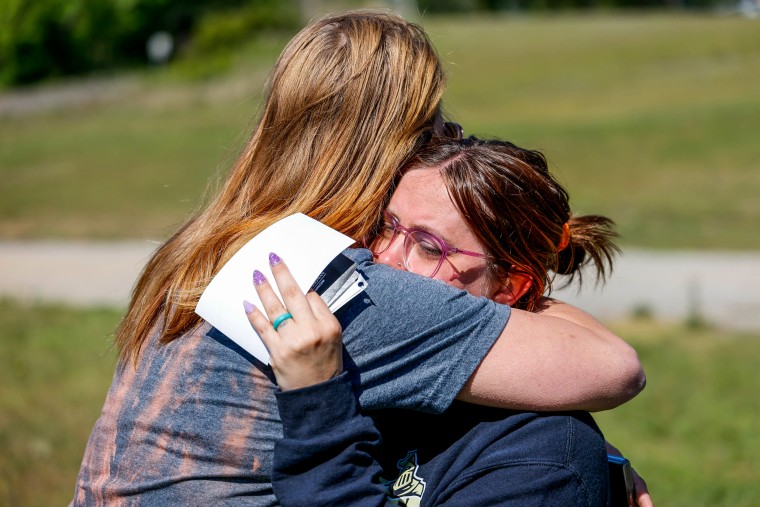 "I've not had any time to think about my son or anything like that," his mother, Ladonna McFadden, said Tuesday in a brief interview by telephone. "I can't imagine what they went through."
"I don't understand it," she added through tears. "I never, ever, ever would have expected anything like this."
What led to the deaths remains unclear, and officials have released few details. Okmulgee County Sheriff Eddy Rice declined to tell reporters at the scene how many of the victims were juveniles, how they died or how long they had been at the property.
He has said the state medical examiner would have to confirm their identities.
The mystery swirling around the scene sent shock waves through Henryetta, a community of 6,000, and threw scrutiny on McFadden, for whom a bench warrant was issued Monday in nearby Muskogee County when he failed to appear in court on child pornography charges.
Court records show a jury trial was scheduled for Monday morning. Rex Earl Starr, a lawyer for McFadden, could not immediately be reached for comment.
Members of a task force from the prosecutor's office visited the property twice Monday after they learned that the missing teens may have been with someone associated with it, said Gerald Davidson, an Oklahoma State Bureau of Investigation spokesperson.
Authorities found the bodies during a second visit at 3 p.m., he said.
The missing teens — identified as Ivy Webster, 14, and Brittany Brewer, 16 — were last seen at 1:22 a.m. Monday at an unspecified address in Henryetta, authorities said, and were believed to have been traveling with McFadden in his white Chevy Avalanche.
Authorities did not detail why the girls would have been with McFadden.
History of sexual violence
State records show McFadden had a history of sexual violence and served nearly 17 years after he was convicted of first-degree rape and grand larceny in 2003.
While in state prison in 2017, McFadden was accused of having a cellphone as contraband and using it to communicate with a 16-year-old girl in Muskogee. A probable cause affidavit said McFadden sent the girl sexually explicit photos and received nude photos from her, the Muskogee Phoenix reported in 2017.
He faced charges of child pornography and soliciting sexual conduct/communication with a minor, and his initial court appearance was scheduled for November of that year. A preliminary hearing and a trial were rescheduled multiple times.
The state had planned to introduce evidence of McFadden's "prior bad acts" at the trial that was set to begin this week. In court documents, the state accused McFadden of sending handwritten letters and text messages to the teen "in which he not only discussed their relationship but also discussed things of a sexual nature and was manipulative and controlling of the victim."
According to the state, the defense counsel planned to argue that McFadden was in contact not with the teen but with her 21-year-old friend, instead, and that another inmate owned the phone McFadden was allegedly using.
The Muskogee County District Attorney's Office did not immediately respond to a request for comment Tuesday.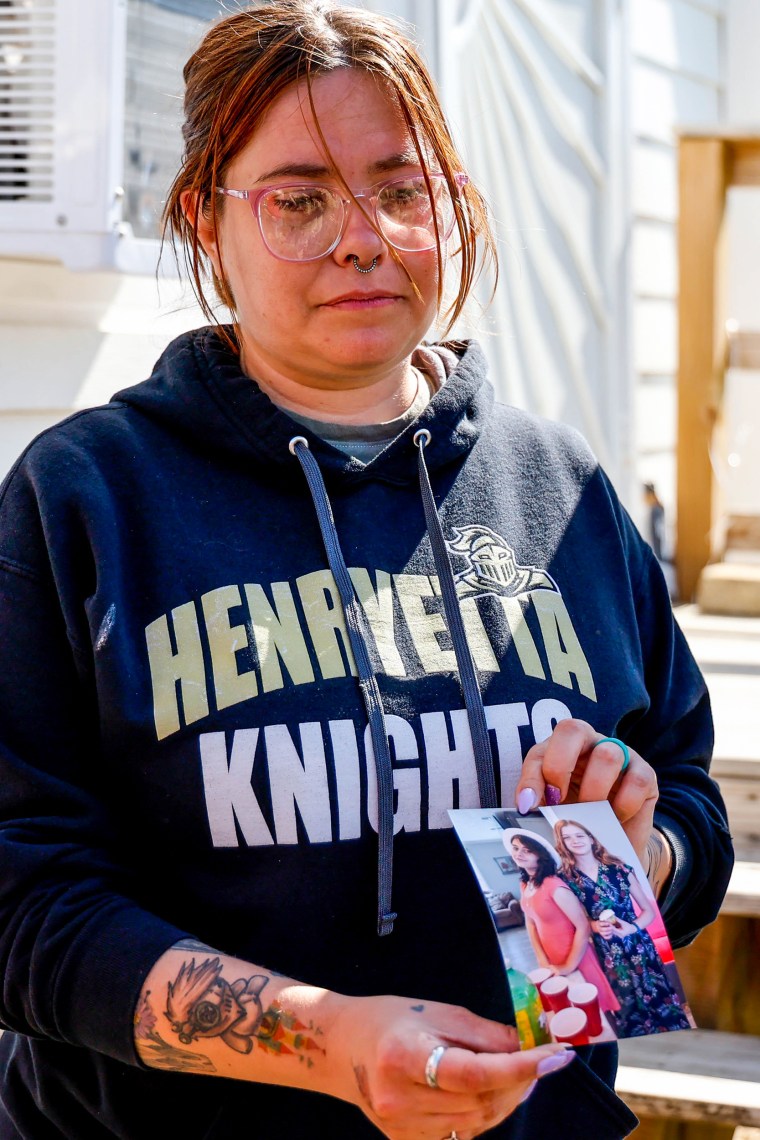 Plea for leniency
Before he was arrested and convicted in 2003, McFadden said he had been working at Walmart, according to court records.
The following year, in a letter to the judge who sentenced him, McFadden asked for leniency "in hopes that you would lessen my time."
"I know what I done was a horrible thing," he wrote, adding: "I can't begin to understand how I've changed the victim's life or how I made her or her family feel. I can't imagine the pain that I've caused. I don't think it is possible to know such pain unless it happens to you."
McFadden also wrote that he was looking to get his high school equivalency diploma after he completed the ninth grade and that he needed rehabilitation for drugs and alcohol. He also said he owed $64,000 in restitution and court costs and wanted to pay back money he stole from his grandfather.
"I want to do all of this," he wrote, "because I'd like to get out and prove that I have changed and am a better person."
Graham Lee Brewer reported from Henryetta, Okla., and Erik Ortiz from New York.