A gunman killed two people outside an Oklahoma Walmart store Monday before fatally shooting himself, officials said.
A woman and a man were fatally shot in a car in the parking lot of the store in Duncan, about 80 miles south of Oklahoma City, according to the Duncan Police Department. The suspected shooter, who was outside the car, then turned the gun on himself, police said.
A handgun was found on the scene, Duncan Police Chief Danny Ford said during a news conference. He said at least nine shots were fired.
Officers were interviewing witnesses, as investigators worked to find a motive for the shooting.
Ford said the victims and suspect, who have not been identified, had "knowledge of each other."
The two victims who were found dead in the car visited the Money Center at the Walmart before the shooting, while the suspect had never entered the store.
No one else was hurt in the shooting.
"This was an isolated incident in the parking lot and was not an active shooter situation," Walmart spokeswoman LeMia Jenkins said in an email to The Associated Press.
No staff members were involved in the shooting and the store was not evacuated, she said.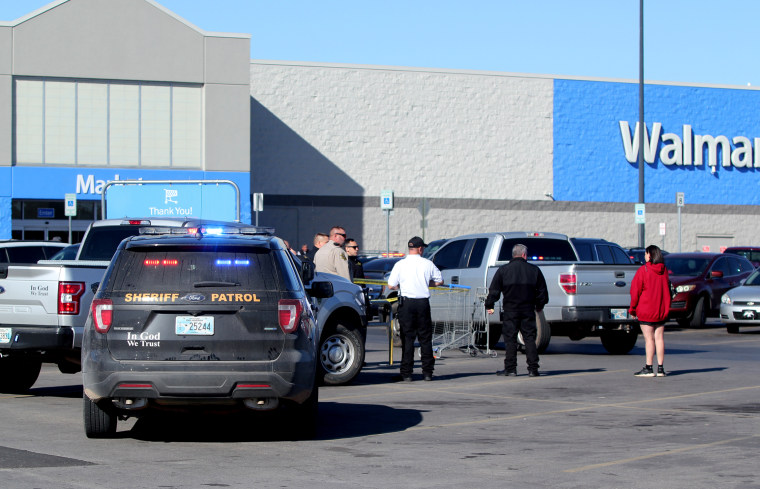 Public schools and the Red River Technology Center in Duncan were briefly locked down following the shooting, but were both given the "all clear" from police in less than a half-hour.
In August, a gunman opened fire at a Walmart in El Paso, Texas, killing 22 people and injuring more than two dozen. The suspect in that shooting is accused of targeting people of Mexican descent and has pleaded not guilty.