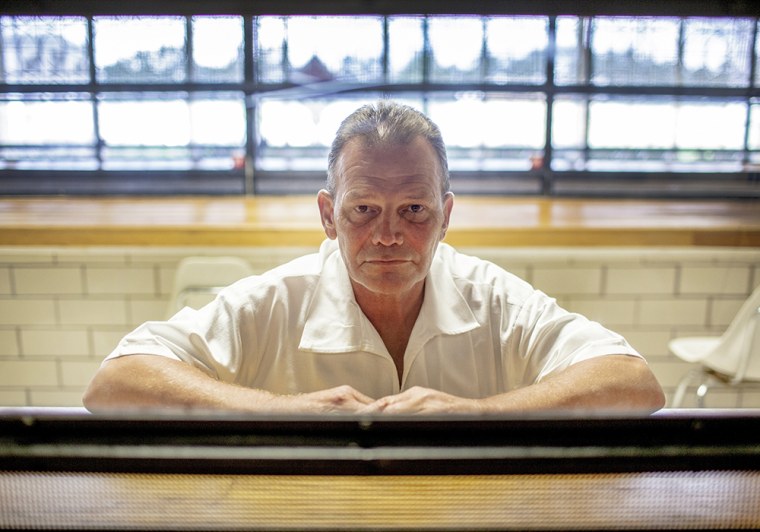 HUNTSVILLE, Texas — The fire started in the apartment building's utility shaft. The space was narrow, wood-framed and as tall as a chimney. Water pipes and electric lines snaked through it, then out, into the three-story brick building. By the time the first fire investigator arrived, at 7:05 p.m. on August 16th, 1988, bright yellow flames had burst through the roof. Black smoke billowed overhead.
"There was fire everywhere," the investigator, Hickman Garrett, later recalled, according to court documents.
No one was hurt, though the 24-unit building — part of a sprawling apartment complex in Pasadena, an oil refinery city southeast of Houston — was destroyed. Douglas Boyington, a 32-year-old chemical tank driver whose parents lived in the apartment complex, and who witnesses saw there that day, was charged with starting the fire. On March 2nd, 1989, after a four-day trial, Boyington was convicted and sentenced to 75 years in prison.
In a recent interview at the state penitentiary in Huntsville, Boyington, 57, said what he always has — that he was at a nearby bar celebrating his birthday when the fire broke out. "I'm innocent," he said. Now, an alliance between two unlikely partners — the state fire marshal and the Innocence Project of Texas — may help prove him right.
When Boyington was convicted, fire investigation was still a largely unscientific endeavor. Experts now know that widely accepted standards for what was considered clear evidence of arson — for example, that black smoke and chipped and discolored concrete, or "spalling," indicated that a fire was set using an accelerant — were based on flawed interpretations of how fires behave. "There was no science," said John DeHaan, who has written several editions of the seminal text book, Kirk's Fire Investigations.
In Texas, the state fire marshal's office and the Innocence Project of Texas, a nonprofit dedicated to exonerating wrongfully convicted people, are now reviewing old cases where unsound methods may have helped secure a conviction. Such a partnership is unprecedented, and it is transforming the relationship between science and the law, helping turn Texas into "a model" for the country, as DeHaan put it. "Nobody in the criminal justice system wants to look back at these cases to see if they've made a mistake," he said.
Like DNA testing, which has helped exonerate hundreds of innocent people who were convicted of crimes since 1989, re-examining arson cases could have broad implications. "This truly is the future of innocence work," said Jeff Blackburn, the founder of the Innocence Project of Texas.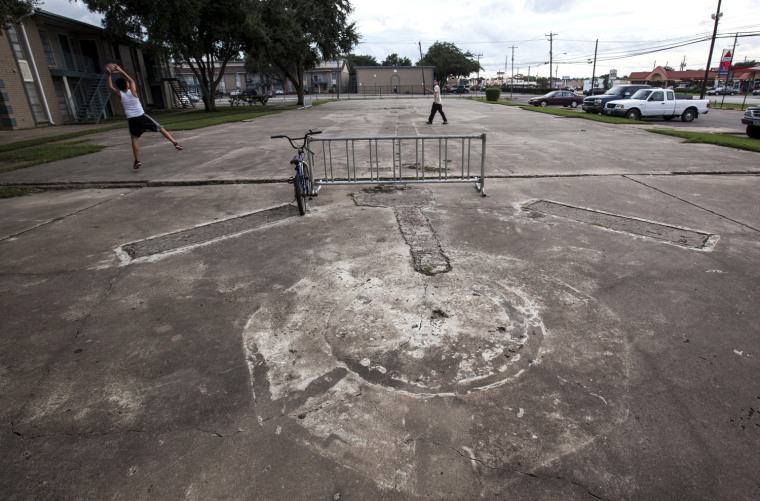 In Boyington's case, Garrett concluded that an accelerant was used before the fire was out. The blackness of the smoke and brightness of the yellow flames — and the intensity of the burn — "showed me there was something other than common combustible materials which had aided this fire," Garrett said. This conclusion was further supported by the presence of spalled concrete.
The inquiry into Boyington's case began last year, after the Texas Forensic Science Commission completed an exhaustive report on the investigations into two deadly fires that helped convict and sentence to death two men, Cameron Todd Willingham in 1992 and Ernest Ray Willis in 1987. In 2004, Willingham, who had been charged with setting the fire that killed his three daughters, was executed; Willis was exonerated. The report revealed that the cases against them relied on a host of indicators that were once accepted signs of arson, but which science had disproven.
Blackburn wanted to see how many Texans had been convicted using these indicators, so the group began canvassing every Texan serving prison time for arson charges. After sifting through dozens of questionnaires and case files, the project compiled a list of nine inmates. Boyington was on that list.
Though it wasn't necessary, Blackburn hoped to work with state fire officials to re-examine those cases. "Being on the outside looking in is not a good way of getting people out of prison," he said. So Blackburn reached out to Chris Connealy, the recently appointed state fire marshal. When the two met at a beer garden in downtown Austin, Blackburn, a blunt criminal defense lawyer from the Texas Panhandle, didn't expect much; he had tried before to work with the fire marshal's office to conduct a review of old cases, but he'd never gotten any traction.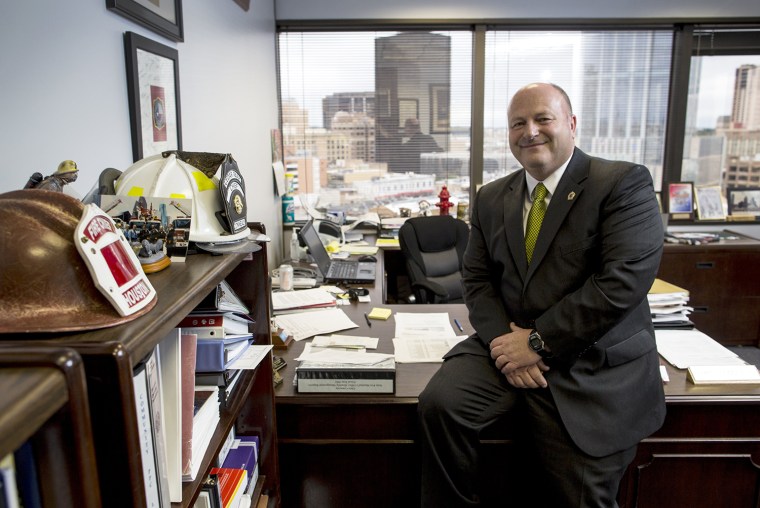 Blackburn was immediately impressed with Connealy, a cool-headed career fire fighter. "The guy's approach had nothing to do with maintaining the prestige of the fire marshal's office — of making them look good by never admitting they were wrong," he said. "That is a common attitude in law enforcement here and everywhere. That is the single biggest obstacle to getting innocent people out of prison."
Connealy explained the resulting partnership this way: "We have the same goal. We want to make sure that justice is served."
After meeting with Blackburn, Connealy began assembling an advisory group to oversee the review that included respected arson authorities like DeHaan, David Icove, an engineer and former arson profiler with the Federal Bureau of Investigation, and several others. In the months since, the panel added another case to the Innocence Project's list, and has completed five reviews. In three, arson investigators were found to have relied on flawed science; in two, the original investigations were deemed adequate.
In Boyington's case, the fire marshal's advisory group concluded that the investigation that helped put him in prison did not meet modern scientific standards. The presence of spalled concrete in the apartment building did not mean that an accelerant had been used, the panel concluded. Nor did samples taken from the scene in 1988 indicate the use of an ignitable liquid.
The panel also found that there was a failure to account for how the apartment building was built — with the shaft containing the electric lines and water pipes in its center core. Pasadena Fire Marshal David Brannon said that such construction was no longer allowed in the city. "There is nothing to impede the growth of fire," he said.
Based on the advisory group's findings in the Boyington case, Connealy wrote a letter this summer to the Harris County District Attorney saying that the fire could no longer be considered arson. "The cause of the fire should be listed as undetermined," Connealy wrote. 
A spokesman for the Harris County District Attorney's Office declined to comment for this story.
Brannon also declined to discuss the case with NBC News. In a statement, he wrote, "The case involving Douglas Boyington has been reviewed and upheld by an appellate court three times." But Brannon has pushed for increased arson training for investigators in his department.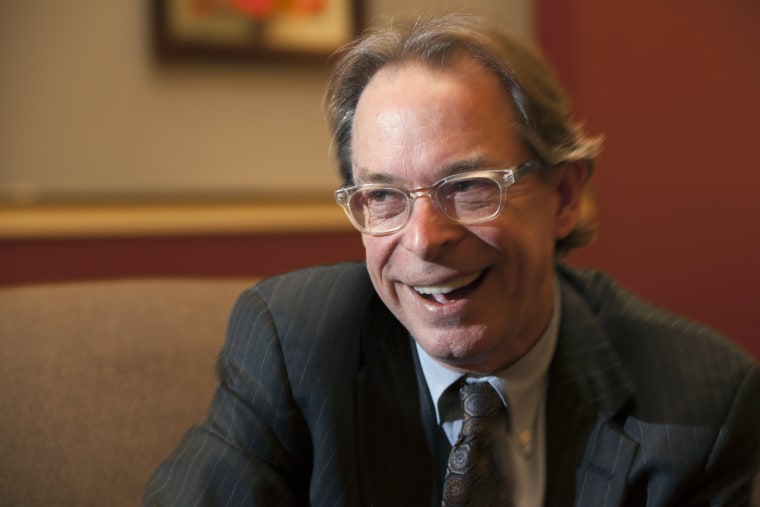 In a West Texas conviction where the advisory group also found flawed science, the district attorney there is challenging the experts' authority to review the case. In a letter sent to the Texas Attorney General in October, District Attorney Rod Ponton argued that the fire marshal's office should not make "sweeping legal pronouncements on 20-year-old criminal cases."
The Attorney General is expected to issue an opinion in that case, which could affect others under review, including Boyington's, within the next several months.
Regardless, Boyington's lawyers will ask for a hearing to determine their client's innocence — the start of a potential exoneration process — in the coming months. They could be helped by a new state law that makes it easier for inmates who believe they were convicted using outdated science to challenge their convictions.
Boyington is anxious to clear his name — something that he once had all but given up on.
About a decade ago, he was paroled and had gone back to work driving trucks. He forgot to check in with authorities, a violation of his parole. During a traffic stop, a police officer asked for his ID — and Boyington knew that likely meant heading back to jail. "I was fed up," he recalled. "I'd done enough time down here behind something I didn't do."
After turning over his license, Boyington punched the gas on the truck. With police racing after him, he stalled on a highway median, jumped out of the vehicle and began shuffling through his pockets, as if he had a weapon.
"I tried to get them to take me out," he said. Just as one officer shouted "gun," another tackled Boyington.
Shortly after, he was back in prison.
"I've done had enough for a crime I didn't commit," he said. "I'm tired."
Related: