Two months after USA Gymnastics was alerted that team doctor Larry Nassar might be molesting its star athletes, the organization notified the head of security for the U.S. Olympic Committee of the breadth of the brewing scandal.
"USA Gymnastics has recently been made aware of potential sexual misconduct committed against one or more of its national team athletes by a member of its medical staff," it wrote in a summary of the situation emailed to Olympic Committee chief security officer Larry Buendorf in September 2015.
"Such misconduct allegedly occurred at international competitions held overseas and various locations in the United States," it continued.
The summary, which was described to NBC News by a source familiar with it, went on to recount interviews that private investigators did with three elite gymnasts who have since been identified as national team member Maggie Nichols and Olympic gold-medalists Aly Raisman and McKayla Maroney.
Maroney, referred to as "Athlete C" in the document, told the investigator that she was aware of pelvic floor manipulation techniques but said what Nassar had done was "rougher, more aggressively pulling in the vaginal area." She reported "digital penetration" and said Nassar "might be getting some sexual gratification."
Related: Eight times Larry Nassar could have been stopped
But, according to a spokesman for the Olympic Committee, the security chief did not circulate the email — the existence of which was first reported by the Wall Street Journal — to anyone else at the organization.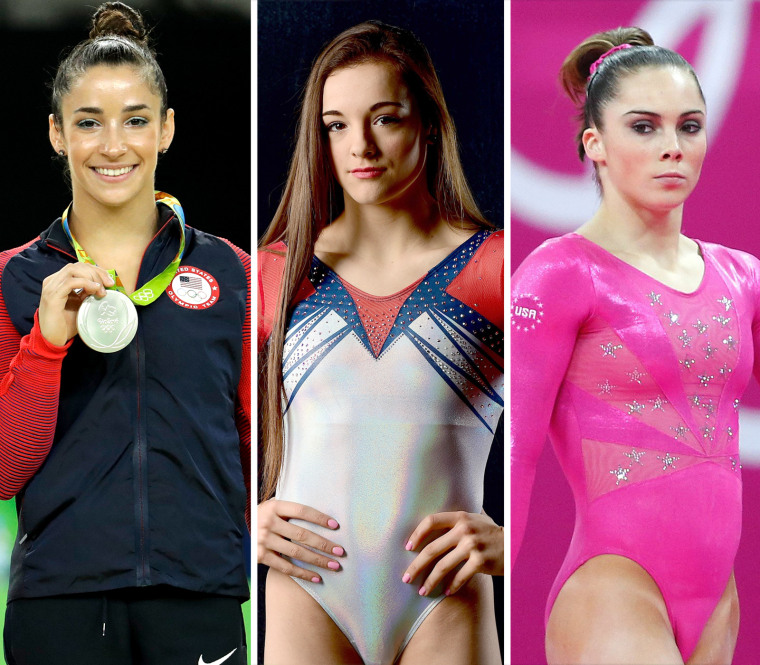 USOC chief executive Scott Blackmun, who had been told by phone in July that the FBI was investigating accusations against a doctor, didn't learn it was Nassar or the specifics of the allegations until he was exposed by a newspaper a year later, according to committee spokesman Mark Jones.
Jones said that Buendorf, a former Secret Service agent credited with saving President Gerald Ford from an assassination attempt, was simply following orders from USA Gymnastics' then-president, Steve Penny.
Penny called the summary "a highly confidential document" and wrote: "Obviously this is something that can not be shared with others and until now has only been an internal document."
But Jones also said that even if the USOC had known Nassar was the target of the investigation, it would not have made a difference in its response.
"That name didn't mean anything to us," Jones said of Nassar.
Related: Larry Nassar's attorney doesn't believe all girls were abused
Nassar had been the team doctor for USA Gymnastics, which is certified as the national governing body for the sport by the Olympic Committee. He had worked at multiple Olympic games and famously treated Kerri Strug after she injured her ankle during a vault in 1996.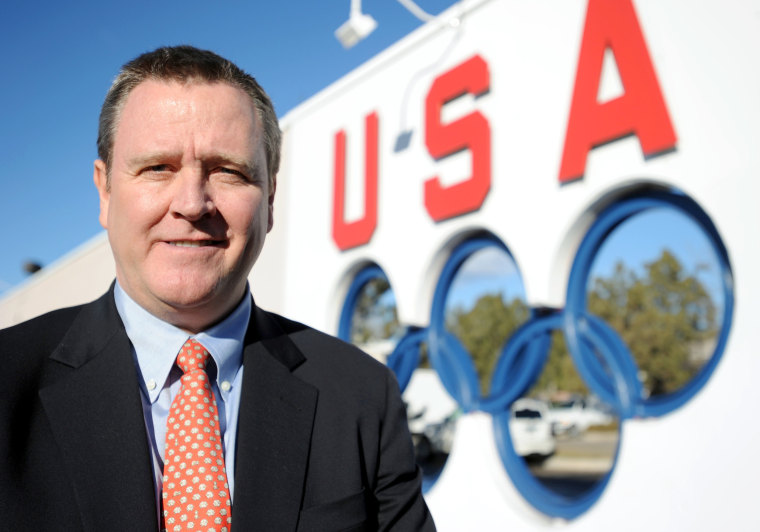 Nassar also had a medical practice at Michigan State University and continued to treat — and allegedly abuse — patients for a year after the U.S. Olympic Committee was informed of the accusations against him.
Jones said the email from USA Gymnastics to Buendorf made clear the FBI was investigating and "we're not a party to that investigation."
John Manly, an attorney who represents many of Nassar's accusers, has previously blasted USA Gymnastics for not notifying Michigan State that one its doctors might be abuser. The 2015 email, he said, suggests that USOC "has blood on their hands."
"If that story's correct, it implicates the entire Olympic system," he told NBC News.
The U.S. Olympic Committee has been criticized for its response to the Nassar scandal, which has cast a long shadow over the sport in the last 16 months and sparked a call for congressional hearings.
"Larry was the Olympic doctor and he molested me at the 2012 London Olympic Games," Raisman said at Nassar's sentencing hearing. "They say now they applaud those who have spoken out, but it's easy to say that now."
Simone Biles, superstar of the 2016 games, said the USOC did not reach out to her after she revealed Nassar abused her, too.
"As one of their athletes, I think it's kind of crazy," she said.
The Olympic Committee has taken credit for pushing Penny to resign as president as USA Gymnastics, and earlier this month the committee ordered the entire board of trustees to resign and pledged to launch a third-party investigation into who knew what and when.
But it also admitted it was a mistake not to attend the hearings where more than 150 girls and women testified against Nassar and to not reach out to more of the gymnasts who compete for the United States.
"That will occur," Jones said.