Two people were killed and nearly two dozen others injured when a double-decker bus crashed Tuesday on the New Jersey Turnpike near New York City, authorities said.
The collision with a pickup truck happened about 6:53 p.m. in Woodbridge Township, just west of Staten Island at the Thomas Edison service area entrance, New Jersey State Police said.
According to police, the driver lost control of the bus in the area of milepost 93.2 and hit a Ford F-150.
"After the impact, the bus went off the road to the right, struck the guardrail, and overturned onto the Thomas Edison Service Area entrance ramp," police said in an update Wednesday.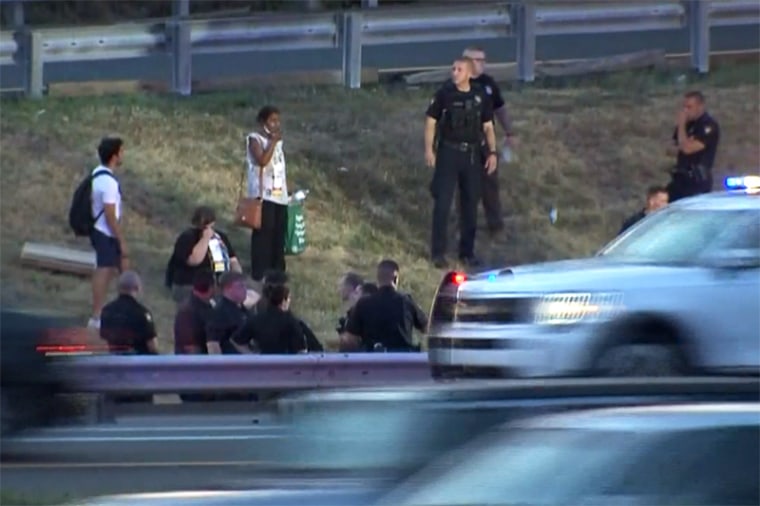 Two of the 22 bus passengers died, according to authorities. They were identified Wednesday as Cheryl Johnson, 59, of Bronx, New York, and Cecilia Kiyanitza, 66, of Woodbury, New Jersey.
The bus driver, a 56-year-old man from Westville, New Jersey, and two passengers had serious injuries, police said.
Fourteen other bus passengers had injuries described as non-life-threatening, according to police.
Robert Wood Johnson University Hospital, Raritan Bay Medical Center and Staten Island University Hospital received patients, police said.
The remaining four passengers and the driver of the Ford F-150 were not hurt, according to police.
NBC New York reported the double-decker bus was headed from New York to Philadelphia.