One person was killed and another was injured when a small plane that was taking off collided with a parked one and burst into flames at a suburban Houston airport Monday, authorities said.
The moving plane, which was carrying an instructor and a student, struck the unoccupied aircraft at about 10 a.m. (11 a.m. ET) at Southwest Regional Airport in Arcola, Texas, according to Erik Burse, a spokesman for the Texas Department of Public Safety.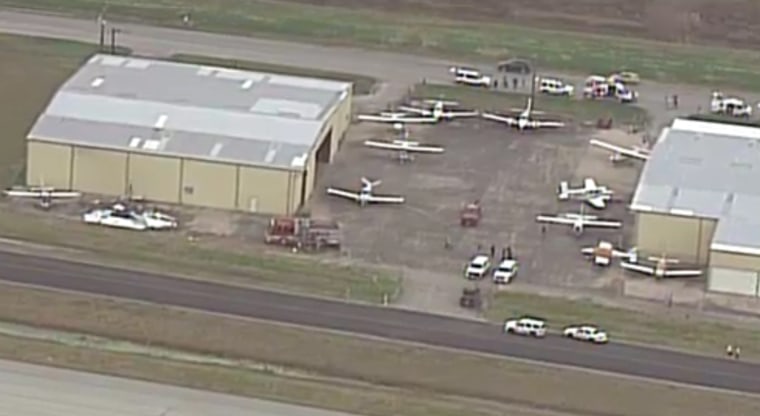 The instructor died at the scene, and the student was flown by air-ambulance to Memorial Hermann Hospital in Houston, Burse told NBC News.
A tweet from the Fort Bend County Sheriff's Office posted at about 11 a.m. local time originally said the plane crashed and set nearby hangars ablaze, while local media reported the plane was under maintenance when it ignited.
The FAA was on scene and investigating the cause of the crash, Burse said.