A tractor-trailer loaded full of cars slammed into a restaurant in upstate New York Friday, killing at least one person.
Killed was Amanda Bush, 27, a bartender at Simeon's Restaurant from Lansing, New York, Ithaca police said.
Five people were injured, but all are expected to survive, police said. The driver of the big rig, Viacheslav Grychanyi, 35, of Spokane, Washington, was issued traffic tickets for the tractor-trailer being too long and having an inadequate braking system but has not been otherwise charged.
The cause of the 4 p.m. crash has not been determined, but witnesses said the tractor-trailer, hauling seven passenger cars, was traveling at about 50 miles per hour when it slammed into the bistro.
Dramatic photos posted by The Ithaca Voice show the tractor-trailer protruding out of the wreckage.
Ithaca is a city of about 30,000 about 200 miles northwest of New York City, and about 50 miles southwest of Syracuse.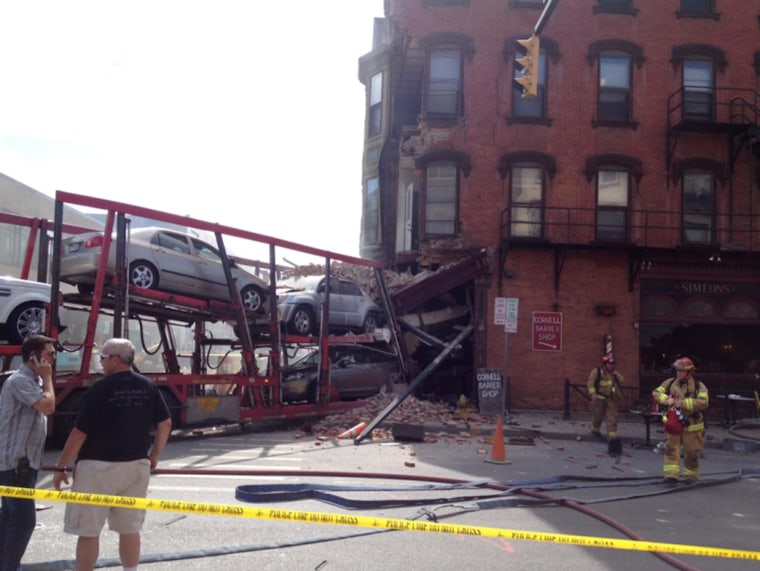 — Phil Helsel