One man was killed and eight people were rescued after a pontoon boat with nine aboard was swept over a dam in Maryland, officials said.
The name of the deceased or those rescued was not released. The accident occurred just before 6:30 p.m. on Lake Linganore in Frederick County, west of Baltimore.
"Neighbors heard calls for help and saw people hanging over the dam," Frederick County Fire and Rescue Services Division Capt. Kevin Fox said.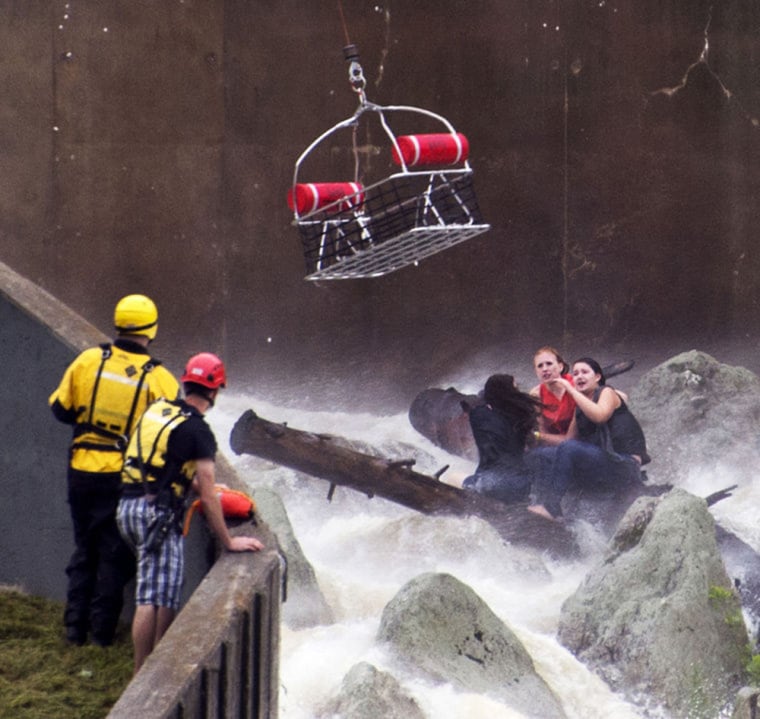 Four people hanging from the dam were rescued, three were pulled out of the spillway by a helicopter and another passenger was rescued by a boat, Fox said.
Before the boat went over the spillway some aboard jumped overboard, and a few people were found clinging to a tree near the water's edge, Candy Thomson of the Maryland Department of Natural Resources Police Department said.
The cause of the accident was not released. The body of the boat's driver, only identified as a 62-year-old man, was trapped underwater by the force of the falling water but was recovered later Saturday, the Maryland Department of Natural Resources Police said.
It is unclear if weather played any role in the accident, Thomson said. Periods of heavy rain were reported shortly before 2 p.m. at Frederick Municipal Airport, just a few miles west of Lake Linganore, according to the National Weather Service.