A shooting on a Greyhound bus in Northern California on Wednesday left one person dead and four others, including an 11-year-old girl and a pregnant woman, wounded, officials said.
The gunfire broke out around 7:35 p.m. inside a Greyhound bus outside a convenience store on Oroville-Dam and Feather River boulevards in Oroville, which is about 65 miles north of Sacramento, the Butte County Sheriff's Office said in a news release.
Officers with the Oroville Police Department and deputies with the sheriff's office found several people suffering from gunshot wounds at the scene, according to the release. In total, five people were shot, authorities later confirmed.
"Despite lifesaving measures, one person was pronounced dead at the scene and others were transported to local hospitals," the release said.
Authorities did not release the name of the person killed.
During a news conference Thursday, Butte County Sheriff Kory Honea identified the suspect as Asaahdi Elijah Coleman, 21, of Sacramento.
According to the sheriff, Coleman boarded the bus in Redding, California, heading toward Los Angeles. Officials said he's had "somewhat of a transient lifestyle."
The suspect was exhibiting "paranoid behavior" on the bus and may have thought another passenger was an undercover law enforcement officer that resulted in a confrontation between the two of them, Honea said.
At one point during the ride, he showed people the firearm he had in a bag on the bus, according to the sheriff.
When the bus parked in Oroville and people began to exit, Coleman fired his weapon, Honea said.
Butte County District Attorney Michael Ramsey said 12 9mm shell cases were recovered from the scene.
After opening fire, Coleman ran off, dropped the weapon — a 9mm handgun — at a construction site and ended up at a Walmart on Cal Oak Road in Oroville, according to officials. 
Police and the sheriff's office received calls about the suspect at the Walmart, where authorities said he got into a physical altercation with a man and was ultimately arrested.
Coleman had "no clothing on" and was "acting in an erratic manner" when he was arrested, according to Honea.
The shooting investigation is ongoing, and officials will determine if drugs, alcohol or mental health issues played a role in the suspect's behavior.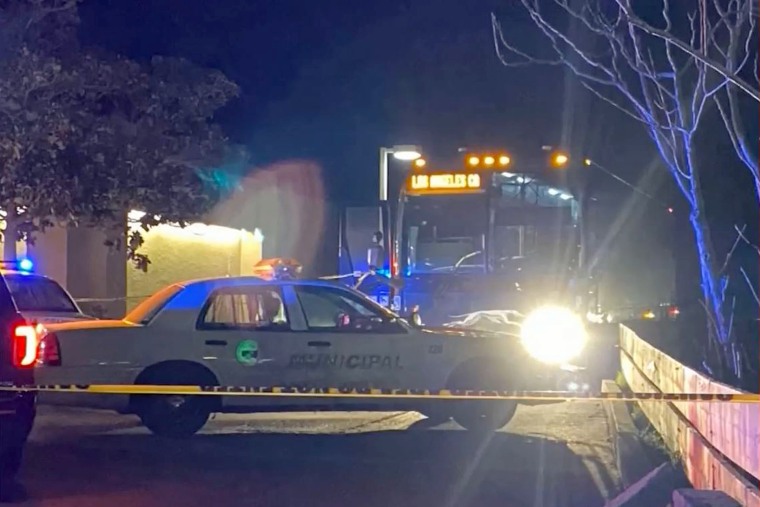 Though authorities did not identify the injured victims pending next-of-kin notification, they shared their ages and conditions.
They include an 11-year-old girl who was taken to a hospital and is stable; a pregnant 25-year-old woman currently listed in critical condition; a 38-year-old man who sustained minor injuries, is in good condition and is expected to be released soon; and a 32-year-old man who suffered multiple gunshot wounds, underwent surgery and is listed in critical condition.
Ramsey called the shooting an "extraordinary event" in the small town, adding "a mass shooting (is) something that we have not had in this community."
The DA said Coleman has a juvenile record as well as "brushes with the law" as an adult. At the time of his arrest, he was wanted on a warrant out of Alameda County for possession of a firearm by a prohibited person.
Coleman illegally possessed the gun used in the attack, according to officials.
Ramsey said the 25 passengers and bus driver were brought in for interviews after the shooting.
"It's our intent to see if we can get together all of the information necessary to file charges against him" on Friday, according to the DA.
In a statement to NBC News, a Greyhound spokesperson said: "Our primary concern at this time is the safety of our driver and passengers. We are working closely with local authorities."