A college student was taken into custody on Monday after an apparent stabbing spree that left one person dead and three others injured at the University of Texas at Austin, authorities said.
During a news conference, university police chief David Carter said that detectives were interrogating Kendrex J. White, 21, who had not yet been charged.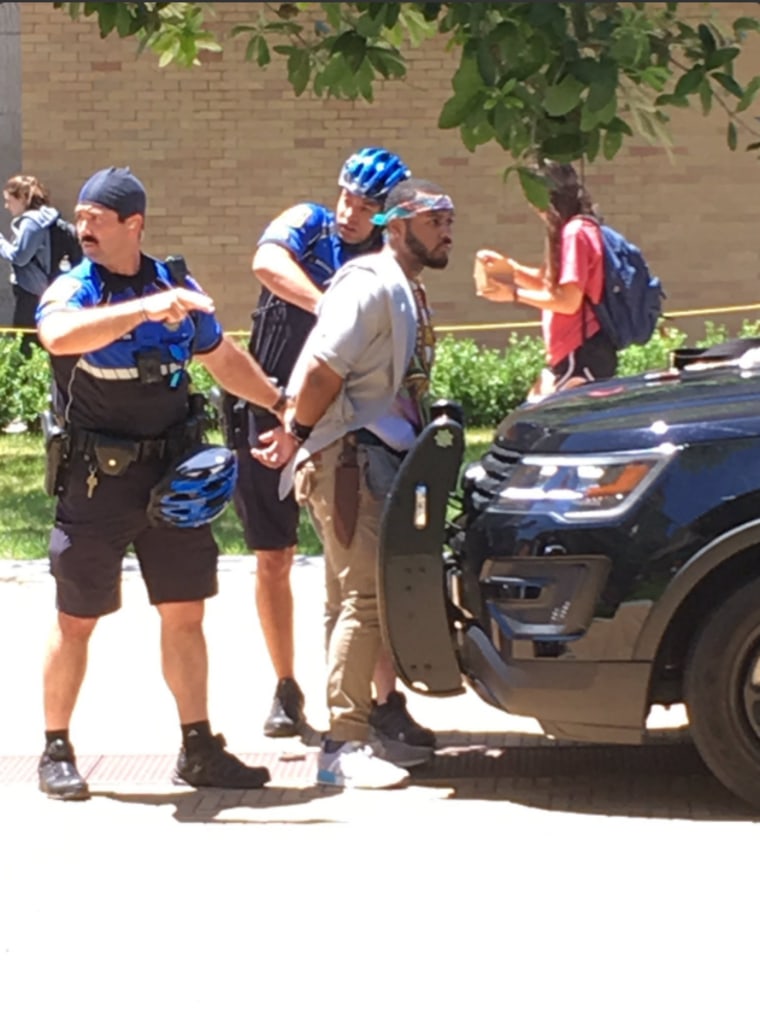 Shortly before 2 p.m. CT, Carter said, White "calmly" walked around a campus plaza with a large bowie-style hunting knife "and basically attacked these four unfortunate students."
It was unclear why White allegedly targeted the four students, who Carter did not identify but said were in their early 20s.
A police officer saw White walking away from the scene and detained him without incident, Carter said.
Classes and events at the campus of roughly 50,000 were canceled on Monday, and Gov. Greg Abbott said he had offered all available resources to the university and the city of Dallas, where also on Monday a gunman fired on a paramedic responding to dispute with an injured person.
The paramedic was in critical but stable condition, NBC Dallas-Fort Worth reported, while the gunman, who was not identified, was later found dead in a home with another body.